This Is How 'When Calls the Heart' Explained Lori Loughlin's Absence from the Show
When Calls the Heart returned to the Hallmark Channel on Sunday, May 5. "Heart of a Mountie" was the first new episode of the show in roughly two months — and the first to air without star Lori Loughlin.
Loughlin, who played Mayor Abigail Stanton on the period drama about life in a town on the Canadian frontier in the early 20th century, was fired in March after she was indicted for her alleged role in a college admissions bribery scandal.

Loughlin's firing was understandable, but it left Hearties worried about the future of their beloved show, and with many questions about how it would move forward without one of its best-known characters. Fortunately, the latest episode answered their questions about what happened to Abigail Stanton — and may even have left open a window for the character to return.

How Hallmark responded to the Lori Loughlin scandal

Hallmark wasted no time in cutting ties with Loughlin after she was arrested. The network's star actress, who also appeared in Garage Sale Mysteries on Hallmark Movies & Mysteries, was removed from both programs, and When Calls the Heart — which was in the midst of Season 6 when the scandal broke — was put on hiatus while producers decided how to proceed.

Fans had plenty of thought on how When Calls the Heart should deal with the Loughlin situation. Some thought she shouldn't have been fired at all, and wanted to see the network air the rest of the Season 6 episodes featuring the actress. Others hoped that the network might recast the part with another actress, while others seemed OK with writing out the character entirely.

How When Calls the Heart addressed Loughlin's absence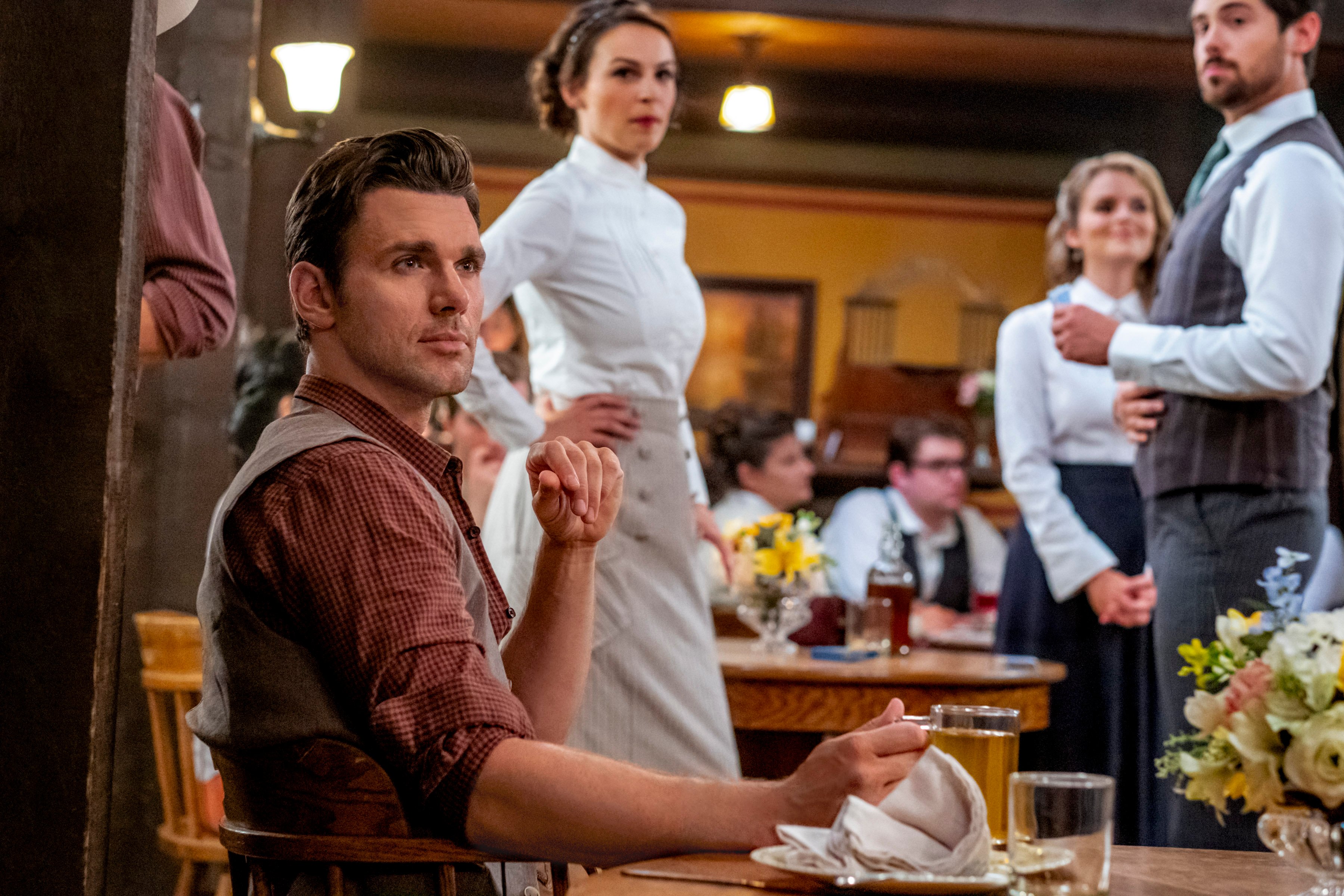 Curious Hearties got an answer to what happened to Loughlin's character at the beginning on Sunday's episode. Abigail Stanton has left Hope Valley suddenly to care for her sick mother, taking her adopted son with her, Elizabeth Thatcher (Erin Krakow) explained in a letter.

"It's been a week since Abigail got word that her mother had taken ill back east," Elizabeth writes. "True to her nature, Abigail wasted no time in rushing off to care for her. Abigail is much more than a friend, she's family. I will miss her and Cody deeply — we all will, but we must get by as best we can. In her absence, we must soldier on and we will. We are a community, we are strong, we are Hope Valley."

Elizabeth's words sound very similar to the message that the When Calls Heart cast and crew have been sending ever since Loughlin was fired.

During an appearance on the Popcorn Talk Network's "I Could Never Be" podcast, Paul Greene, who plays Dr. Carson Shepherd on the show, referred to the cast as "family" and said they were "pulling together" in the wake of Loughlin's unexpected exit. And in April, Krakow tweeted two lines from the show — "You are always there more me" and "And I always will be" — that fans interpreted as a show of support for Loughlin.

Could Abigail Stanton return to Hope Valley?

During Sunday's episode, Hearties couldn't help but notice that the show left open the possibility that Abigail Stanton could return to Hope Valley some day. Since her character has not been killed off, there's a chance that Loughlin could return to playing the role (perhaps if she's cleared of wrongdoing in her fraud case) or another actress could take over the part after some time has passed.

While Hallmark has not commented on the future of the character, the chance that Abigail might not be gone for good certainly gives Hearties something to look forward to.
Check out The Cheat Sheet on Facebook!