This Is Miley Cyrus' Biggest Pet Peeve
Miley Cyrus has been making headlines a lot this past month. Her marriage to Liam Hemsworth is over, after just seven months. Cyrus celebrated the split by making out with Kaitlynn Carter poolside in Italy.
Even though that's what the media has been covering, Cyrus has been up to a lot more than that. In July, Elle posted an interview on YouTube where she gave some good insights into where her head is at right now.
Miley Cyrus has learned to put family first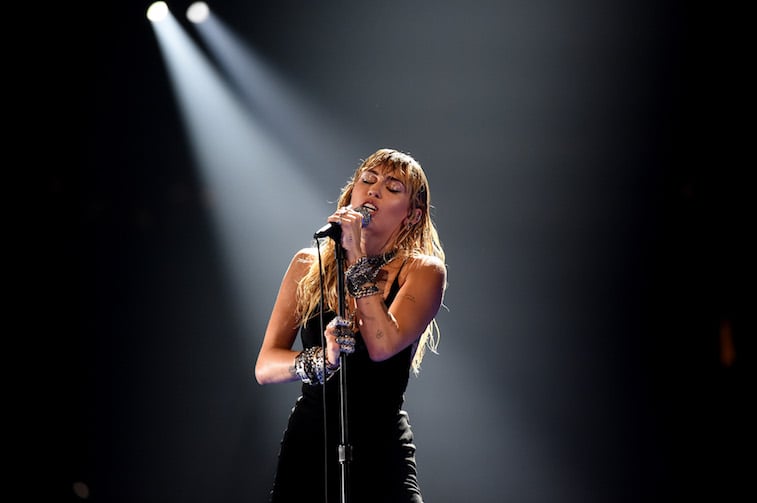 As she gets older, Cyrus is learning to value the important things in life. She doesn't want to do projects that don't mean something. Early in her career, she avoided boredom. Now, she only wants to take on work that's important to her. Instead of busywork, she's found joy in spending time with her family.
As far as unimportant projects, Cyrus says: "I've learned the power of no."
Her sister was with her on her now-infamous trip to Italy where she got together with Kaitlynn Carter. She also appreciates spending important holidays with her family, like Father's Day with her dad and Christmas with her grandmother.
She also says she feels most powerful when she's with her mom. Cyrus' mother is a powerful woman in her own right, and it's clear she's had a huge influence on her daughter.
Miley's dad thinks the divorce is for the best
In a recent interview, Billy Ray Cyrus told reporters he hasn't seen his daughter this happy in a long time. He says she went from being serious most of the time to being "like the sun."
He's a loving dad, and even though he likes Hemsworth, he only wants to see Cyrus happy. He supported the marriage while it worked for her. Now that it's over, he seems like he'll be supportive of whatever her next step is.
Although it's still possible Hemsworth and Cyrus could get back together, things are looking a little serious with Kaitlynn Carter. Hemsworth and Cyrus have had an on-again, off-again romance for nearly a decade. At first, it seemed like Cyrus' fling with Carter was just a rebound relationship, but Carter has met her family, which points to this being something more.
Whatever happens, fans can be sure that Cyrus' dad will be there for her no matter what.
Cyrus hates mornings
Even though Cyrus feels like she gets up too early, she still tries to reflect a little every morning. The one thing she tries to remember at the start of every day? "Words matter."
Cyrus knows that what we say has an impact. Although she has more ears listening to her than the average person, the advice is applicable to everyone.
Since words are important, they deserve respect. That means what you say should be genuine, according to Cyrus. She's all about truth, and her biggest pet peeve is something people do when they're being less than genuine.
Miley's biggest pet peeve is sympathy laughter
Cyrus hates it when people fake laugh at bad jokes. She says it's something her dad instilled in her. If you fake laugh, you give the impression that the joke was good. If it really wasn't, the fake laughter essentially becomes a falsehood.
It also means that bad joke is likely going to be told again, and both the joke teller and the listeners will suffer. Cyrus will have none of that.
Cyrus has some interesting insights, and good advice. It's surprising given her history as a party girl. She is growing up though, so it's possible there's a lot more wisdom to come.