This Is Prince William's Biggest Worry About His Children
All parents worry – it is simply part of the job. We are concerned for their safety, their health, their happiness and much more. As everyone with children is well aware, we are the role models for our kids. The royals are no exception to this rule. They may be little princes and princesses, but the children of Britain's royal family are just trying to navigate their way all while being in the public eye.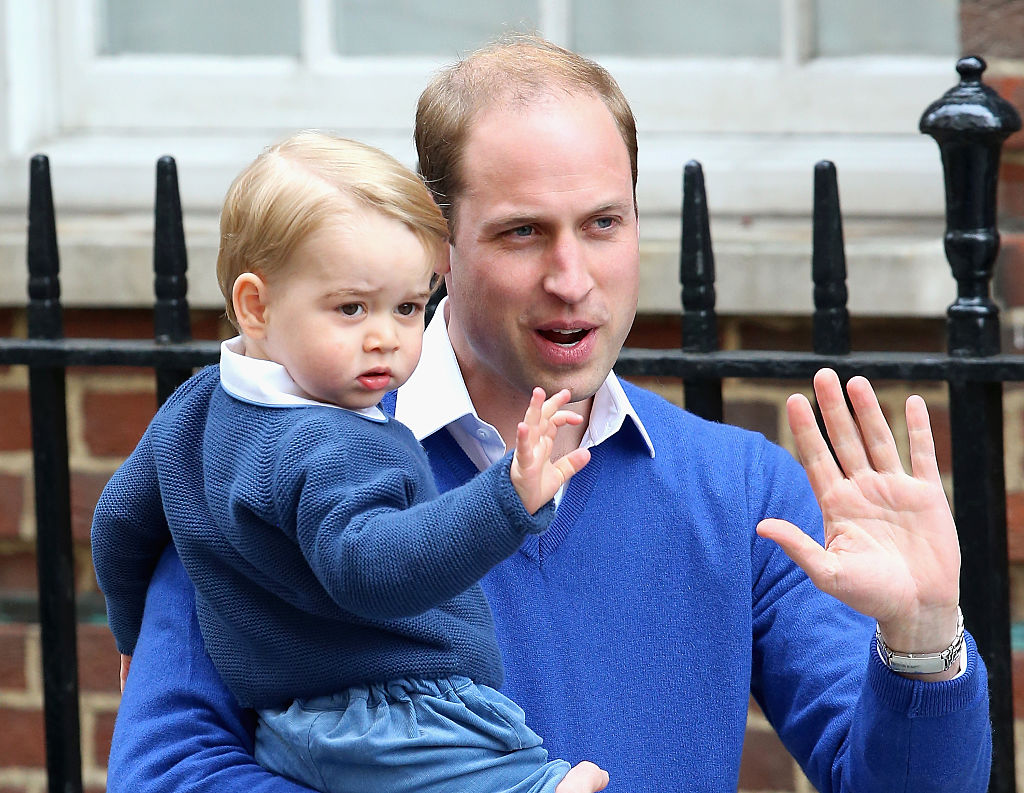 For Prince William and Kate Middleton's children, it is actually slightly tougher than it is for the rest of us. Every move they make is talked about and often criticized. They may be the future king and queen, but to George, Charlotte, and little Louis, William and Kate are simply Mommy and Daddy. It is obvious that parenthood is a completely separate journey than royal life is. So, what is Prince William's biggest worry about his children?
The Cambridge family
It seems like not long ago that Prince William was just a child himself, running around the grounds of Kensington Palace along with his little brother, Prince Harry. Their mother, the late Princess Diana, doted on the two boys, and we enjoyed watching William grow up and have new experiences in life. Before we knew it, the young prince was going off to college, where he met, and eventually married Kate Middleton.
A few years later, the Duke and Duchess of Cambridge made their appearance as a family of three when they emerged on the front steps of the hospital holding newborn Prince George. Shortly after, they welcomed a daughter, Princess Charlotte. The members of the public were delighted when it was announced that Kate was expecting again, and the third Cambridge child, Prince Louis was born on April 23, 2018.
A family in the public eye
For most of us, family experiences are private, shared with those who are close to us. Everything from birthday gatherings to the first day of school is usually an intimate event and is certainly not watched by the entire world. For the royals, it is just the opposite. Whenever the Cambridge family so much as goes out in public, photographers are in a frenzy, just waiting to get the perfect shot.
Although The Sun reports that Prince Louis's christening was a "small affair," people lined up in the streets to catch a glimpse of the royals on their special day. It was the same on Princess Charlotte's first day of school. According to Harper's Bazaar, the cameras were going off like crazy as the young royal, along with her older brother George, made their way into Thomas's Battersea to begin the academic year.
This is Prince William's biggest worry about his children
As we can see, the Cambridge kids have pretty extraordinary lives. However, this doesn't stop William and Kate from worrying about their kids. What is Prince William's biggest worry? Express reports the future king is most concerned about the future of his children.
William recently made statements saying there is "no negotiation" about his family and that he is very dedicated to his role as a dad. Will wants to raise his kids to be "good people" who take their duties "very seriously." He is adamant about spending time with his kids so they can learn the values that he is trying to teach them.
Although George, Charlotte, and Louis are still very young, we have to say that William and Kate definitely have them on the right path to becoming the best that they can be!