This is Queen Elizabeth II's Favorite In-law and It's Not Kate Middleton or Meghan Markle
Queen Elizabeth II has a rather large family with quite a few in-laws and her relationships with some of them have been dissected by royal watchers over the years. Recent reports about how she gets along with her grandson's wives have left the public guessing who she likes best, Kate Middleton or Meghan Markle. Royal experts, however, claim that it's no secret who Her Majesty's favorite in-law is.
Here's the answer to who Queen Elizabeth favors the most and it's not the Duchess of Cambridge or the Duchess of Sussex.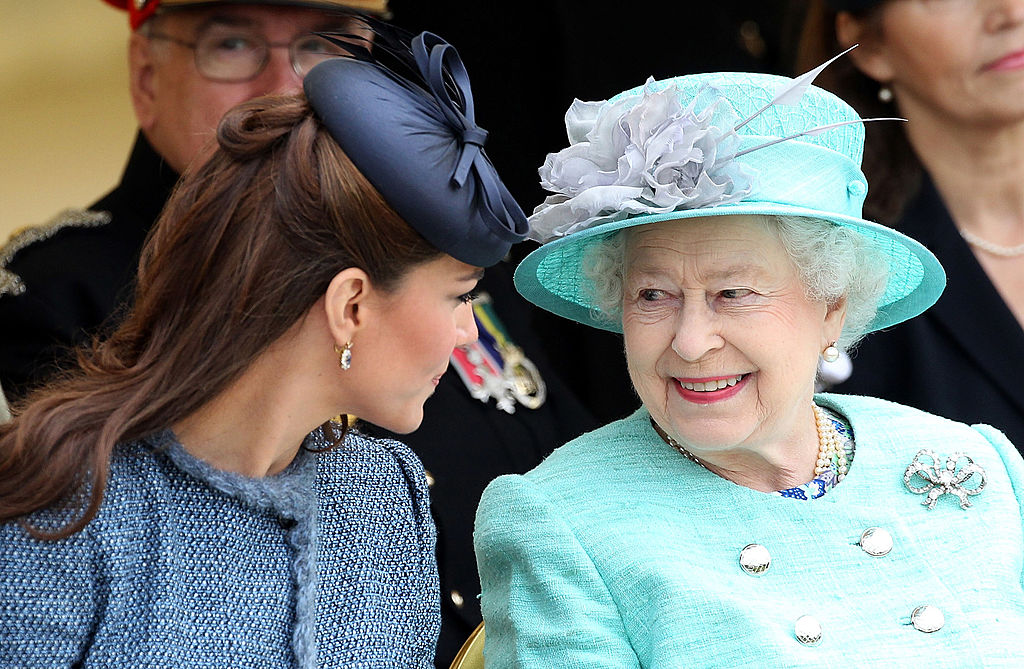 The queen's favorite in-law is not Middleton or Markle
While Her Majesty is fond of her granddaughters-in-law, she reportedly favors another lady in the family over them.
If you're thinking that's Camilla Parker Bowles, you're wrong. Although the queen and Duchess of Cornwall's relationship was rocky in the past they appear to get along well these days, however, the monarch has a closer bond with her other daughter-in-law Sophie, Countess of Wessex.
"She is trusted and relied on by the queen in a way I couldn't say applied to the Duchess of Cambridge or the Duchess of Cornwall," a senior royal aide told The Sun. "She is like another daughter to Her Majesty, they are that close. She talks to Sophie in the way she used to talk to Princess Margaret. Sophie has filled a terrible gap in the queen's life that was left when her sister and the Queen Mother died in 2002."
"[The countess] is probably the best example of an outsider coming into the family and learning on the job," royal biographer Robert Jobson said via The Telegraph. "She's very much the queen's favorite."
Who is Sophie, Countess of Wessex?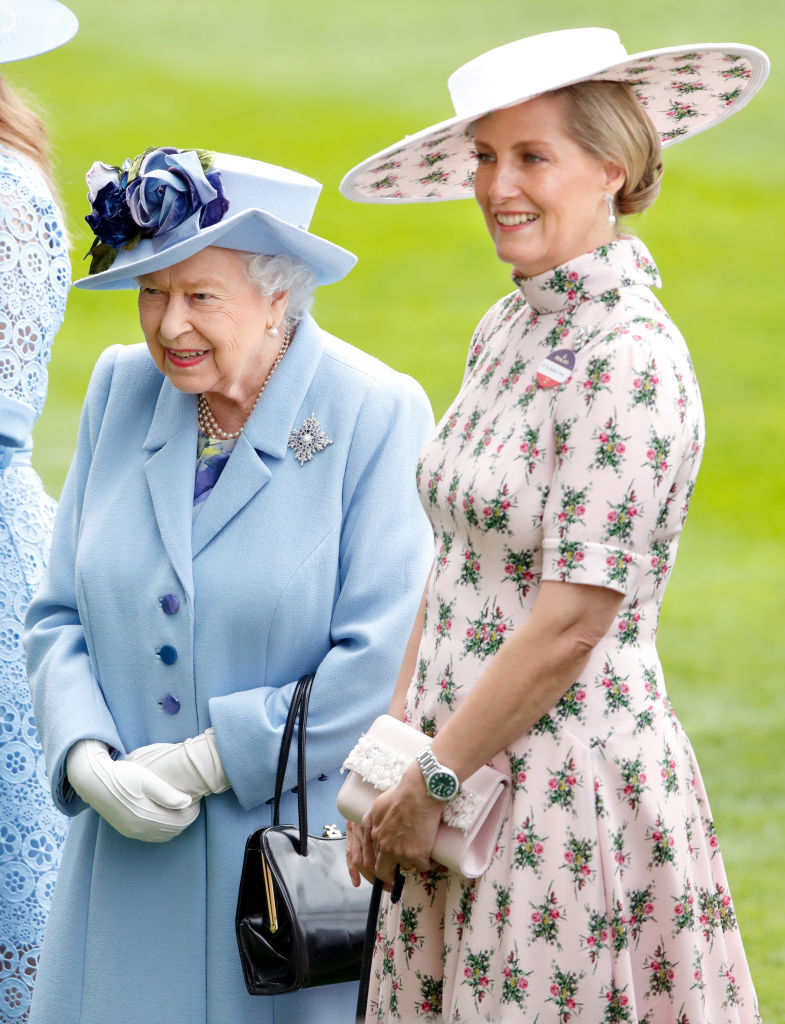 In case you haven't heard of Sophie and you're wondering just who is, she's married to Queen Elizabeth II's youngest son, Prince Edward. They tied the knot in 1999 but on their wedding day, Sophie did not become a duchess because Edward requested he become an earl instead of a duke like his siblings, Prince Charles and Prince Andrew.
Sophie worked in public relations before joining the royal family and today is the patron of more than 70 charities supporting children. She and Edward have two kids of their own as well. They welcomed their daughter, Lady Louise Windsor, in 2003, and their son, James, Viscount Severn, was born in 2007.
"The Queen is also mindful that Sophie's marriage has survived where her other children's relationships have failed and she knows that is in no small way down to Sophie's dedication — she is aware, as is Edward's mother, what a tricky creature he can be," The Sun's source said, adding, "And not only has Sophie flourished as a dedicated, albeit still relatively junior member of the royal family, she has brought up two teenagers who are well-balanced, sporty, amusing, and delightful."
Read more: Did Queen Elizabeth II Get Along Better With Princess Diana or Sarah Ferguson?