This Is the Exact Moment Miley Cyrus Knew She Was Done With Hannah Montana
Miley Cyrus has tried very hard to shake her old Hannah Montana image. Fans who have clung to those Disney days have sometimes recoiled at Cyrus' more brazen displays: one example is when the actress/singer swung naked on a wrecking ball in a music video. In a recent interview, Cyrus identified the very intimate moment when she knew she wasn't a Disney kid anymore.
When Miley Cyrus knew she outgrew Hannah Montana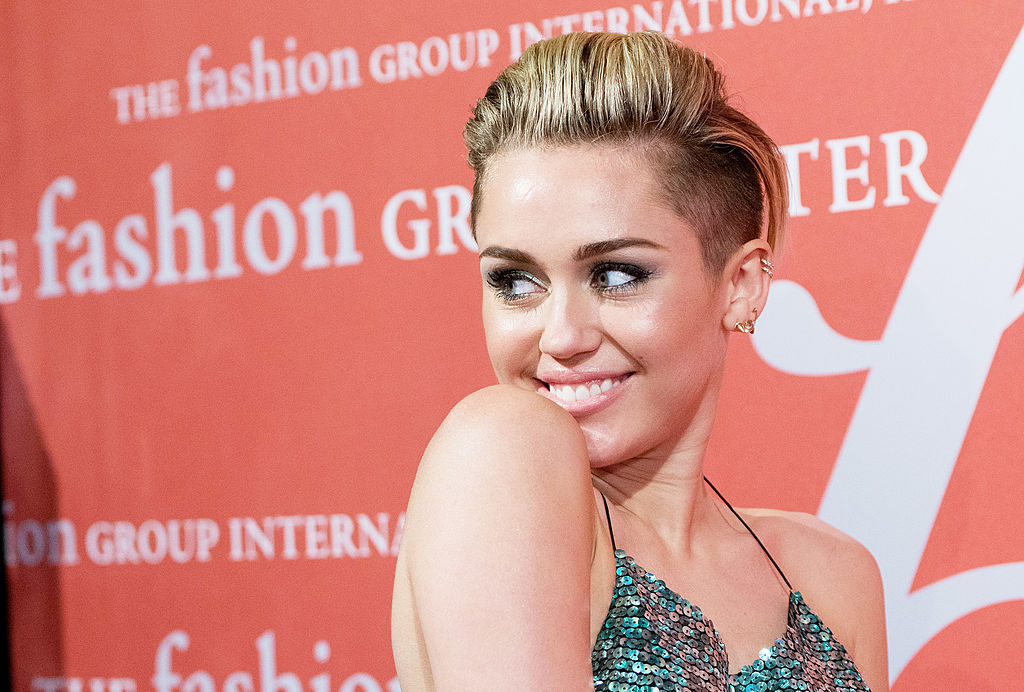 Cyrus made these revelations during an Elle cover story that has prompted many a headline. She said that after she turned 18, she grew up by doing more than becoming a legal adult. It made it that much more difficult to be Hannah Montana.
"I (wanted to stop) once I was 18 because it felt ridiculous. The minute I had sex, I was kind of like, I can't put the f—-ig on again. It got weird. It just felt like … I was grown up."
What brought it home, even more, was when she went behind the scenes at Disneyland. 
"Peter Pan was smoking a cigarette. And I was like, 'That's me. That's the kind of dreams I'm crushing,'" she recalled. "I'm not a Disney mascot. I'm a person."
Even though many might say she's shaken her Disney image off, she still carries it with her to some degree. That's partly why she starred in an episode of Black Mirror this season as kind of a meta-commentary on her old life as a Disney girl. She plays Ashley O, a pop star trying to shed her former persona.
She told Elle: "They gave me the script and were like, 'Let us know if you're interested.' And I read it and was like, 'It's not even if I'm interested or not. It's just that no one else can play this because this is my life. Like, you just took my life.'" 
Hannah Montana was a huge hit 
Before there was Cyrus, there was her dad Billy Ray Cyrus with his ubiquitous 1990 hit "Achy Breaky Heart," which released two years before the Hannah Montana star was born as Destiny Hope Cyrus. Like many people do when they become famous, she took sort of a stage name, becoming Miley, based on a childhood nickname. So when Miley Cyrus broke big in the mid-2000s, she was Billy Ray's girl.
However, it didn't take long for Cyrus to shed that label. Hannah Montana, who in her Disney Channel TV show was an average girl by day and a pop sensation by night,  became a phenomenon, with the Disney marketing machine at full tilt. People heard and saw Hannah Montana everywhere they looked, especially if they were a child at the time or an adult with a child at the time. 
But as many Disney kids have, Cyrus began to chafe under that brightly-colored pressure cooker. The show, which started in 2006, ran for four seasons and spawned two theatrical movies. Cyrus was 18 when the show ended in 2011, so it was indeed not long after she lost her virginity.
Miley Cyrus settles down in more ways than one
While Cyrus still has something of a reputation as a wild child, now the 26-year-old star has mostly managed to avoid the kind of tabloid attention that dogged fellow child stars Lindsay Lohan and Amanda Bynes and damaged their careers. She married her on-again-off-again love Liam Hemsworth, and she's making the publicity rounds supporting her new recordings: She is Miley Cyrus. 
She's even managed to make peace with Hannah Montana, she told Elle.
"I feel like I'm just not ashamed of that anymore. It's pretty cool when you hear Cardi B was listening to Hannah Montana when she was in high school. That s—makes me happy."