This Is the Only Character Marvel Fans Love More Than the Avengers
Choosing a favorite character in the Marvel Cinematic Universe is no easy task. How do you figure out which one is the best?
There are a lot of different ways to answer. If you go by the box office, it's easily the Avengers, but that's a team of superheroes rather than an individual. For a single character, the answer might be Spider-Man. If you're going by all-around likability, it's hard to top Steve Rogers aka Captain America. If you go by strength, you have to debate between the Hulk or Thor.
There's an easy way to settle this. There is one particular Marvel character that clearly comes out on top. Without him, the others wouldn't exist: It's Stan "The Man" Lee.
Why Stan Lee tops the list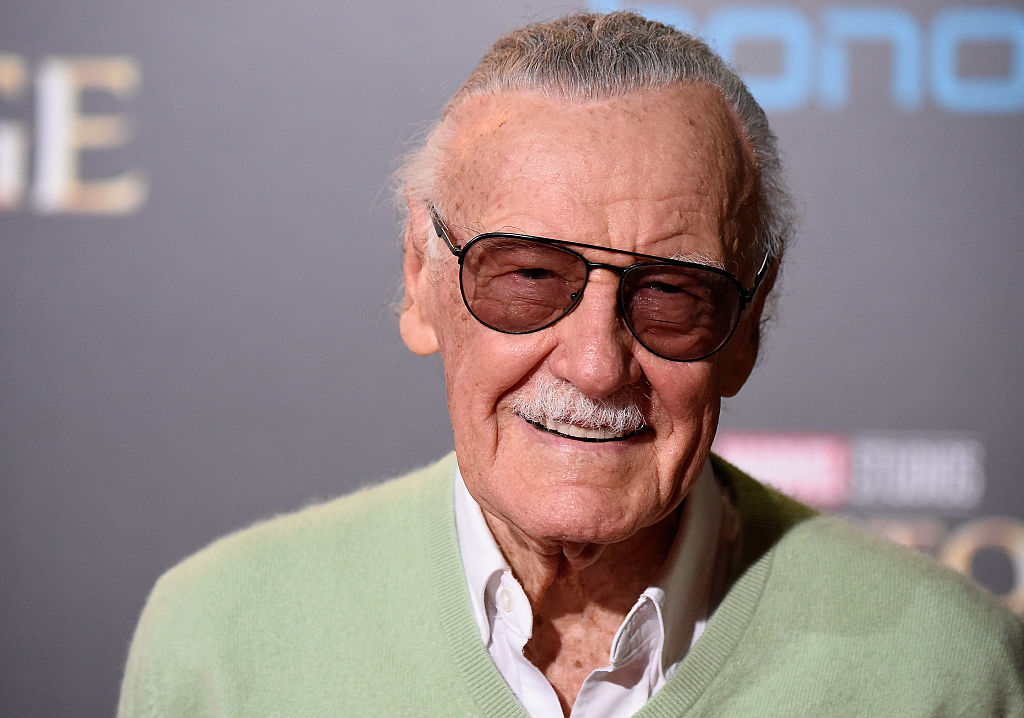 Lee created Spider-Man, and some would argue that's all that needs to be said. If he had created no other character besides Spidey, Lee's place in comics lore would still be legendary. But he also came up with the Hulk, X-Men and The Fantastic Four, just to name three creations that have turned into movie franchises.
Lee is beloved, and not just by comic geeks. Affection for him is so strong that voters on the site Ranker placed Lee atop a list of 100 different MCU characters.
The cynical may say that Lee earned that spot for a sympathy vote, in that he died last November at the age of 95. However, one could also argue that even if Lee were still alive, he would top the list anyway. He is the well from which the characters sprang. No, he didn't create all the characters in the MCU — the Guardians of the Galaxy weren't his creations — but even they wouldn't be around without Lee, no matter what Rocket might say.
Stan Lee popped up everywhere
In the MCU movies, Lee was most famous for his Alfred Hitchcock-like cameos. He was actually doing those even before the MCU came along, including the X-Men movies released by Fox and Spider-Man movies released by Sony. His appearances were so pervasive that there's a whole Wikipedia page devoted to them.
The first one actually came on the small screen in the 1989 TV movie The Trial of the Incredible Hulk. He even made a couple of animated cameos, such as one in Disney's Big Hero Six, which was based on a Marvel property. Even before Marvel and Disney dominated the world, when Marvel was "just" a comics company, Stan Lee would often appear as a narrator of the animated cartoons.
Ranker even has a list of those cameos, with his Smithsonian Guard in Captain America: Winter Soldier topping the list. His final cameo was in Endgame, although Lee did not live to see the completed film.
Tributes to Stan Lee
When Lee died of cardiac arrest, the cause was sadly ironic, because Lee filled the hearts of the people who showered him with tributes and remembrances.
"I didn't meet him until the premiere of The Avengers," said Mark Ruffalo, who plays Bruce Banner/Hulk. "I kind of walked up to him sheepishly and he saw me and he was like, 'Hey! You got it, kid!" And I was like, 'Aw that's amazing. Mr. Lee.'"
"The guy lived an amazing life and he still always sticks with me because I spent a lot of time with him more recently," said Jeremy Renner, who plays Hawkeye. "This guy is just burning of a fire of life. He's got a great sense of humor, a smart mind. I hope and aspire to be half of what he was as a man."
Marvel's chief competition, DC had characters like Superman and Batman who were famous long before Lee's heyday, but they paid tribute too.
"Without Stan Lee's fertile and creative mind, endless energy and work ethic, comic books would have been completely different from what we know and enjoy today," said DC Publisher Dan DiDio. "He helped to create worlds that were both fantastic and relatable at the same time, allowing more people to embrace superhero stories. We'll be forever richer having him with us."