This Is The Only Thing That Could Bring Evan Peters to 'American Horror Story'
There have been nine seasons of American Horror Story, and despite changing storylines and characters each season, there are distinct leads and fan-favorites from the show. Evan Peters, a fan-fave, sat out Season 9, 1984, but fans are itching to get him back on the show. But to do so, his character has to be written in a specific way.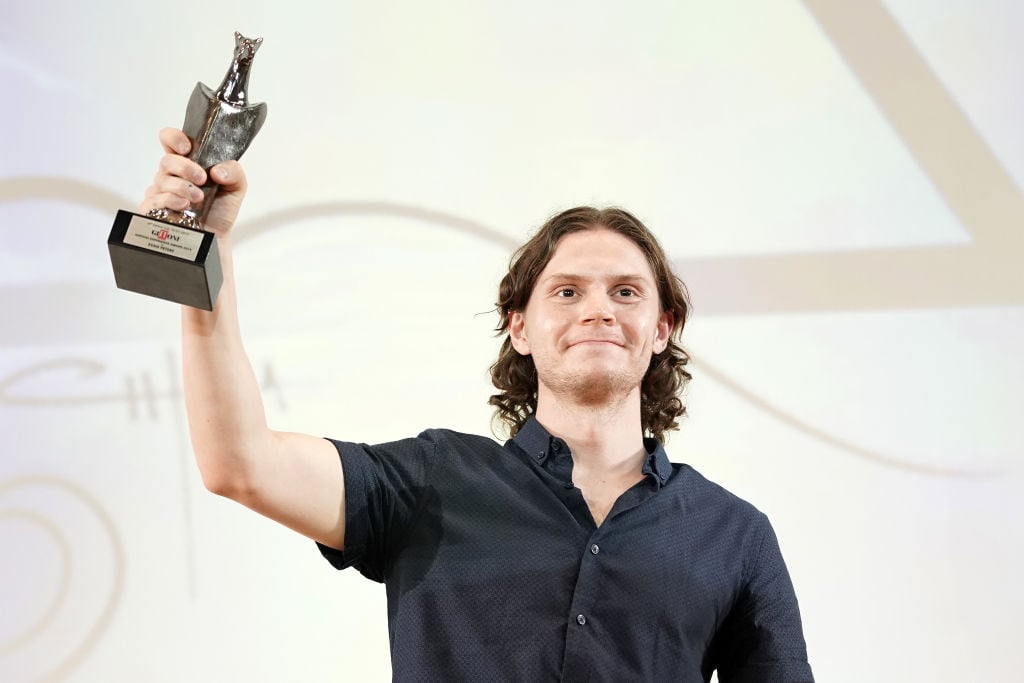 'American Horror Story: Cult' really affected Evan Peters
From a viewer's perspective, American Horror Story: Cult gave Peters one of the most disturbing and intense characters he's played on the show. He played a deranged extremist cult leader Kai, along with multiple other serial killers and cult leaders in the season. "I really loved Evan's performance so much, and so did Sarah. We still talk about it. Like once a week about how good he is? Evan is CRIMINALLY underrated in this role," Murphy told Entertainment Weekly in October.
According to Murphy, the creator, Peters, had to go to some dark places to achieve his last AHS role. "He really suffered while making it, it took him I don't know…two years to recover?" Murphy said. "He was still feeling it, the darkness, while we were making Pose Season one, it got under his skin in a really hard long way."
Peters found filming 'Cult' and 'Pose' back to back exhausting
Peters has also opened up about how bad it was to take on specific roles in AHS. "It's just exhausting. It's really mentally draining, and you don't want to go to those places ever in your life," Peters told GQ in July 2018. "And so you have to go there for the scenes, and it ends up integrating it somehow into your life."
Peters went into more detail, saying that it was harming him as a person to access those deep places in his mind. "It's been all a massive stretch for me and really difficult to do. It's hurting my soul and Evan as a person," Peters said. "There's this massive amount of rage that's been called upon from me, and the emotional stuff that's been called on me for Pose has been heartbreaking, and I'm sick. I don't feel good."
Murphy has spoken with Peters about doing a lighter role with comedy
With all that said, it makes sense that when Murphy and Peters talk about a future role on the show, Peters wants it on the lighter side. "He and I talked after it, and we decided maybe it was time to do some comedy," Murphy told Entertainment Weekly. "But we spoke in the past month about him coming back to the show some year, and I hope we will."
Looking back at Apocalypse, the season right after Cult, it Murphy did try to lighten it up a bit for Peters with characters like Mr. Gallant, the hairdresser, and Jeff Pfister, the nerdy tech scientist. He did have to revisit Tate Langdon and Mr. March, but neither showed the darker nature of those characters.
Sarah Paulson has said she'd come back if Peters did, and Murphy said that he's talked to original castmembers about coming back for Season 10 since it could be their last. So signs point to Peters making a return. Maybe he'll get that comedic character to ease the acting process.