This Is the Reason Meghan Markle's Future Sister-In-Law Was Arrested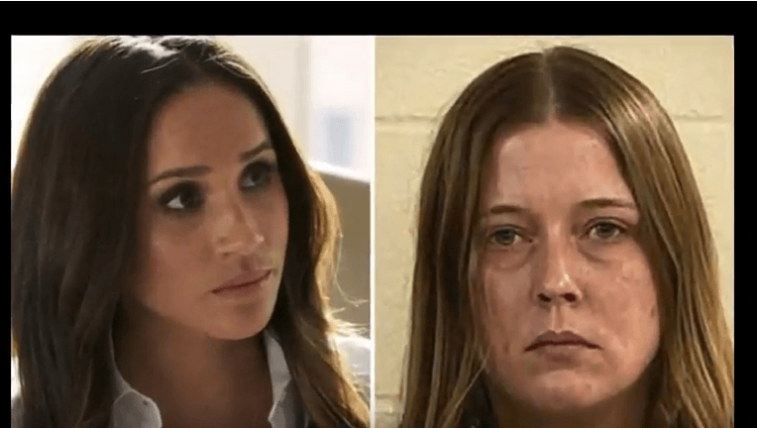 Over the past few weeks, Meghan Markle's dad has blabbed to the press about his daughter and her husband, Markle's half-sister has continued to bad-mouth the duchess and announced that she'll be on a reality show in the U.K., and now the fiancée of Markle's half-brother is making headlines for being arrested.
The Daily Mail reported that Darlene Blount, who is engaged to the duchess' half-brother, Thomas Markle Jr., was arrested in Oregon late last week.
On July 20, police responded to a domestic dispute at the Grants Pass home of Blount and Markle Jr. Authorities took Blount into custody on suspicion of assault and later charged her with assault in the fourth degree. She spent the night behind bars and was released on bail the following day.
There aren't many details about what exactly happened at the residence of Markle's half-sibling and her future sister-in-law. An official at the Josephine County Jail would only confirm the arrest and charge telling the DailyMail that "Last night there was a domestic violence call at the home of Thomas Markle [Jr] and Darlene Blount. Darlene was arrested on assault charges."
This is not the first time authorities have been called to the couple's home for an issue. Police previously responded there on New Year's Day for a drunken fight between them. That time, Blount and Markle Jr. had been arguing and he said that she struck him in his face before claiming that his injuries were self-inflicted. Officers, however, did not buy his story and took Blount into custody where she was hit with her first fourth-degree assault charged. Markle Jr. paid his fiancée's bond to get her out of jail.
At the time of this incident, his half-sibling was still engaged to Prince Harry and Markle Jr. actually blamed her relationship with the British royal as a factor for his troubles with Blount.
"It hasn't been easy. Meghan's relationship with Prince Harry has shone a spotlight on our family," he told the press. "It doesn't help when you have issues and your sister is engaged to royalty. It adds a whole new level of scrutiny. We've been under a lot of stress because of all the attention. At some point you find yourself drinking too much to escape the pressure."
The rest of Markle's family has also blamed her relationship with Prince Harry as the reason they don't speak to her anymore. Neither of her siblings were invited to her May 19 nuptials.
Markle's father though was invited and supposed to walk his daughter down the aisle. However, he did not attend the royal wedding and said that he suffered a heart attack following the staged paparazzi photo scandal. Since then, he has talked to the British tabloids on several occasions and even criticized the royal family.
Meanwhile, Markle's half-sister, tweeted last week that if something happens to their father she'll consider it her fault. "If our father dies I'm holding you responsible, Meg!"