This Is the Weirdest Thing About Justin Bieber and Hailey Baldwin's Marriage
No two marriages are exactly the same and celebrity marriages are probably the strangest ones of all. But there are a few relationships in Hollywood — ahem, Will Smith and Jada Pinkett Smith — that are just totally bizarre.  And one of them is the unlikely marriage of Justin Bieber and Hailey Baldwin.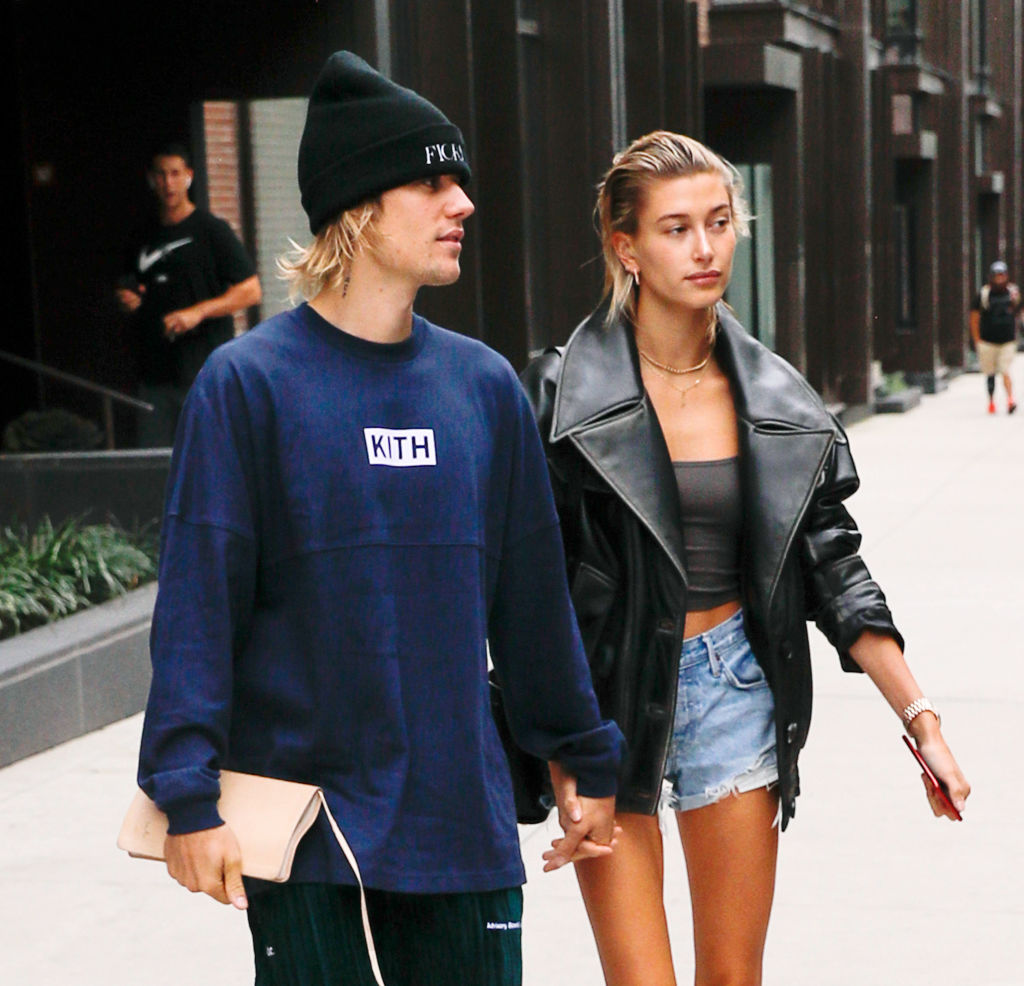 The first surprising thing about Bieber and Baldwin's marriage is that they got married at all. The couple spent several years dating on and off and no one expected their relationship to last, especially since they denied they were dating for months before taking their relationship public.
But that's not where the weirdness ends. Here are all the totally wacky things about Justin Bieber and Hailey Baldwin's marriage that just don't make sense.
Hailey Baldwin used to be a supporter of Justin Bieber and Selena Gomez
Before Hailey, there was Selena. Justin Bieber was hot and heavy with Selena Gomez for a long time before he tied the knot with Hailey Baldwin, and what makes the whole dynamic even weirder is how Baldwin used to be outwardly supportive of their relationship.
"I don't care what anyone says but Justin Bieber and Selena Gomez together is the definition of a teenage dream! #word," she tweeted in September 2011.
"She is beyond flawless and he's ya know he's Bieber," she said in another tweet in January 2012. "They are the perfect relationship."
Bieber seemed reluctant to commit to Baldwin
Justin Bieber went on record saying he didn't plan to marry anyone, including Hailey Baldwin. In a 2016 GQ interview, he described his relationship with his future wife by saying they were "friends who kiss" and insisting marriage wasn't on his radar.
"I don't want to put anyone in a position where they feel like I'm only theirs, only to be hurt in the end. Right now in my life, I don't want to be held down by anything," Bieber said in the interview.
"I already have a lot that I have to commit to. A lot of responsibilities. I don't want to feel like the girl I love is an added responsibility," he concluded.
Their rollercoaster romance never seemed very stable
Over the course of their relationship, Justin Bieber and Hailey Baldwin went through long stretches of estrangement. That's not necessarily a recipe for disaster, but it does call into question how serious they really are about each other.
"We went through a long period of time when we weren't friends," Baldwin admitted. "We didn't speak for quite some time and there was a lot of weirdness that went on. We've moved past that."
Still, the pair admitted they weren't necessarily exclusive at the time. "He's about to go on tour. Relationships at this age are already complicated, but I don't really like to talk about it because it's between me and him," she said.
Some followers claim they're trying too hard
Follow Justin Bieber and Hailey Baldwin on social media and you're bound to see a whole lot of over-the-top affection. Some claim it's because they're so in love with each other. But critics wonder if they're trying too hard to make it look like they're into each other.
After one particularly steamy Instagram photo of Bieber kissing Hailey Baldwin, John Mayer had a hilarious response. "Interesting dynamic with the photographer in the hot tub," the singer wrote. "That's gotta feel super third wheel. I see a lot of myself in this hot tub photographer. Imagine being in a hot tub on business."
It's hard to understand Hollywood marriages, but hopefully this couple is very happy together!