'This Is Us': 5 Reasons Jack Pearson Fans Should Give Miguel a Chance
America loves Jack Pearson on 'This Is Us'. Rebecca's second husband, Miguel, doesn't get as much love. Here's why you should give him a chance.
Jack Pearson (Milo Ventimiglia) has become synonymous with any This Is Us reference. The charismatic, self-sacrificing family man is a hard standard to live up to. This is why fans struggle with accepting Miguel Rivas (Jon Huertas) as Rebecca's second husband. Read on to see why he might deserve your support (hear us out).
Miguel was Jack's best friend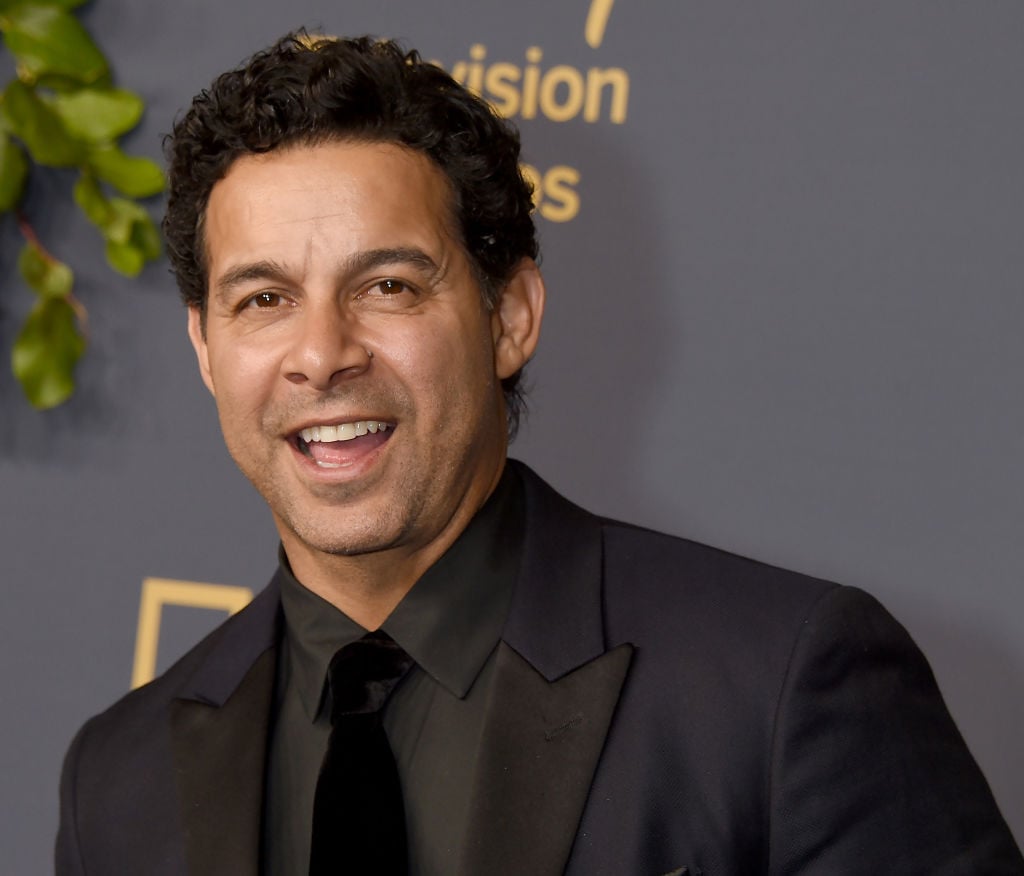 There's little doubt in even the most dedicated Jack Pearson fans' minds that Miguel is a fiercely loyal friend to Jack. As referenced in season 4, the moment Jack and Miguel meet, Miguel is looking out for his new friend.
That suit Jack couldn't afford? Oh, no problem. Miguel said he can tuck the tag and return it after the dinner with Rebecca's parents. Such a small gesture opened the door for two men to become a big part of each other's lives.
Fast forward to the third episode of season 4 which showed Jack on the verge of losing his job due to a critical mistake that cost his company a lot of money. Only one man stepped in and put his own job on the line for Jack Pearson: Miguel.
If nothing else, Miguel proved his loyalty to Jack in season 3 in a flashback following Jack's death. Jack makes Miguel promise to "look out for them" if anything happened to him. He didn't have to fulfill the promise, but he did.
He drove drunk Kevin home from prom and consoled Randall in the same night
An episode in season 3 which followed the teen Big 3 through prom, revealed a little more depth to Miguel's character. Aside from driving a drunk Kevin home to sleep it off, he stepped up in defense of Randall when his prom date's racist father rejected him.
Randall bumped into Miguel outside his house and told him of the humiliating event. Miguel revealed he dealt with racism after moving to the U.S. from Puerto Rico. Huertas told Bustle last November, was based on true events.
"At the beginning of the season I went in and I talked to them and I said, 'Look we haven't really delved into Miguel's heritage and I want to,'" he said. "And they were very respectful and very welcoming of that idea."
He explained the show didn't explore the exact scenario as Huertas's, it was enough to provide more insight into Miguel.
"And then we talked about my background and so Randall's story when the father turns away from him in that prom scene that's story comes from my life," he continued.
"That happened to me with a girl that I was dating. Her father, it wasn't prom, but it was their family had a hilly piece of property and every year for the first snow the family got together and rode sleds on their hills and I was invited to meet her family and do that."
He concluded by saying, "When I showed up he didn't want to do that with me. I left so that they could have their family event… and I took off and I never saw her again."
He became the friend Rebecca needed after losing Jack
Few can understand what it's like to lose Jack Pearson, except Jack's family, and his best friend, Miguel (and the fans who still grieve him).
Critics say Miguel moved in on Rebecca when she was at her most vulnerable, but scenes from This Is Us show it was actually a long time in the making.
There's still a lot of space to cover over the next three seasons — especially what happened between Rebecca and Miguel sometime after Jack's death, to the multi-year span when they re-connect on Facebook.
We think a little more backstory will reveal Miguel is a better guy than some want to believe.
He stepped up to redeem himself from previous mistakes
Rebecca isn't Miguel's first marriage. In early episodes (before Rebecca became pregnant), you get a glimpse of Rebecca and Jack double-dating with Miguel and his then-wife, Shelly.
In the season 3 episode, "Six Thanksgivings," it's revealed that Miguel and Shelly have a contentious relationship post-divorce. When Miguel joins the Pearsons for Thanksgiving, he tries to connect with his kids over the phone, but Shelly foils his plan.
It's also revealed he grew apart from his kids, Andy and Amber. They spent holidays with Shelly, who remarried. One scene in the present showed Miguel and Rebecca celebrating with Miguel's adult kids, but it doesn't go so well.
Their relationship with Miguel never recovered after the divorce, which explains why he tries so hard with the Big 3.
Instead of backing down to his kids' harsh opinions of his relationship with Rebecca, he made his position clear, stating the two re-connected a decade after the divorce, after Shelly's second marriage, and after Jack's death. He then, in a very Jack-esque move, demanded his kids respect Rebecca.
"A lot of people thought Miguel might have been in love with Rebecca, but he was in love with the idea of Jack and Rebecca and in love with the idea of their relationship because his relationship was nothing like that," Huertas told TV Guide.
Clearly, the man wanted everything Jack Pearson had, but in the most complimentary way.
He accepts he's no Jack Pearson
This Is Us executive producers John Requa and Glenn Ficarra told TheWrap are sure you'll change your mind about Miguel, eventually.
"Miguel is treated very unfairly because he's put up against Jack who we know very well and is wonderful and everything," Requa said.
"If there's one thing I know about Dan [Fogelman] and the writing staff, you're going to frickin' love Miguel when it's all said and done. Because Rebecca wouldn't just settle — you know there's a good reason."
We're not sure if this is enough to ease your ill feelings towards Miguel, but Requa and Ficarra suggested that season 4 may reveal more of Miguel's character that'll have you rooting for him.
"[Fans' dislike of Miguel] doesn't speak so much on Miguel as it speaks on how much everybody likes Jack," Ficarra said. "He's not like a mustache-twirling villain. He's a great guy — [but] he's not Jack."
That's the bottom line. As long as Miguel knows he can't possibly fill Jack's shoes — but he can be the best Miguel for Rebecca and the Big 3 — he's really not that bad. And anyway, let's never forget the real villain on This Is Us: the slow cooker.