'This Is Us': A Pearson Family Pool Day Shows The Big 3 Are Growing Up
There's nothing like a Pearson day on This Is Us. An early sneak peek at this Tuesday's episode reveals the Big 3 aren't too keen on this one Pearson family tradition anymore. And yes — we're already crying.
The Big 3 turned 39 ahead of 'This Is Us' Season 4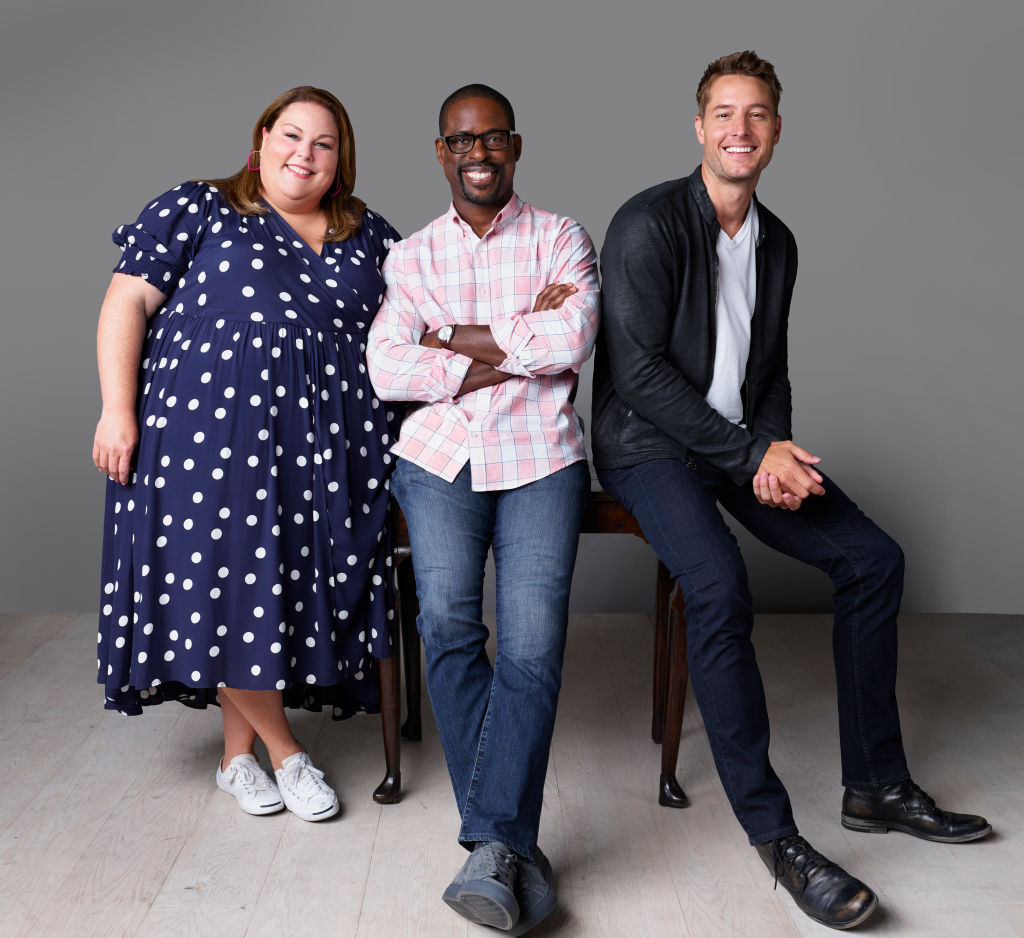 The official Instagram page for This Is Us posted a birthday tribute from each Big 3 cast member. In one video, Sterling K. Brown (who plays Randall Pearson), wishing his fictional counterpart a happy birthday while Justin Hartley (who plays Kevin Pearson) gave sound advice in the most Kevin way possible.
Hartley suggested building on relationships, just as the Big 3 have done over the last three seasons. He added it's "equally important to stretch." But the most important thing is to "stretch before exercise, after exercise, exercise, watch your diet, watch your stress levels, watch your cholesterol — you guys are getting older."
He finished the clip video by saying those things are hard to do sometimes, but "worth it."
To round out the big 3 celebrations, Chrissy Metz (who plays Kate Pearson) and Chris Sullivan (as Toby Damon), sang "Happy Birthday" to Kate and the Big 3. It's everything This Is Us fans could ever want, honestly. Can they sing for our birthday next?
'The Pool: Part Two' is a follow-up to 'The Pool' in season 1 of 'This Is Us'
In a video exclusively obtained by E! News, Jack and Rebecca Pearson (Milo Ventimiglia and Mandy Moore) discuss the kids (played by Mackenzie Hancsicsak, Lonnie Chavis, and Parker Bates) going back to school the following week. As most parents do, they high-fived as if to collectively say "freedom is coming."
Once they realize how quickly the kids are growing up, they feel bad (also as most parents do). The only remedy? A Pearson Family fun day at the pool like they used to do.
It sounds good in theory, but Kate wants to watch the 90210 marathon (don't we all?), Randall wants to read two more books before school starts, and Kevin has no excuse — he just doesn't want to.
As the kids complain, Rebecca stares off, remembering similar conversations when they were all too excited for a Pearson Family pool day. The scene is a follow-up to an episode in season one called "The Pool."
The promo that aired at the end of the season premiere shows Kate's optimistic attitude about Jack's blindness diagnosis, a fit Toby, Kevin with a new Hollywood project, and Randall's complicated political life.
In the tail end, young Randall confronts young Kevin at the pool for not standing up for him. It eerily mimics scenes from their younger years at the pool. We already know it'll cause a tear outbreak so get the Kleenexes ready.
Why is 'The Pool: Part Two important on 'This Is Us'?
Part one of "The Pool" in the first season of This Is Us exposed insecurities within each of the kids — and Jack and Rebecca. It was one of the first times Kate became acutely aware of her size compared to other girls her age. She even wore Jack's old shirt as a cover-up.
For Randall and Kevin, it's Kevin's constant need to feel seen by his parents. His jealousy over the attention Randall gets comes to a boil while Rebecca finds solace in a family that gives her a little insight into raising a boy like Randall (because he was adopted).
Overall, this Pearson family pool day may get heated, but in the end, we know Jack will comfort us all with words of wisdom. That's basically what This Is Us is for.
This Is Us airs Tuesdays at 9 p.m. EST on NBC