'This Is Us': Are Jack and Rebecca Pearson Based On A Real Couple?
Few TV couples are as favorable as Jack and Rebecca Pearson from NBC's hit drama, This Is Us. The characters are played by Milo Ventimiglia and Mandy Moore. The two aren't married to each other in real life, though Jack and Rebecca make us believe they should be. That said, are Ventimiglia and Moore's portrayals based on a real couple?
'This Is Us' creator, Dan Fogelman, wrote the original script as a feature-length film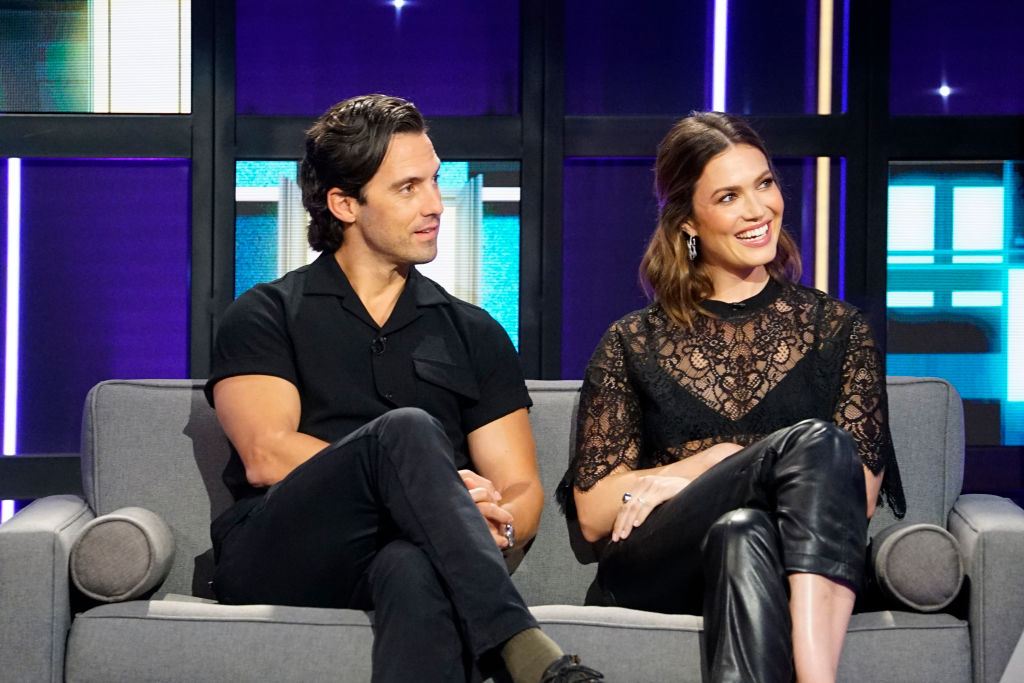 Fogelman's initial attempt at creating This Is Us — 75 pages — became an unfinished script he put away in a drawer.
In a previous interview with Deadline, Fogelman ruminated on that script and how it pulled him back years later. "I loved the characters, I loved the idea of it, but I just couldn't wrap my head around it as a film," he said.
He "struggled to find the point of the ending, or even to find an ending at all," and felt those six months wasted. It's interesting looking back now, as This Is Us Season 4 offers a dozen new ways to cry over the Pearson family.
The original version of 'This Is Us' was called '36' and looked a lot different
Fogelman's first version of This Is Us — before it had the title — was vastly different than the one you watch every Tuesday night. Fogelman continued in the same Deadline interview explaining the movie, 36, originally followed sextuplets.
If you'll remember the pilot episode of This Is Us, there's a brief Wikipedia statement about people who share birthdays. In 36, Fogelman kept the same concept.
He told Deadline, "the reveal at the end of the film was going to be that the 'Jack and Rebecca' characters were giving birth to sextuplets 36 years earlier." He called it a "Sixth Sense-type ending with babies."
Another character, he added, was "another sister who lived in London and had developed one of those partial English accents Americans get when they live there a long time – another misdirect to them all being related in the end."
How did '36' become 'This Is Us'?
Fogelman admitted he pulled the script out of the drawer and rewrote it into a TV series. Secretive with his twists even then, Fogelman said he'd only reveal the plan for episode two after they watched the pilot episode.
"It completely changes what the series is," he said. "But NBC gave me their word that I'd have creative freedom and they've never gone back on it. Any single detail, any fault of the series, is 100% my doing."
Are Jack and Rebecca Pearson based on a real-life couple?
As for where Fogelman gets his inspiration, you can put the Kleenex's away. He confessed he had no real inspiration — not even Jack and Rebecca Pearson. We're equally bummed about this. He wanted to show "how different the lives of his peers could be at the same age." That's where the idea of Jack and Rebecca were born.
"I had friends who were married, some single. Some had preteen children, others none," he continued. "And some were satisfied in their careers, others less so. Some had experienced great loss—of parents, of friends—others hadn't even lost a grandparent."
This struck a chord in Fogelman. Jack and Rebecca may not be based on a real-life couple, but there is one real-life woman who inspired another This Is Us character.
This is who inspired Kate's character on 'This Is Us'
Maybe Jack and Rebecca aren't your real-life next-door neighbors. Fogelman's sister, Deborah, whom Kate Pearson is loosely based on, might be. She's now a consultant for the show.
"For my sister, weight has been a constant battle, up and down, for her entire life," he previously told Los Angeles Times. 
"I loved sending notes from my sister to the writers. I said, 'I'm trying to find stories for Kate that aren't always about the weight', and she said, 'It's always about the weight.'"
Chrissy Metz, who plays Kate, said the words resonated with her. "It's not about a girl boohooing in the corner because she's not as thin as the average woman," Metz said. "It's just a complex journey about a normal everyday person."
If you're one of the millions hoping Jack and Rebecca Pearson are based on a real-life couple, we're sorry to say it just isn't so. However, this is cause for celebration because it means any real Jack Pearson didn't actually die, so there's that.