'This Is Us': Blake Stadnik Wishes There More People 'Like Him' On TV Growing Up
Roles for disabled actors on TV have become far too scant from what they should be. While we've seen many disabled characters in movies and TV over the years, they're frequently played by actors pretending to have those disabilities.
Blake Stadnik from This Is Us might have set a new precedent on this, at least in the realm of hiring more blind actors.
Now Stadnik is speaking up about it and how he wishes there were more like him growing up watching TV. It's worth taking a look at why this was so slow to become reality and whether it really will change thanks to the influence of Stadnik's Jack Damon character.
Why has Hollywood shied away from finding more blind actors?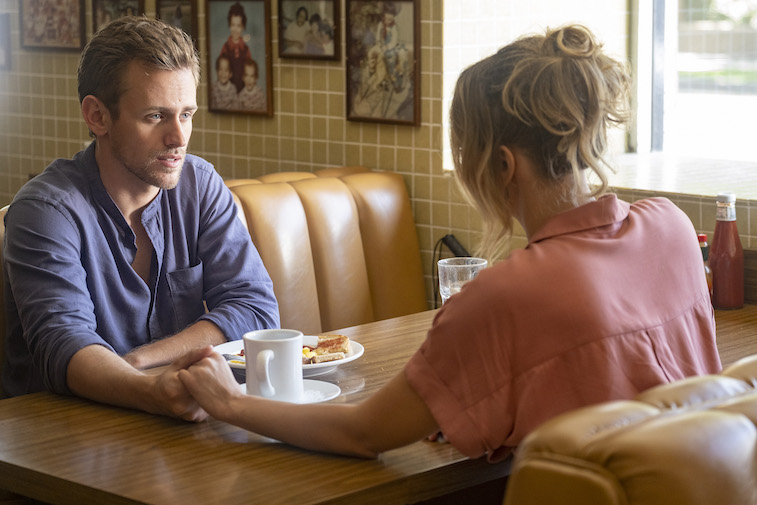 Some exceptions to disabled actors exist in Hollywood, or at least one going back over 70 years. The iconic 1946 WWII film The Best Years of Our Lives had a real-life war veteran named Harold Russell who happened to lose most of his arms during the D-Day invasion.
Thanks to director William Wyler hiring him (despite no acting experience), Russell was able to win two Oscars for his amazing performance playing Homer Parrish.
To date, he's the only actor to win two Oscars for the same part, with the other being honorary. Not that this extraordinary achievement necessarily set any new bars for more disabled actors in Tinseltown.
Yes, there have been some rare examples, namely hearing-impaired actors and others who've had various conditions. When it comes to blind actors, however, there just haven't been any who play characters who are legally blind.
Seeing general statistics on disabled actors will make you wonder if there hasn't been a deliberate bias on the part of the Hollywood entertainment community going back decades.
What does Blake Stadnik have to say about this?
Here's one sobering statistic: More than 95% of all disabled characters are played by able-bodied actors. This really shouldn't be a reality, especially in a time when there's a push to bring more inclusion to TV and movies.
From the perspective of Blake Stadnik, it's long overdue someone like him is hired to play a real sight-challenged individual. The twist to his Jack Damon character on This Is Us is that he's seen 20-25 years in the future when we presume there could be a treatment for blindness.
His particular condition (retinopathy of prematurity) doesn't always result in complete blindness, but enables the person to only see shapes and bright lights.
According to Stadnik (who actually has Stargardt disease), TiU is doing a major service to people like him. He says he would have appreciated having people like him on TV when he was a kid to represent the blind with a sense of realism.
Has Hollywood been selfish in hiring able-bodied actors instead of more disabled?
No doubt Hollywood was selfish on this front, simply because producers probably thought it would pose problems hiring someone with a disability on a film set. So many disabled people have proven themselves true professionals in many fields, making the above argument complete nonsense.
Because Hollywood still worships beauty and winning awards for A-list actors, both have taken unfortunate precedence. Stadnik is probably going to change things, or at least one can hope.
This Is Us is already an anomaly from usual TV shows with its influence being felt in numerous ways. Several TiU derivatives have begun to show up on network TV as a result, if not necessarily with disabled actors.
Based on Stadnik's Instagram comment of being a true advocate for people like him, things may change … slowly. Maybe all it takes is one overwhelming performance to prove to producers hiring someone with a disability is connecting to a larger audience.