'This Is Us': Chrissy Metz Teases Kate's Future — Is She Dead or Alive?
The Pearson family returns to NBC with new episodes of This Is Us Season 4 on Tuesday, Sept. 24. So naturally, fans are ready to see where the new journey leads — sort of. In the third season, Kate (Chrissy Metz) and Toby (Chris Sullivan) finally took baby Jack home. However, an ominous flash-forward scene had viewers speculating Kate's future and potential death. Now, ahead of the fourth season premiere, Metz opened up about Kate's fate. And basically, everyone can collectively let out a sigh of relief — for now, anyway.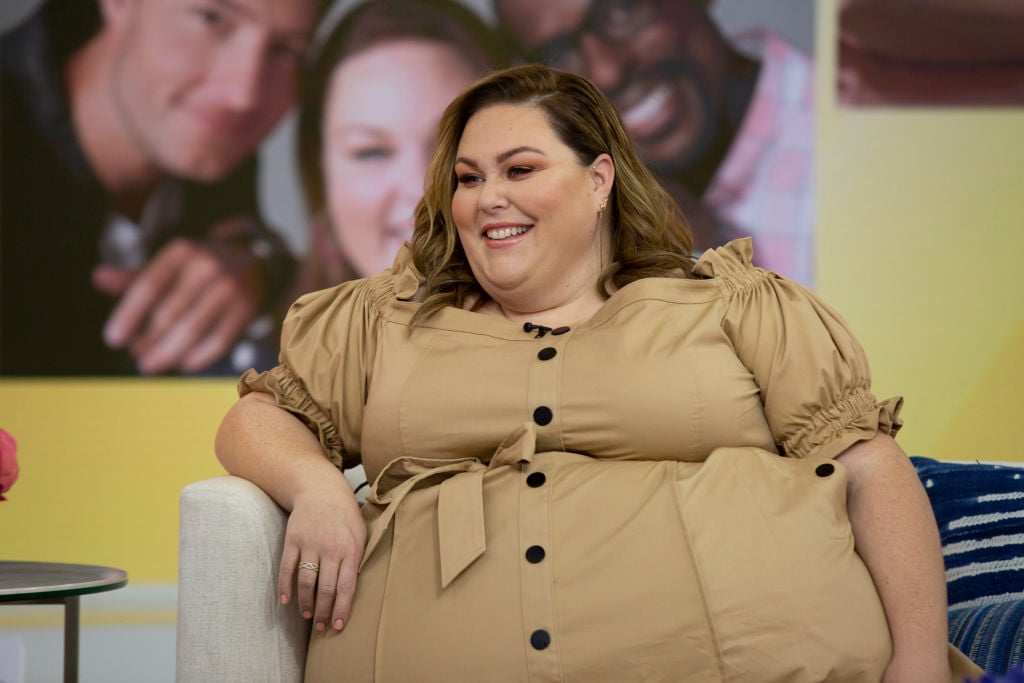 Is Kate dead or alive in the future of 'This Is Us'?
The flash-forward scene in This Is Us had fans in circles. Viewers obviously noticed Kate's absence. Meanwhile, other hawkeyed fans pointed out Toby wasn't wearing his wedding ring. But do any of these things mean Kate is dead or alive on This Is Us?
In an interview with Entertainment Weekly, Metz revealed she has been telling fans not to worry about her character in the future. "I just keep saying, 'She's probably at the dry cleaners. It's fine! Not to fret,'" Metz shared.
So it seems Kate is doing just fine, according to Metz. Nevertheless, it looks like Kate's future will continue to be shrouded in mystery throughout This Is Us. So who knows what will actually happen to Kate's fate once season 4 is released.
"There's something that's very familiar about it," Metz told EW. "Because there's things that each character — and particularly Kate — haven't really figured out. So it's going to continue to haunt her and follow her. But there's other ones that are mysterious in the uncertainty of it."
What will happen to Kate and Toby in 'This Is Us' Season 4?
The fourth season will introduce "restarts for everybody," including Kate and Toby. When speaking with E! Online, Metz revealed what's in store for the couple in the upcoming season.
"We're going to see Kate and Toby co-parenting and how/if that will change the dynamic in their relationship," she said. " What I'm excited about is it's unexpected, but also really important in the way that [Dan Fogelman] and the writers have orchestrated Kate and Toby and Jack."
Then in an interview with The Hollywood Reporter, Sullivan explained the changes coming once baby Jack is brought into the family.
"Each time a child comes into a family, the family becomes a different unit," Sullivan shared. "Things change and relationships change and dynamics. I think they were just figuring out how to be married, and now they have to figure out how to maintain a relationship as well as be good parents. And so it'll be interesting to see how they do that."
Will the couple get a divorce?
That said, could the change mean Kate and Toby divorce in the future? According to Sullivan, anything could happen. When EW asked how worried fans should be in regards to Kate and Toby's marriage, the actor replied, "Depends on what you want to worry about." Yikes.
"I've learned a lot of emotional lessons from [creator] Dan Fogelman's writing staff about how to handle certain things so even through whatever they go through, we'll learn something. I mean, it's not going to be easy… I know that the writers … had the end game of this show in mind for years, and have plotted out the next three seasons in great detail."
However, it seems Kate and Toby's fate will continue to be a secret. And not even the This Is Us cast knows what's coming down the line. "They haven't shared [everything] with us because stuff will change and stuff will shift — and we all have big mouths on red carpets," Sullivan told EW.
The actor then teased he has been given "several hints" about the ending. Sullivan also had the opportunity to provide input in regards to his own character. "There were different options, actually," Sullivan said. "When Dan said it to me, he's like, 'We could do this or we could do this.' He asked my opinion and I gave it."
Regardless of what happens, Sullivan promises This Is Us will end its series finale on a high note. "Either way it should be a cathartic ending," the actor revealed. "As this show has proven time and time again, it takes those difficult moments in life and prints out a roadmap on how to navigate them — at least for these characters."
Check out Showbiz Cheat Sheet on Facebook!