'This Is Us': Could This Be the Reason Miguel Was Missing in That Important Flash Forward?
The season 3 finale of 'This Is Us' revealed a flash-forward with a few important details. Does Miguel and Rebecca's marriage survive?
The season 3 finale of This Is Us left fans with a lot more questions than answers. One of which is the mystery surrounding an important man in Rebecca's (Mandy Moore) life.
What happened in the season 3 finale of 'This Is Us'?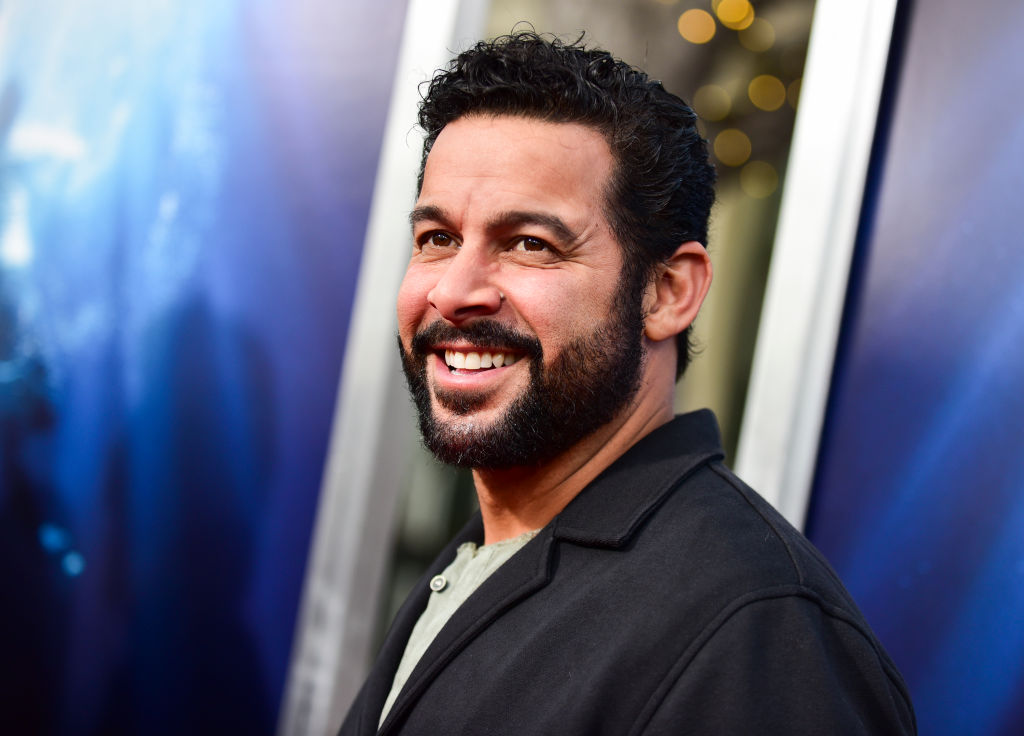 In case you missed all the heart-stopping excitement, rest assured Randall (Sterling K. Brown) and Beth (Susan Kelechi Watson) found common ground within their marriage. Beth will still dance and Randall will make the world a better place as a councilman.
Kate (Chrissy Metz) and Toby (Chris Sullivan) are parents to premie, Jack, after a stressful delivery (and even more stressful conversations between Kate and Rebecca while tending to baby Jack).
Kevin (Justin Hartley) and Zoe (Melanie Liburd) broke things off after a soul-searching trip to Vietnam where he discovered his late father Jack (Milo Ventimiglia), had a brother, Nicky (Michael Angarano), who was still alive despite Jack stating otherwise.
Fast forward to the end of the episode where many of the season's strings seemingly knotted together, making an already complicated plot a little richer.
This is where things take a turn. Rebecca is on her death bed in Kevin's house, with Nicky by her side. She forgets Randall's name, twice, Kevin has a son (!), and Kate is nowhere to be found.
It's a lot to unpack. But, there's one important person missing from all of this: Miguel (Jon Huertas).
What happens to future Miguel?
In an interview with Entertainment Weekly, series creator, Dan Fogelman, weighed in on the mystery. I can't talk about Miguel," he joked. "We have exciting stuff coming for Jon Huertas. I think he had a really great season, and it's just going to build and build and build."
Fogelman's response is expected. The writers, cast, and crew are great at keeping sacred This Is Us secrets. In terms of how much of Miguel's story will unfold in season 4, Fogelman said there is more story to tell first.
"Rebecca and Miguel coming together, as well as how Miguel played a role in Jack's origin story, around the time of meeting Rebecca post-Vietnam. So there's a lot we're doing still there before we get to the Miguel mystery, as you called it."
Could this be the reason Miguel isn't in the flash-forward?
According to This is Us executive producer and writer, Isaac Aptaker, Miguel's absence may be part of the overall series arc and not an immediate story to tackle.
He told TV Line, "What happened to Miguel and where he is in the future is a bit of a longer-term mystery for the show. The Miguel [mystery] is more bigger picture."
Moore spoke to Entertainment Weekly about Miguel's flash-forward absence saying fans may not get answers about him in season 4. She didn't confess much else but did recall "wearing a ring," while filming the scene.
"I'm 90 percent sure that I was wearing a ring because it was a whole thing to get it to me before they applied a hand prosthetic."
Much like all This Is Us pivotal scenes, Rebecca wearing a ring, with Nicky at her side instead of Miguel, poses a separate rabbit hole of questions. For now, prepare yourself for whatever big twist This Is Us is about to deliver. Chances are, you won't expect any of it.
Season 4 of This Is Us premieres Tuesday, September 24 at 9 p.m. EST on NBC.