'This Is Us' Creator Gives Fans a Preview of What's to Come in Season 4
This Is Us is back with a new season (find out when it will be on Hulu) tonight but thanks to the show's creator, Dan Fogelman, we know a little bit about what's to come this time around for the Pearson family. Warning: spoiler alerts ahead. 
Season 4 is set to premiere tonight on NBC at 9 p.m. EST but Fogelman shared with Entertainment Weekly a few things that will happen in the Golden Globe and Emmy Award-winning series based on the lives of Rebecca (Mandy Moore) and Jack (Milo Ventimiglia) Pearson and their three kids who are now adults — aka the Big Three — Randall (Sterling K. Brown), Kevin (Justin Hartley), and Kate (Chrissy Metz).
Beth and Randall aren't fighting
When audiences last saw Randall's family, his relationship with his wife, Beth (Susan Kelechi Watson), had been on unusually shaky ground.
Scenes set in the future suggested the couple had split up but in the end, they all moved to Philadelphia so Randall could be closer to the city for his new job in local politics.
And according to Fogelman, fans don't have to worry about the state of Beth and Randall's marriage, because in Season 4, they're back to their happy selves again.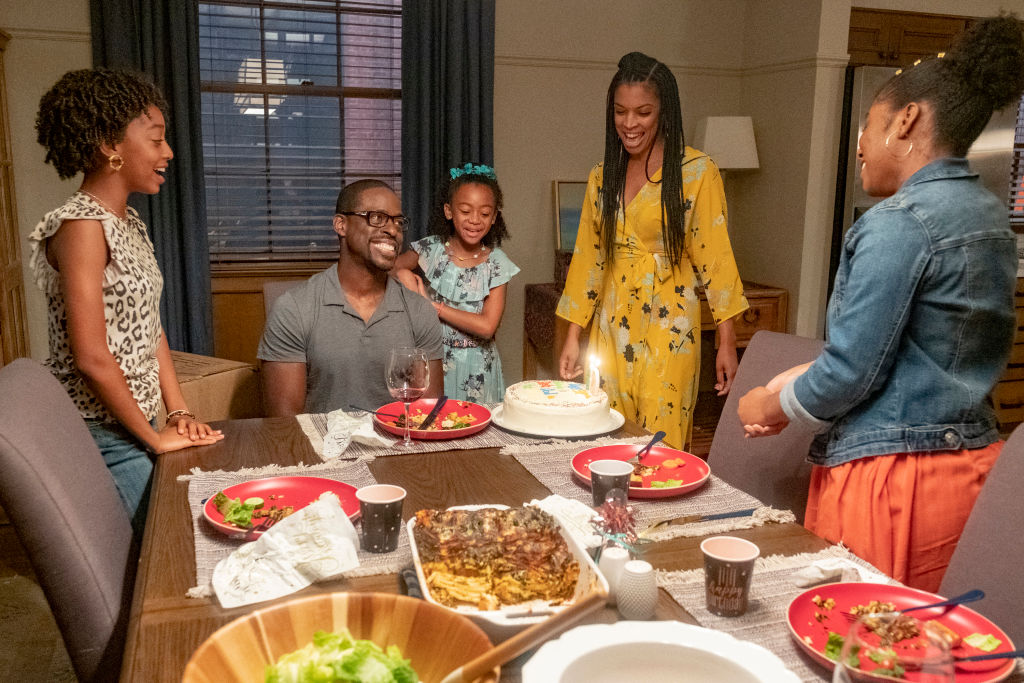 "We had always wanted the third season of the show to put that marriage to its greatest test," Fogelman told the publication. "And while those dynamics never completely changed — Randall is always going to be a lot, Beth is always going to be a little cooler — I don't think anybody has the appetite to watch them just continue to fight. They're getting a fresh start, with the family."
Phew. Our favorite This Is Us couple is back and as strong as ever.
Kevin's figuring himself out
After his major success (and subsequent meltdown) on The Nanny, Kevin became a successful film actor when he got to star in a Ron Howard movie opposite Sylvester Stallone. Plus, he gets yet another big break in Season 4. Get a complete recap of the character in Season 3. 
As for his personal life, he's single again — Bye, Zoe (Melanie Liburd). We'll miss you! — and figuring out what to do with his life.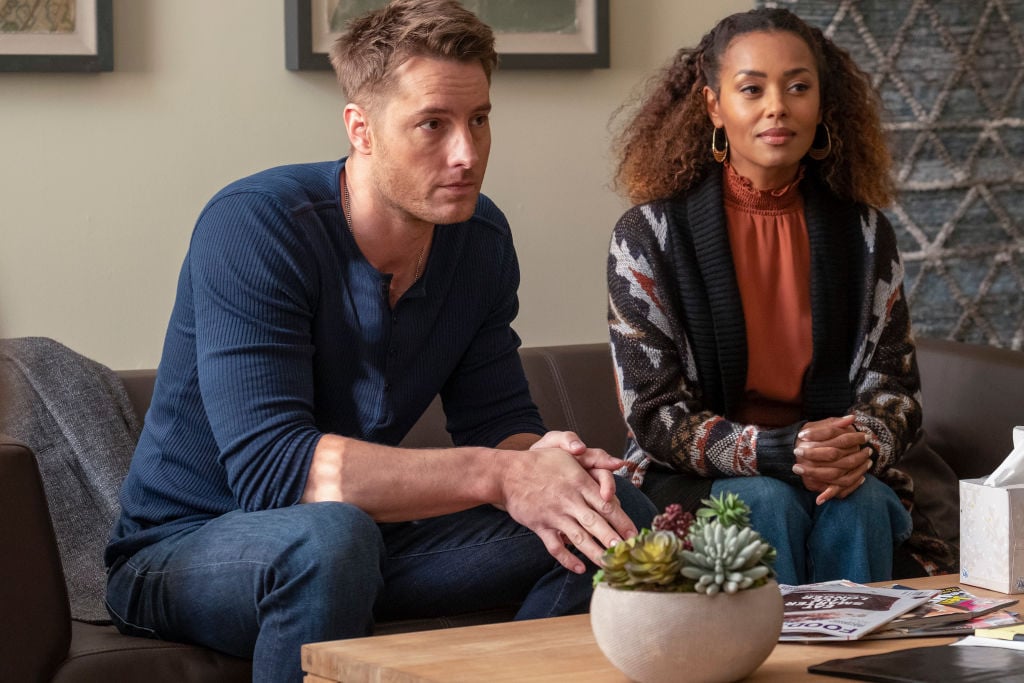 Fogelman said fans can expect Kevin to spend more time figuring himself out in Season 4 of This Is Us. 
"This season really puts him on a path towards starting to figure that out," Fogelman said regarding Kevin's search for his path in life. 
Viewers meet the mother of Kevin's child
At the end of Season 4, audiences were left with a big piece of new information about Kevin's future: one day — we're not sure exactly when — he becomes a dad. 
As Hartley told Entertainment Weekly in a June 2019 interview, audiences will learn who the mother of his child in a "satisfying" way.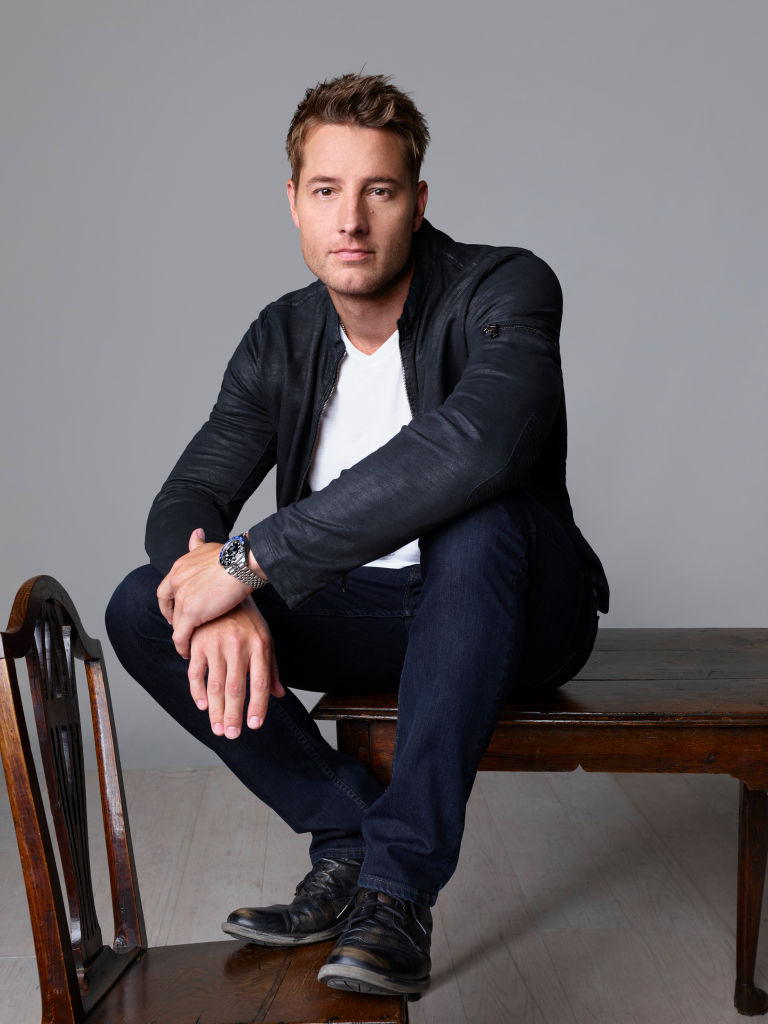 When asked about the identity of the mother, Fogelman said "It could be someone we met or it could be someone we have not met." That's not helpful. 
Fogelman gave a little bit more away adding, "It definitely will have been somebody we've met by the end of this season."
Kate and Toby are adjusting to being parents
Kate and Toby (Chris Sullivan) finally got to take their premature newborn son, Jack, home from the hospital and the end of Season 4. Fogelman didn't give major hints about the couple's future but he suggested there are certain elements that will either make their bond stronger or possibly put a wedge between them. Could this be the end of Kate and Toby?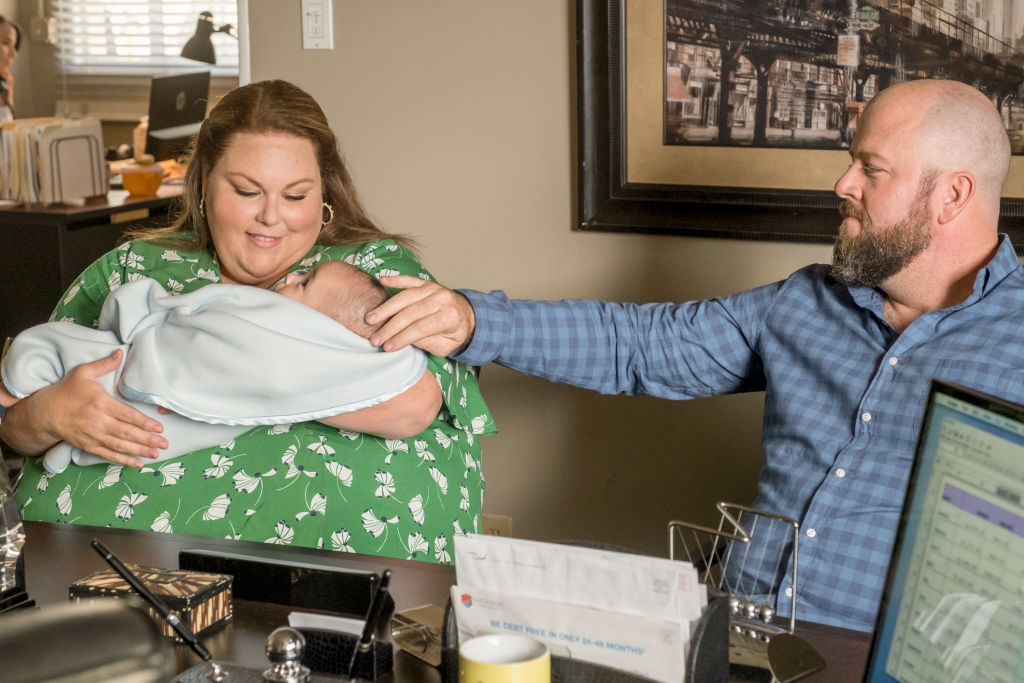 "Kate and Toby had been on a really fast path of courtship and the marriage and then a delicate and difficult experience having a child and trying to have a child," Fogelman said before adding, "That can put strains on things, that can pull people closer together and where that goes this season is a big part of our story."
Mandy Moore's 'just getting started'
Expect to learn about more about Rebecca in Season 4. 
"We're in the ballpark of a much older woman at this point," Fogelman said about Moore's character in Season 4. 
But what can fans expect? Can they expect to learn more about her love life after Jack? Time will tell.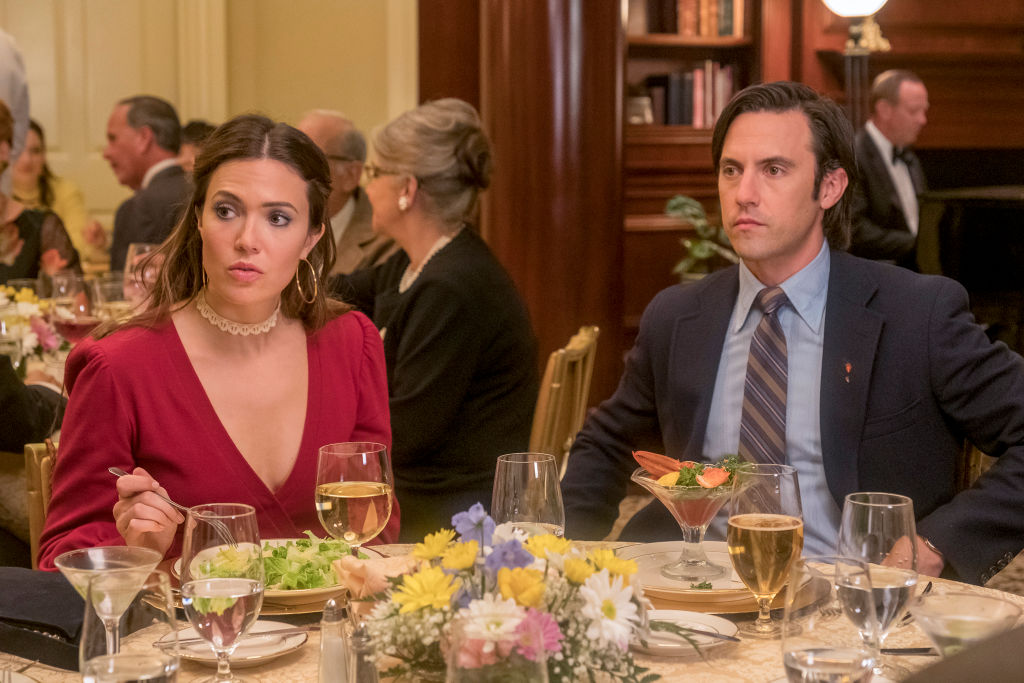 "I can say that Mandy is going to have so much stuff to do and it's exciting because Mandy is so tremendous in the series and we're really just getting started. By the end of this series, she's going to need a long vacation. We're going to work her really hard." We can expect something good that probably requires lots of tissues. Plus, Moore's already made it clear she knows how the series will end.
This Is Us airs Tuesday nights on NBC at 9 p.m. EST.