'This Is Us' Fans Have a Heartbreaking Theory About Jack and Nicky's Dad
The connective strings on NBC's This Is Us are more than a little interesting and very true to life in many real-life families. No wonder so many people have related to the Pearson family tree, including Jack, Nicky, and their parents.
It's the dad of Jack and Nicky who still has some mystery behind him, despite audiences knowing he was abusive to his kids. There are likely troubling reasons for that, which ironically connect directly to Jack and Nicky.
Is there such a thing as a transference of different conditions from one sibling to the next? In the case of Stanley Pearson, his own drinking problems and abuse might have been inheritable as it is for many other families.
The repeats in the Pearson family might be more than just alcoholism
As audiences saw during the flashbacks to the 1940s, Stanley Pearson was at least a good father to Jack. Something changed Stanley later into being more abusive when Nicky came along, including showing signs of alcoholism late in life.
Many media analysts predict there was a lot that hasn't been shown yet in regards to the Pearson patriarch. While it's already known alcoholism runs in the Pearson family line, Stanley Pearson was also probably in WWII or in the Korean War.
This hasn't been addressed in the show, yet possibly will at a later time. No doubt the parallels to Jack and Nicky's time in Vietnam will be evident, with all of them suffering from PTSD being noted.
If that's the ultimate condemnation of war and how PTSD can be passed on based strictly on battle experience, there could be some other psychological problems with Stanley Pearson, according to fans.
Did Stanley and Marilyn Pearson also lose a third child?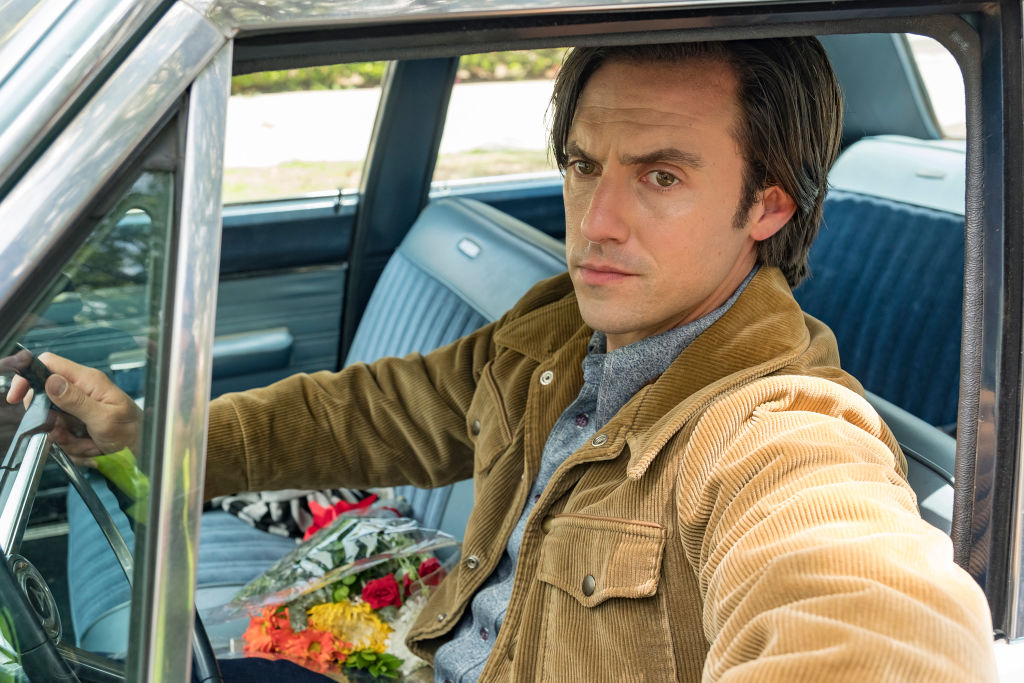 One prevailing theory has been going around a while that Stanley and Marilyn ended up losing a third child just like Jack and Rebecca did later. Many fans, including on Reddit, think this might be a big reveal to stick with the ongoing theme of things always repeating in the Pearson lineage.
Other media sites have been conjecturing on this for a year, even if there's also debate on whether Stanley Pearson was in WWII or in Korea. It seems more likely he was in the Korean War since he didn't seem to exhibit PTSD issues in the immediate post-WWII years.
There's still some unknowns of time, though, the show hasn't explored, namely what happened into the early 1950s. During this time, Stanley and Marilyn very well could have lost a third child, sending Stanley over the edge and becoming more abusive due to the guilt.
Should this be true, it's going to open a lot of debate about whether things inherited are due to personal experience or strictly through genes.
What will 'This Is Us' tell us about inheriting certain conditions?
Plenty of proof exists that alcoholism is usually passed down through families genetically. When it comes to things like PTSD, there's plenty more room for debate.
It's certainly possible having PTSD can be passed on genetically, including many other psychological issues related strictly to world experience. In the case of Jack and Nicky, they probably didn't get any PTSD issues from their father, unless Nicky did in the assumption Stanley was in WWII.
They clearly inherited the alcoholism gene, however, as did Kevin. For Stanley Pearson, his alcoholism clearly appeared later in life as he probably faced PTSD and didn't know how to get help for it. Back in those days, there wasn't enough psychological help available for war veterans to deal with the condition.
After these personal issues are likely revealed in future episodes of This Is Us, audiences will probably look at Stanley Pearson through a different lens, just as viewers have through the evolution of the current characters.