'This Is Us': Fans Seriously Concerned For Kate After Tuesday's Episode
Season 4 of 'This Is Us' is the source of stress already. Kate and Toby brought baby Jack home, but Kate's reaction is unsettling. Should fans be worried?
This Is Us's fourth season brought the Pearsons full circle in its second episode. A trip to the pool revealed just how much the Big 3 have grown. But, that isn't what fans are worried about. One conversation between Toby (Chris Sullivan) and Rebecca (Mandy Moore) may have hinted at something bigger.
Kate and Toby have overcome a lot in three 'This Is Us' seasons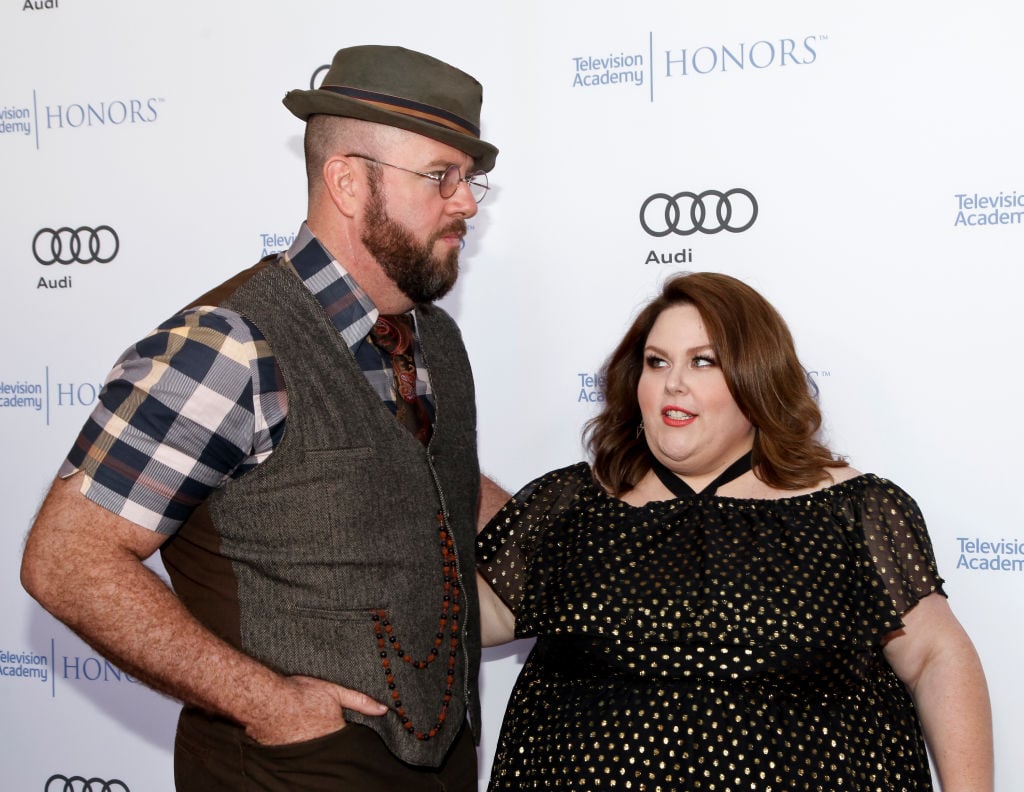 Can Kate catch a break? Not only did This Is Us begin with Kate struggling her way through a weight loss support group — where she met Toby — but in season 2, she miscarried. The loss was monumental and, at times, put a wedge between her and Toby.
Kate never recovered from the loss. Afterward, she faced infertility issues that left the couple with one chance at in-vitro if they were to ever conceive.
When Kate finally became pregnant, baby Jack was born premature and endured a stay in the NICU. Fans weren't sure if he'd make it, but Kate held on to the same hope her late father, Jack (Milo Ventimiglia) would've had.
Kate just found out baby Jack is visually impaired. Considering Toby's history of depression, his previous heart issues, and the use of sarcasm as a coping mechanism, it's hard to ignore the warning signs that suggest Kate and Toby won't make it.
How season 4 of 'This Is Us' may reveal the mystery surrounding a ringless Toby
In a March 2019 interview with Good Housekeeping, Metz said Kate and Toby adjust to being new parents throughout season 4.
"We've seen a lot at the surface with stuff, and things start to get a little more serious and they realize that it's not all fun and games," Metz said. "We can't protect ourselves with humor and sarcasm. We have to really get to the bones of what's going on with them as individuals and then, of course, as a couple."
We'd be remiss not to point out the eerily foreshadowing scene at the end of the season 3 finale. The shot of a future Toby in bed alone, with no sign of Kate and no wedding ring, stopped a lot of hearts. The internet went wild with fan theories suggesting something happens to Kate, or Kate and Toby's marriage.
"I think everybody can have great theories and ideas because things change so often … they [the writers] can take you on all sorts of wild goose chases," Metz said in the same interview.
"I think anything is possible [with Kate's future], but also his ring could be … maybe he just took a shower, and he takes his ring off when he showers. Maybe Kate is just in the kitchen. It could be anything, anything at all."
To juxtapose that answer, Metz said something "devastating" will happen to Kate, eventually." Um…
Why are fans concerned about Kate's future on 'This Is Us'?
One conversation in the second episode of season 4 revealed some clues about Kate's future. While Toby deals with the news of Jack's visual impairment diagnosis by exercising and worrying excessively, Kate's taken an optimistic approach and overeating.
Rebecca asks Toby how he's doing while the others assess the home for potential risks to baby Jack. "I'm worried about Kate," he said, referring to her eating habits. The ominous talk had an eerie subtext that refers to Kate's lifelong weight and self-esteem issues.
It's unclear if any of this paves a clear path to an eventual death for Kate or the source of a divorce. Whatever it is, it can't be good. However, This Is Us writers make sure you can't trust what you think will happen.
Among those theories, fans on Twitter are quick to point out a future Kate hasn't yet been shown. One even used the game "Worst Case scenario" Randall and Beth play to say "kate is going to die at the end."
There are tons of Tweets with the same sentiment and they may be onto something. Nearly every cast member's had a flash-forward scene — except Kate.
To add more salt in the "will Kate die" wound, Metz appeared on Jimmy Fallon last fall. When asked about the series finale scenes they've already begun filming, Metz's response wasn't exactly reassuring.
"Who knows if I was in them?" she joked.
This is a lot to take in. If you need a minute, we suggest re-watching happier times with the Pearsons such as the time they sang Weird Al Yankovic's "Lasagna" to calm a panicked Rebecca as she drove over an old bridge.