'This Is Us' Fans Think They Know Why We Haven't Seen Kate In the Future (Yet)
Time jumps have become so ubiquitous on TV, but only NBC's This Is Us manages to make them meaningful since they connect an entire generation of a family. If we'd also like to see Pearsons from earlier eras — as in long before Jack Pearson (Milo Ventimiglia) is dead — examining the future is always risky territory.
This Is Us dared go there on the first episode of this season. Most people tuning in that night were likely confused considering it focused on new characters who happened to have later emotional connections to the Pearsons. One of those was Jack Damon (Blake Stadnik), the blind son of Kate (Chrissy Metz) and Toby (Chris Sullivan), who so happens to be a pop star possibly 25 years in the future.
With these jumps forward, fans now want to see Kate and where she is in life while possibly nearing retirement age.
Fans think Kate is dead on 'This Is Us'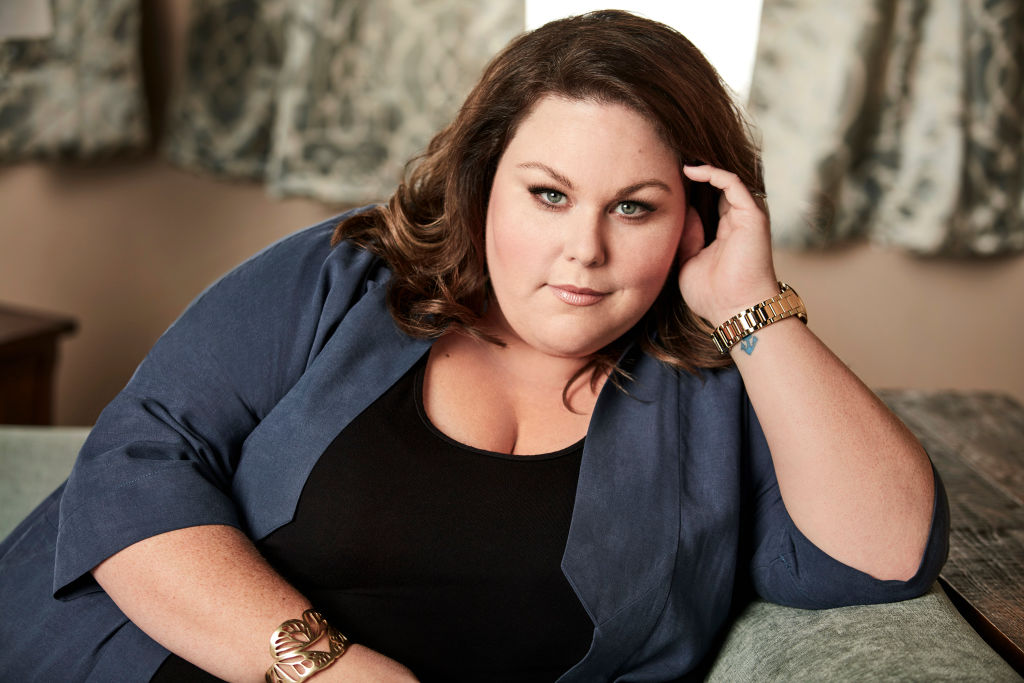 Most likely, This Is Us crafted things very carefully in not having Kate appear in the future to keep everyone guessing on what she's doing and her health status. There's every reason to believe she isn't dead, even though the flash-forward did show the other Pearson family members visiting an ailing Rebecca (Mandy Moore) who happens to be bedridden with apparent Alzheimer's Disease.
While this is depressing enough, fans have worried because Kate isn't seen there, even though Toby was. At least it proves they stay married, or stayed close. Some evidence suggests they might split eventually in the coming episodes due to increasing tensions about Toby losing weight and Kate gaining more. That, and they're struggling as new parents of a blind son.
Others think Kate is there in the future, yet it can't be revealed because she might have lost weight as she's fighting to do now this season. There's even talk Metz would be willing to lose weight — perhaps during an off-season — so she can play out that story arch of future Kate.
How realistic is this scenario, though? Fans of the show would certainly love seeing it since it would provide at least more light for the future of the Pearsons. Plus, seeing Kate interacting with an adult Jack would make for an emotional sense of closure.
Could Kate's fate be the secret ending on 'This Is Us'?
All of the This Is Us cast members have recently revealed they know how the show will wind up when it finally does during Season Six. Then again, perhaps this is tentative just in case the cast is willing to go longer.
In any case, the outcome of the Pearsons is known. We have to wonder if seeing the Pearsons all together during the passing of mother Rebecca will ultimately be the emotional finale knocking everyone over.
Most people probably aren't ready to contemplate such an ending. They still seemed to have already set it up as the likeliest scenario. Since this would be two or three years away yet, it gives time for the possibility of Metz doing a surprise weight loss as future Kate.
Then again, analysts point out if she loses weight as herself, it would easily give away what she'll look like in the future plot. Perhaps this would be a rare time when This Is Us uses CGI, albeit in a controversial way in making a weight-challenged actor look thin.
'This Is Us' is great at aging the cast
As we've already seen with Moore's Rebecca, her aging makeup is extraordinary in how accurate it looks. Seeing her look even older and lying in bed unresponsive is a little hard to take emotionally, though.
These aging makeup breakthroughs of recent years makes This Is Us all the more real when they jump ahead. We've also seen what an older Randall (Sterling K. Brown) looks like, plus a couple of others.
Kate will likely have similar aging applied, regardless of what her weight is. Perhaps we'll ultimately find out she lost only a little weight while still managing to live a good life.
One thing the show may reflect about real life is those with weight issues usually struggle in gaining, losing, and then gaining it back throughout a lifetime.