'This Is Us': This Future Rebecca Theory Is Beyond Heartbreaking
In last week's episode of This Is Us, things were very tense, as the worry about Kate going into labor early and how things would turn out for Kate and Toby dominated the storyline. Within the hospital waiting room, however, many things were unfolding, including something that might have slipped under the radar about Rebecca.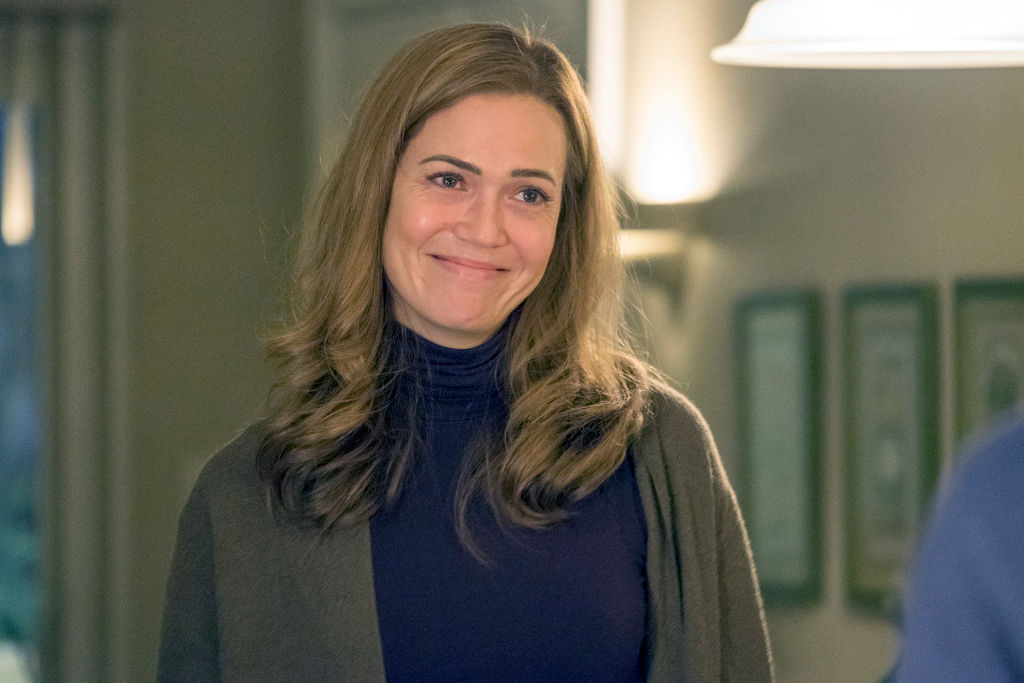 What happened on the last episode of This Is Us?
During the This Is Us Season 3 Episode 15, titled "The Waiting Room," the Pearson family awaits word on the outcome of Kate's emergency surgery — that wait is filled with an intense amount of stress and tension.
Rebecca definitely didn't seem quite right
At first glance, Rebecca's behavior in the waiting room didn't seem out of the ordinary, given the circumstances. She was likely under a great deal of stress as she worried about her duahgter and grandchild. She also likely had some anxiety over being in the hospital as that's where she heard the news that her husband Jack passed away.
During the episode, Rebecca seemed almost glazed over, however, as she made random observations about some of the things in the room that she seemed fixated on: an outlet's similarity to a face and the patterns on the chairs.
Was Rebecca okay?
The initial concern was that Rebecca hadn't eaten enough and her blood sugar was low, so Beth offered to keep her mother-in-law nourished with a donut. It definitely seemed to help Rebecca.
Miguel dropped some surprise news on the family during their wait as well, telling them that he and Rebecca plan to move to L.A. to help Kate and the baby. While Randall initially didn't like the news about Rebecca and Miguel moving away from them, he eventually came around to understanding.
They explained the reason behind the move as helping with the baby, but many fans are wondering if they have other plans?
Among the fan theories swirling were those who noticed that Miguel answers questions for Rebecca, believing that it's because Rebecca has dementia and can't remember the answers.
Reddit user al2503 noted this point as well: "And how there was a big deal over the little details that she does remember, like the color of the chairs in the ER waiting room over twenty years ago. I believe that she does have dementia in the flash forwards and I think that memory is going to be a central theme coming up."
How last season's finale could tie into the season 3 finale
While the cliffhanger for last season's finale of This Is Us left a lot of people wondering about the "her" that was being discussed in the episode, perhaps now it's a bit clearer and we'll see how that plays out at this season's end.
If you recall, future Randall and future Tess prepare to see "her" as well as future Toby, which left many guessing what was to come. Was the absence of Kate in the scene a clue? Who were Randall and Tess referring to? It's believed to be future Rebecca they're talking about.