'This Is Us': How Does Milo Ventimiglia Keep in Touch With His Co-Stars?
Milo Ventimiglia keeps in touch with his This is Us co-stars by turning into a dog with the voice of Kevin Costner and making everybody cry.
We kid. Ventimiglia doesn't have to do anything special to keep up with Mandy Moore and company now that the cast is busy shooting Season 4 of the heart-tugging NBC drama, which premieres September 24. However, in their downtime, Ventimiglia and the others text in novel ways.
Ventimiglia's hiatus went to the dogs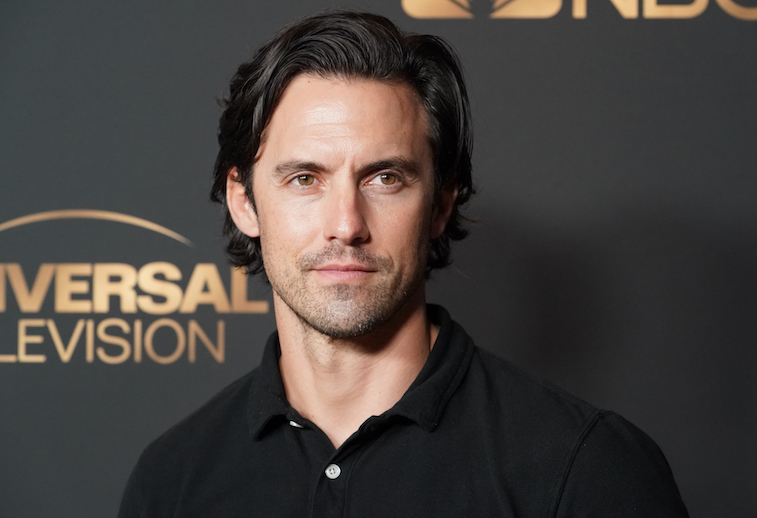 While the actor is mostly recognized these days as the "perfect dad" Jack, Ventimiglia has also had a solid movie career. He spent his summer hiatus making and promoting The Art of Racing in the Rain, which sounds like a movie about professional drivers going very fast in a circle with poor visibility.
It kind of is, but it's actually one of the recent "talking dog" movies like A Dog's Way Home and A Dog's Purpose, with this one being an adaptation of a novel by Garth Stein.
Ventimiglia plays a Formula One driver with a golden retriever named Enzo, and Ventimiglia's profession becomes a metaphor for life. Amanda Seyfriend co-stars as Ventimiglia's love interest.
Extra caught up with him on the set of the movie, and the correspondent asked how the This is Us crew stays in touch when they're on break.
How the 'This is Us' cast reaches out and touches someone
Ventimiglia said, "We have a big group text that we're still on. There's a lot of conversations with memes and GIFs flying around. People are really funny," he said.
"Mostly it's catching up with people," Susan Kelechi-Watson told Us. "We see someone's doing something fabulous like with [Chrissy Metz's] book or Mandy climbing Kilimanjaro or somebody's birthday or Sterling [K. Brown] on SNL."
With that much cross-chatting going on, certain cast members tend to stand out, Moore told People. It's kind of like the cast's version of high school senior year superlatives.
"Chris Sullivan who plays Toby is by far the funniest, always sending a GIF. Sterling's pretty active, he's like always a really quick response," Moore told People.
Ventimiglia told Extra, "Chris Sullivan is hilarious, Justin Hartley is hilarious. Susan Kelechi Watson is really fun."
Moore goes so far as to call it an "adults only" chat, which probably makes it sound racier than it actually is. It just means that the kids in the This is Us cast aren't part of that group. That sort of separation is why the cast makes an extra effort to be together.
The 'This is Us' cast is a family off the set too
The group texting isn't just a means of keeping in touch during the summer hiatus. It's also a way to stay together even during production of the show. Because This is Us takes place over several different time periods, the cast is rarely all on set at once.
That's why Moore actually likes awards shows like the Screen Actors Guild awards, where the This is Us cast has won the Best Ensemble prize twice. It's where they can all be together in the same place.
Normally after awards shows, the kids have to go home early while the adults stay out at the parties. With This is Us, it was the opposite. After this year's SAG awards, some of the kids went on to the after-parties while the adults had to be the responsible ones. Moore and Ventimiglia had to report to set the morning after, she said to People.
"There's no substitute for time. We're all super close. We've been through these milestone moments and going to these awards shows and people loving the show … you just feel closer," Moore said.
The cast will have a chance to be together again at this year's Emmy Awards. The show is nominated for Best Drama, while Brown, Ventimiglia, Moore, and Sullivan are up for the acting prizes.