'This Is Us': How the Cast Is Getting Even Bigger for Season 4
If you don't already have stock in Kleenex, do it now. Fans of This Is Us know, they're a necessary part of the viewing experience. With season 4 on the horizon, expect to see a few new faces alongside The Pearson crew.
Who's in the original 'This Is Us' cast?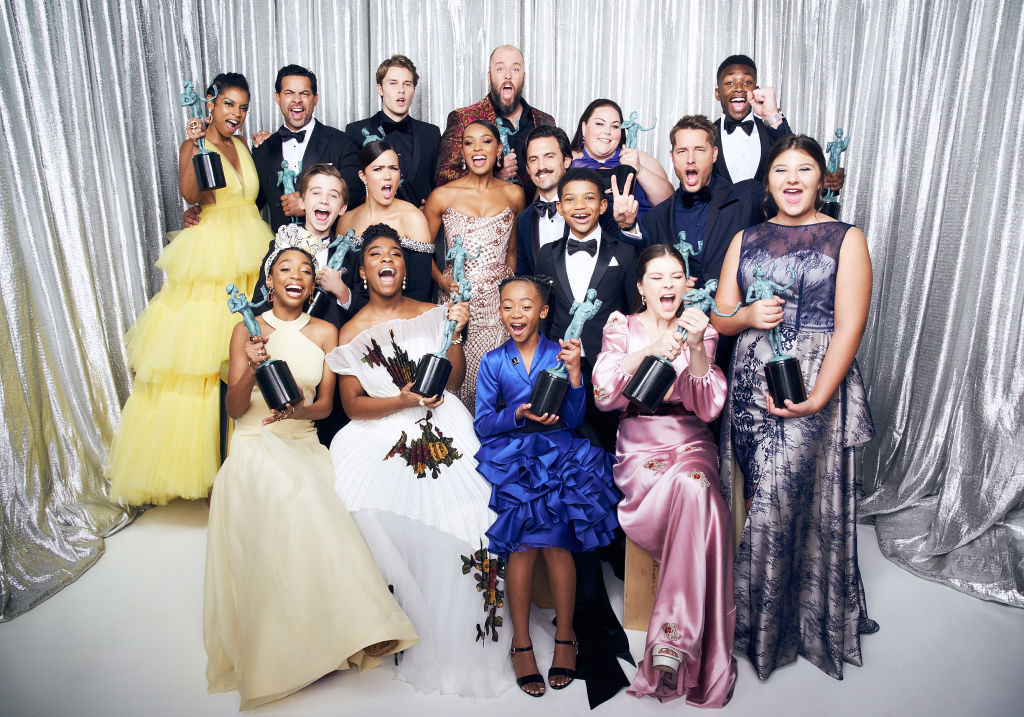 The first of the This Is Us "Big Three," is Randall (Sterling K. Brown). He and his wife, Beth (Susan Kelechi Watson), their two girls, and adoptive daughter, Deja, will be part of season 4.
Next up are fraternal twins, Kate (Chrissy Metz) and Kevin (Justin Hartley), as well as Kate's husband, Toby (Chris Sullivan), and their new baby, Jack. Kevin's former girlfriend, Zoe (Melanie Liburd), won't be returning as a series regular in season 4, according to TV Line.
There wouldn't be a show without the love story to end all love stories, Jack (Milo Ventimiglia) and Rebecca (Mandy Moore). Miguel (Jon Huertas), Rebecca's second husband, may have a more prominent storyline this season as well.
You can probably expect the younger versions of "The Big Three" in flashback scenes, because that's where the magic happens.
What will happen in season 4 of 'This Is Us'?
At the end of season 3, writers tossed in a lot of information to process. Randall and Beth decided to work on their marriage (thank goodness). Kate and Toby adjusted to becoming parents to their premature baby.
Kevin has a child in a flash-forward scene. And, Rebecca is on her supposed death bed with something like Alzheimer's or dementia. Moore spoke to People about Rebecca (who we now know is "her"), and how much of her story unfolds in season 4.
"I think it's a big pull. I think in other aspects of her life especially immediately post-Jack, the kids have just graduated from high school and potentially going off to college," she said. "It's a big lonely road that she is sort of staring down the barrel of, but she always comes out on top."
As for what's next, series creator, Dan Fogelman has a penchant for being vague. He told People, "Fans are going to like the way some things go. They're going to have questions and not like the way other things go."
That said, the introduction of Nicky (Michael Angarano) added another layer. Many are still concerned Toby and Kate's marriage is headed for divorce (or death) after the question of "her" first surfaced.
When does 'This Is Us' Season 4 premiere?
This Is Us premieres Tuesday, September 24 at 9 p.m. EST on NBC. The series was picked up through season 6 so there is still time to unpack the Pearson saga. Fogelman told The Hollywood Reporter, "We never set out to make a television series that was going to last 18 seasons, and so we have a very direct plan."
Though fans would love to see the show last forever (please bring Jack Pearson back to life), he added, "I have script pages I have written and I'm writing that really are deep, deep, deep into the future. The finale sets us up for a fourth season that kind of acts as a hinge or a midpoint for the rest of the series. There's a lot coming."
Who's been added to the 'This Is Us' cast?
Joining the This Is Us ranks in season 4 are: Omar Epps (House), M. Night Shyamalan (The Sixth Sense and Glass), Jennifer Morrison (House and Once Upon a Time), Timothy Omundson (Psych), and Nick Weschler (Roswell) are the first half of new faces.
Marsha Stephanie Blake (Orange Is the New Black), Asante Blackk (When They See Us), Bahara Golestani (Animal Kingdom), and Julian Silva (Queen of the South) round out the season.
Roles of each character, and how they affect the overall story arc, aren't fully known at this time. Early clips and photos revealed a few of them in flashback scenes.
Additionally, Fogelman said in an interview with Entertainment Weekly, that season 4 is "very ambitious and sprawling in terms of how it plays with time."
With such a tight-lipped crew (who loves to tease on social media), season 4 of This Is Us will likely go in a different direction than you might expect. That's what they're known for and honestly, we're not mad about it.