'This Is Us': How To Find a Woman Like Beth Pearson—Fans Believe She Is #Wifegoals
Although Rebecca (Mandy Moore) and Jack (Milo Ventimiglia) are TV's favorite parents, there are several other breakout stars on This Is Us. Aside from Chrissy Metz, Justin Hartley, and Sterling K. Brown, we often hear about 'the big 3's significant others. 
Lately, fans are raving over Beth Pearson (Susan Kelechi Watson). She is the wife of Randall Pearson (Brown) on the hit series, and viewers believe she is #wifegoals. Let's take a look at what fans are saying and how they feel you can find your own Beth.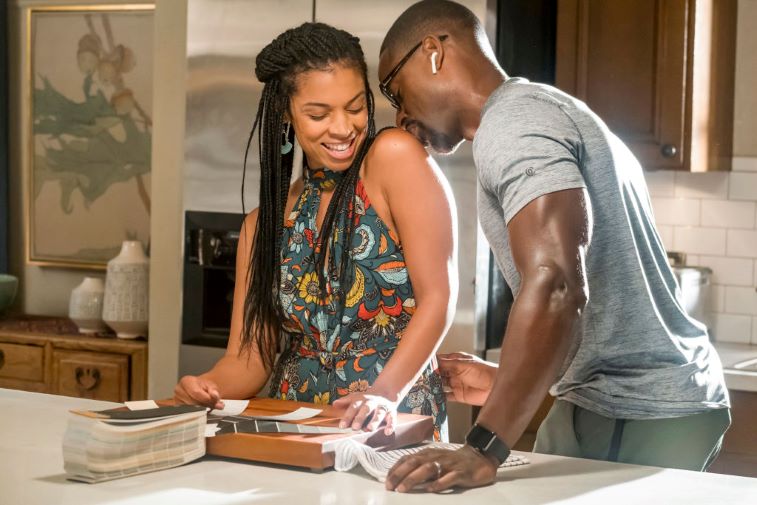 Why do fans love Beth from 'This Is Us' so much? 
Some viewers believe that Beth is very similar to Jack. She carries the family in the way that Randall's father did.
"I love her," wrote one fan on Reddit. "She's strong, empathetic, opinionated but classy. She's also beautiful."
"I live for Beth," added another viewer. "She is intelligent, talented, sharp-witted, and let's face it, she's beautiful outside and in, even though [she has] human flaws."
"Her episodes of feeling out truest self are refreshing," wrote another Redditor. "Little Island Girl' tied the old heartstrings in knots. Also, Beth getting salty with Malik's mom [was] GOLD."
"She's so grounded," added yet another fan of Beth, "and Lord knows how many of Randall's breakdowns she's helped him out with. She's great with William, while still being (understandably) cautious when he first comes to live with them. Besides, she has some of the best one-liners on the show."
How can you find your own real-life Beth from 'This Is Us'?
After fans discussed how much they love Beth, they added in how you might find a woman as strong and grounded her in real-life.
"Find a strong woman," instructed one fan "and give her the space to be herself and be heard."
"Be a person of substance who deserves a Beth Pearson," added another Redditor. "Work on yourself, first, honestly."
"Can you explain what you mean by 'person of substance?'" asked one fan.
"Making the world better in your own way," answered the Redditor, "working on self-improvement without having to be pushed, have strong relationships with your family (of choice, okay too), and people of different backgrounds."
Overall, fans believe that to find a woman who is #wifegoals, you must be family-oriented, work on yourself, and give her room to be her own person.
Is Susan Kelechi Watson anything like her character, Beth, on 'This Is Us'? 
Watson and her character Beth do share many similarities. For one thing, Watson was a dancer in real life. She went to school for dancing but like Beth, quit because she felt she wasn't good enough. Watson also loves how strong Beth is and the relationship between Beth and her mother, Carol (Phylicia Rashad).
"I just saw myself with Phylicia, and there was this part where Beth says, 'You know, I'm strong because of you,'" Watson told USA Today. "And I thought of the legacy of Phylicia Rashad and what she has left us all with, and continues to do, obviously, with her work on 'The Cosby Show' as Clair Huxtable, and on and on and on, but she was my example of representation back in the day."
Watson performed all of the dancing for Beth on This Is Us. There was no need for body doubles. 
"It's small, but I love how they let her be seen, and heal herself," added one fan. I really love this show. Even the dynamic between her mom was real, we seen even when she could have been disrespectful the respect was there."
Beth is a unique character, inside and out. It's no wonder fans cannot get enough of her. Watson plays her perfectly and adds in her own unique persona that completes it for us. You can see more of Beth on This Is Us when the series returns from break on Jan. 14, 2020.