'This Is Us': Is Dr. Katowski Based On A Real Person?
The pilot of This Is Us introduced one of the most important characters the show would ever have. Dr. Natahan Katowski (Gerald McRaney) provided Jack and Rebecca Pearson (Milove Ventimiglia and Mandy Moore) hope when they needed it the most.
Who plays Dr. Katowski on 'This Is Us'?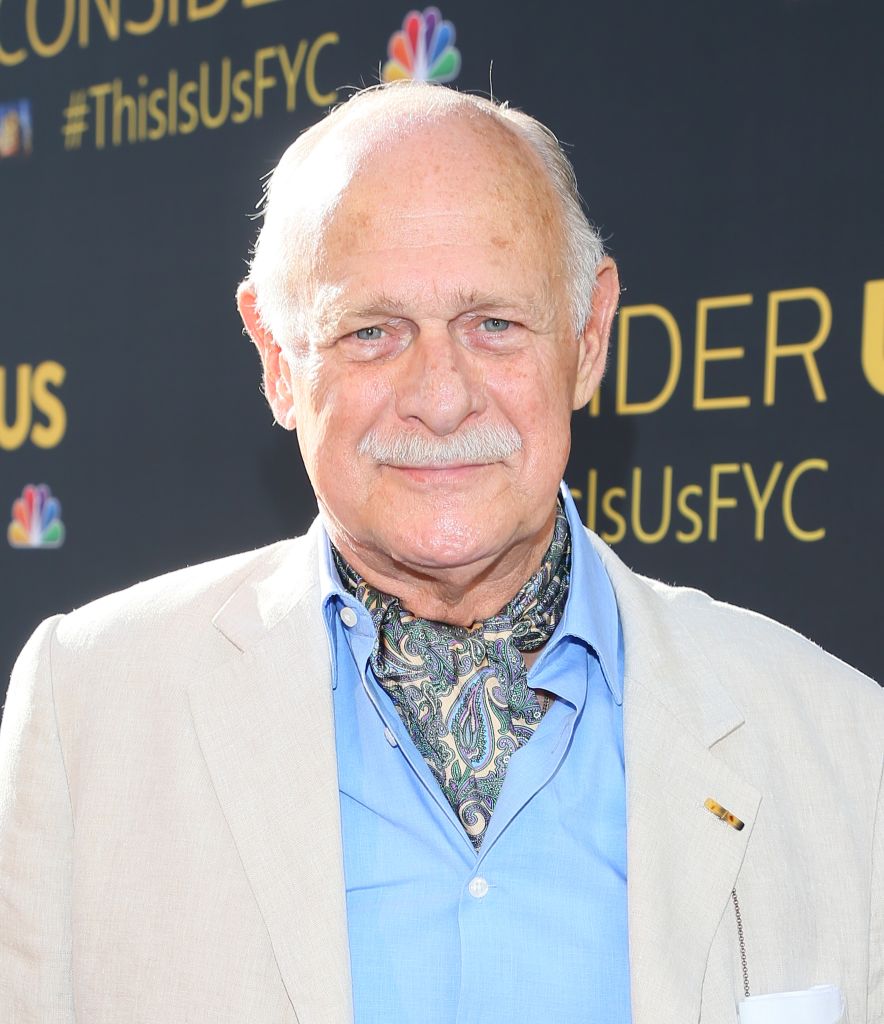 Gerland McRaney plays "Dr. K" in the pilot of This Is Us, as well as six other episodes from 2016 – 2018. The actor's IMDb page goes all the way back to 1969 with his first big credit as Wesley Stuart in Night of Bloody Horror.
Some of McRaney's other roles include Gunsmoke, The Incredible Hulk TV series, Simon and Simon, Major Dad (where you may remember him most), Mike & Molly, and dozens of other shows.
McRaney garnered recurring roles in at least 50 percent of the projects he's been involved in. One scene on This Is Us as Dr. K, and you'll see why. The man inherently provides comfort, hope, and a sense of "it'll be OK" with one conversation.
Though some of McRaney's characters have a tough exterior, he's synonymous with a warm hug. We like to think he's America's grandpa.
Why is Dr. Katowski important to Jack and Rebecca's story?
The good doctor who's just filling in for Rebecca's usual doctor in the pilot begins as just another man who'll deliver her babies. Through the course of Rebecca's labor and delivery, Dr. K's presence becomes vital.
From encourage and support a terrified Rebecca and post-delivery pep talk with a devastated Jack, Dr. Katowski is the kind of doctor everyone deserves.
Through the first three seasons, Dr. Katowski's sporadic cameos remind viewers Jack and Rebecca "turned the sourest lemons life had to offer and turned them into something resembling lemonade."
Even when you think his time on the show is over, Dr. Katowski shows up at Jack's funeral to give Rebecca the comfort he gave to her when she lost her third triplet. We're not crying, you are.
Is Dr. Katowski based on a real person?
The character of Dr. Katowski is so flawless, it'd be a shame if he weren't based on someone in real life. Turns out, creator, Dan Fogelman, based him off of two things.
He previously told Glamour that Dr. Katowski's name and nickname came from two unlikely places.
"I'm a huge New York Mets fan, so [ballplayer] Dwight Gooden was Dr. K (because the symbol for a strikeout in baseball is a K), and I always thought, That would be a funny thing to nickname a doctor."
He added that his "wife's father's side of the family are Katowskis—Polish—and I always liked the name. So, I put that name in there for [her] side of the family."
While the depth of Dr. K isn't based on anyone, in particular, his name is. The rest? Well, that's just good writing.