'This Is Us': Jennifer Morrison Fought to Play Cassidy for This Important Reason
Jennifer Morrison is one of the newest faces to join season 4 of This Is Us. The Once Upon a Time and House actress recently opened up about why she had to fight for this role. Spoiler: It's not why you might think.
Jennifer Morrison's career before playing Cassidy on 'This Is Us'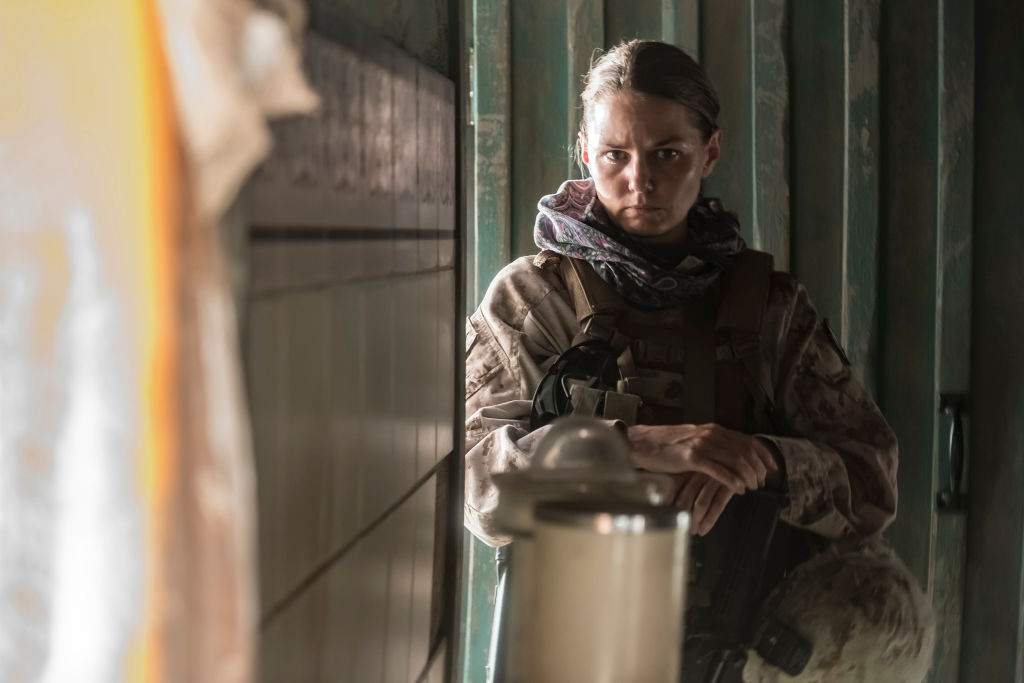 Morrison is a Chicago-born actress, producer, director, and former child model. As the oldest child of two parents who both taught at her school, Morrison went on to Loyola University where she majored in Theater and English, according to her IMDb page.
There, she must've caught the acting bug because it led to the Steppenwolf Theater Company, then a full-on relocation to Los Angeles, California where she pursued acting. Her first role was as Richard Gere and Sharon Stone's daughter, Meaghan Eastman, in the movie, Intersection. Not a bad start.
Morrison had a slew of bit parts in many projects but she became most known for her role as Dr. Allison Cameron in the TV series, House. She even snagged a Screen Actors Guild Award nomination.
Aside from Once Upon a Time, Dawson's Creek and How I Met Your Mother, This Is Us is one of the only shows Morrison's had a recurring role. She also directed an episode of the HBO show, Euphoria.
Jennifer Morrison's role as Cassidy on 'This Is Us'
On This Is Us, Morrison plays an accomplished military officer, Cassidy, who struggles with Post Traumatic Stress Disorder. She returns from active duty in Afghanistan to her husband, Ryan (Nick Wechsler), and 9-year-old son. She's clearly depressed, detached, and uninterested in civilian life anymore.
After drinking a little too much one day, Cassidy accidentally hits her son and Ryan kicks her out. She ends up at a Veterans Administration support group where her path crosses with Uncle Nicky (Griffin Dunne).
Nicky is also the veteran who throws a chair through the window during his own bout of depression drinking.
Cassidy's role on the show became a little more apparent this week when she sees Kevin Pearson (Justin Hartley) sitting with her son in the VA's waiting room.
While Cassidy hoped that'd be the last she'd see of Nicky or Kevin, the three of them end up at the same Alcoholics Anonymous meeting where they shared a laugh.
Many speculate Cassidy and Kevin will end up together. More so, that Cassidy might even be the mother of Kevin's son (shown in the season 3 flash-forward finale).
Why Jennifer Morrison fought to play Cassidy on 'This Is Us'
To play such an intricate part of creator Dan Fogelman's story, Morrison had to go in with a plan. It helps that she's a fan. "I heard that there was a great guest arc coming for a strong female and [creator] Dan Fogelman auditions everybody," she told Entertainment Weekly.
Everybody auditions for the show. My team came to me and they were like, 'Is this something that you would want enough that you'd be willing to read for?' And I said, 'Uhhh, yeah!'"
The This Is Us team's thorough research included information on "tactical gear and the logistics, and the wardrobe brought more research about exactly what uniforms you can wear, when, how, why."
Morrison also credited a previous role as a soldier in 2013's Alpha Alert, which required a lot of research, as preparation for This Is Us.
"I went back to some of the memoirs that I read for that and went online and looked through some of the research about veterans who come home and are dealing with post-traumatic stress disorder," she said.
"I re-read a couple books about war. It was a lot of going back to my notes for [Alpha Alert], and that character was also struggling with PTSD."
She also started following veterans on social media to get a sense of their everyday lives as "another texture to the research."
Morrison fought for the role (aside from being a fan) because she saw Cassidy as a "full person" which excited her.
"So often when we write a strong, smart woman, she has to always be tough. They leave very little room for somebody to be vulnerable. And the truth is really strong, smart women are vulnerable and delicate in other ways as well," she said.
"There's a real wholeness to that. That was already in the writing, which was so exciting because instead of having me try to find that, I could build from that."
How invested should you be in Cassidy's story? Morrison heard it from Dan-the-Man, himself. He said, "she's a significant part of this season."