'This Is Us': Justin Hartley Shares Devastating Reason His Teen Makes Him 'Want to Crawl Into a Hole and Die'
This Is Us star Justin Hartley is enjoying the success of his NBC series but his personal life has thrown him a curveball. His daughter, now a teenager,  is dating — and it's been a devastating experience for the actor.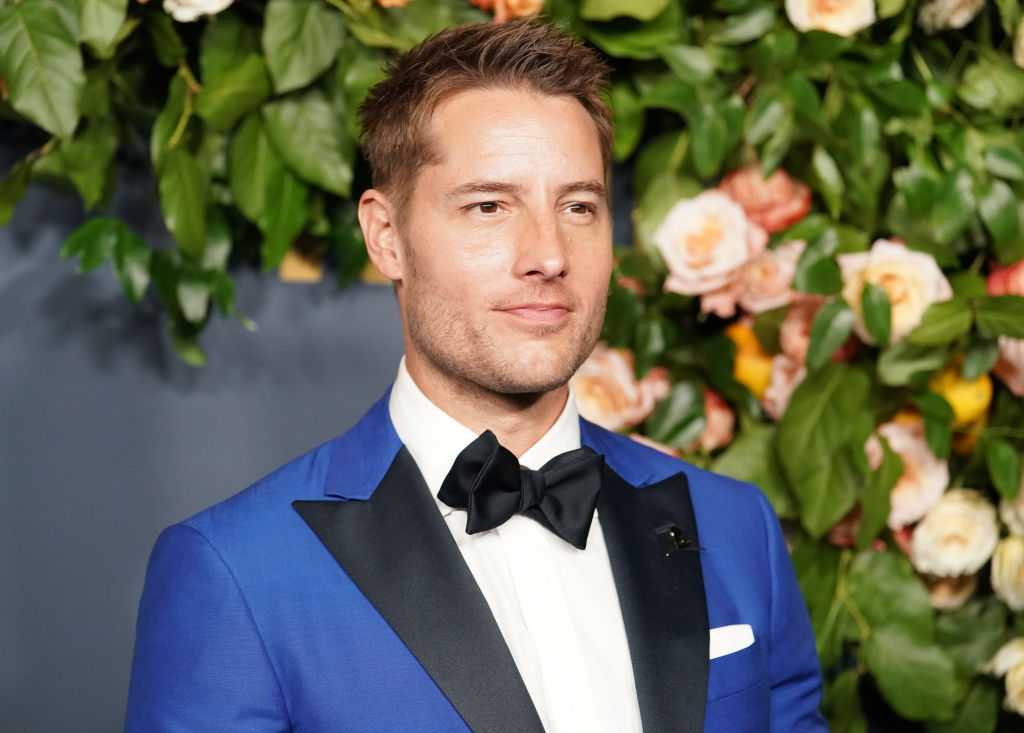 The hurt is real
During an interview on The Tonight Show, Hartley shared how his daughter Isabella is going on dates and it's taking a toll on him. While he admits it's "natural" and "healthy," it's not an easy time for him as a dad.
He shared: "She's wonderful, but she's 15 now — 15 going on, like, 50 — and she's dating a little bit. And man, I just want to crawl into a hole and die." He added, "I know it's a natural thing, I know it's a healthy thing. She's wonderful, she's sweet, she's responsible, she's great. She's earned the trust."
It's all bittersweet for the dad, as Hartley admitted, "But I hate it. I hate all of it. I've never loathed anything more in my life. 'Cause I loved her first, man. You know what I mean?"
Fallon asked whether there's been any guy his daughter has gone out with that Hartley thinks, "'Okay, maybe he's cool'?" — and it turns out that's a big fat no.
Hartley noted: "Well, uh, no," adding, "Not even close, man. Not even close."
He's a proud dad
Hartley has got high standards for the boy who dates his daughter and, basically, is hoping she'll find someone more like her dad. He explained, "I have yet to meet, like, me, right? When I meet me, that's the guy."
Last August, he told PEOPLE how the shift to being a parent of an almost high schooler was tough to believe. He shared at the time: "Unbelievable, right? It is a shock because I remember feeling like I woke up and she was 10. Then I looked at her again and she was 14."
He gushed over his little girl, noting: "She's perfect. I got so lucky. She gets straight As, she's kind to people, she's nice, she listens to people. She has her own opinions about things, she's motivated, she's driven, she's smart."
He added: "She's got pretty much everything. I don't know where she got it but she definitely has it and we're very proud."
Hartley had a little fun with Fallon
During The Tonight Show, Hartley joined Fallon and his other guests, Demi Moore and Marc Ronson, for a fun sketch called "Cue Card Cold Read." They each had to read lines for a fictional law firm commercial as they played cheesy lawyers.
Of course, they didn't know ahead of time what they'd have to read, so it made for plenty of laughs from the audience as well as the show host and guests.
Fallon set up the skit by noting: "It's actually a pretty crazy coincidence because we have a bit of a history. Now, a lot of people don't know this, but all four of us went to law school together and we worked at the same law firm back in the late '80s. We even shot some commercials for it. But to keep our line-readings fresh, our director wouldn't let us see the lines until we were shooting; we were just reading them for the first time, live. I found one of our old commercials."
Among the gems that Hartley delivered were: "I doesn't do words good, but I does do lawyer stuff happy. You hire me to does good job for you. Please, thank you daddy."