'This Is Us' Producers Confirm Kate's Boyfriend, Marc, Will Be Toxic for Her Future
As any fan will tell you, This Is Us doesn't shy away from difficult topics. Four seasons in and the hit NBC drama has already confronted a handful of hard-hitting issues, such as race, alcoholism, and weight. Now, it appears This Is Us will tackle toxic relationships through teen Kate's (Hannah Zeile) boyfriend, Marc (Austin Abrams). And quite frankly, fans should be worried about everything that's bound to unfold.
What happened to Marc and Kate in 'This Is Us' Season 4?
Kate met her boyfriend, Marc, when he gave her a job at the record store in This Is Us Season 4. And although he hasn't had much screentime, Marc has already displayed a few red flags.
In the Oct. 22 episode, titled "Storybook Love," Marc appeared uninvited at the Pearson family dinner for teen Kevin (Logan Shroyer) and Sophie's (Amanda Leighton) sudden marriage. He barged in and attempted to paint the situation as a "grand gesture." Marc also introduced himself to the Pearsons as Kate's boyfriend before even discussing it with her beforehand.
Then in the present day, adult Kate (Chrissy Metz) and Rebecca (Mandy Moore) were sifting through a few pictures from the family dinner. And when Kate saw Marc, Rebecca told her daughter that she "didn't see what was happening" because she wanted to believe her kids were happy after Jack (Milo Ventimiglia) died.
Why Chrissy Metz says fans shouldn't trust Kate's boyfriend, Marc, on 'This Is Us'
On Nov. 12, Metz delved into what's happening with Marc and Kate on This Is Us. And the actress hinted at the "traumatic" drama on the horizon.
"It's very clear something traumatic happened," Metz said, according to Us Weekly. "We're going to get to see that, how she's affected and how that is, of course, taken into her adulthood."
Metz also explained that Marc is a far cry from Jack. And Kate shouldn't view her boyfriend in the same light.
"Jack was the first man she ever really trusted and loved," she said. "I think she's looking for that, constantly, and maybe Marc's not the guy that she can love and trust."
Marc returns to 'This Is Us' Season 4 in 'Sorry'
Following the Oct. 22 episode, This Is Us producers Elizabeth Berger and Isaac Aptaker spoke to Entertainment Weekly in regards to Kate's relationship with her boyfriend. Berger and Aptaker both hinted fans should proceed with "a healthy amount of concern." Meanwhile, they and made sure everyone recognized Marc's behavior at the Pearson dinner.
"He's obviously somebody that goes for what he wants and feels entitled to show up to a place even when he's not invited," Berger said.
Now, there hasn't been much development between Marc and Kate since "Storybook Love" aired on NBC. But on Nov. 12, the producers confirmed Marc will return to This Is Us in the new episode, titled "Sorry." And it seems Kate's boyfriend is going to stick around — for better or for worse.
"This is a real arc for teen Kate," Aptaker told EW. "It's not a quick in and out."
Aptaker also revealed that Kate and Marc's storyline will not wrap for some time. And the This Is Us team is currently writing the "intense" climax.
"We're actually writing the climax of that story right now and it's definitely an intense episode," the producer said. "There are some really intense scenes. Yeah, it's a lot."
'This Is Us' producers Elizabeth Berger and Isaac Aptaker warn fans about the repercussions of Kate's relationship with her boyfriend, Marc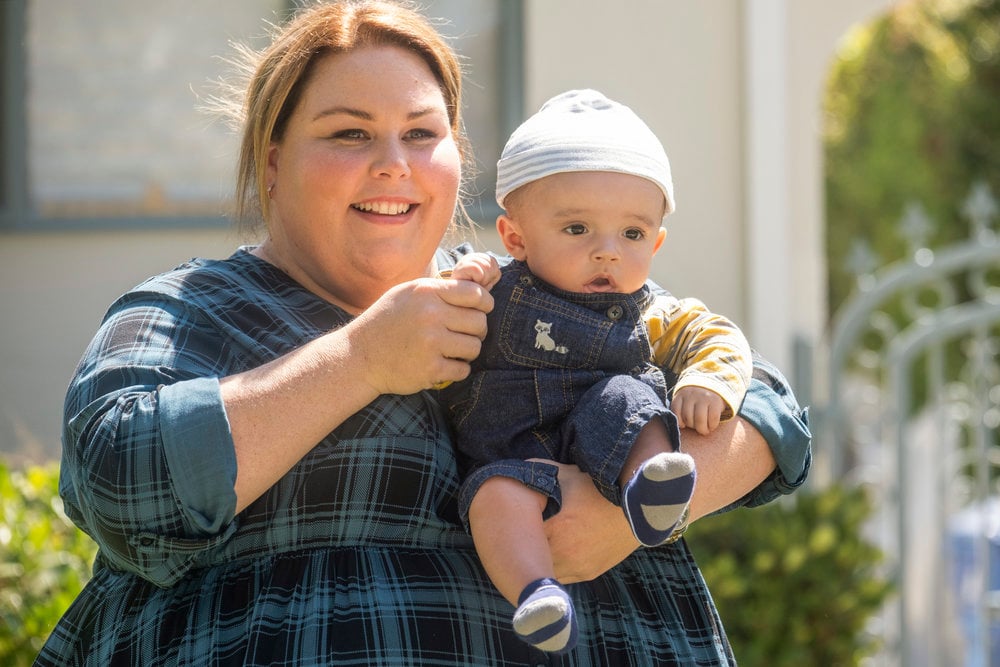 So how exactly will Marc impact Kate in This Is Us? Given that Berger and Aptaker are planning the arc's climax, they understand how each step will affect Kate's future. And while adult Kate may be fine in the present day, the producers confirm there are still serious longterm repercussions.
"Kate is now 39 years old and a highly functioning woman, so she got out of the relationship somewhat unscathed in the long run," Berger told EW. "But I think it was definitely a formative relationship and it was a relationship that left serious emotional wounds."
Aptaker then revealed the relationship between Kate and Marc will become toxic. And the outcome will stay with Kate forever.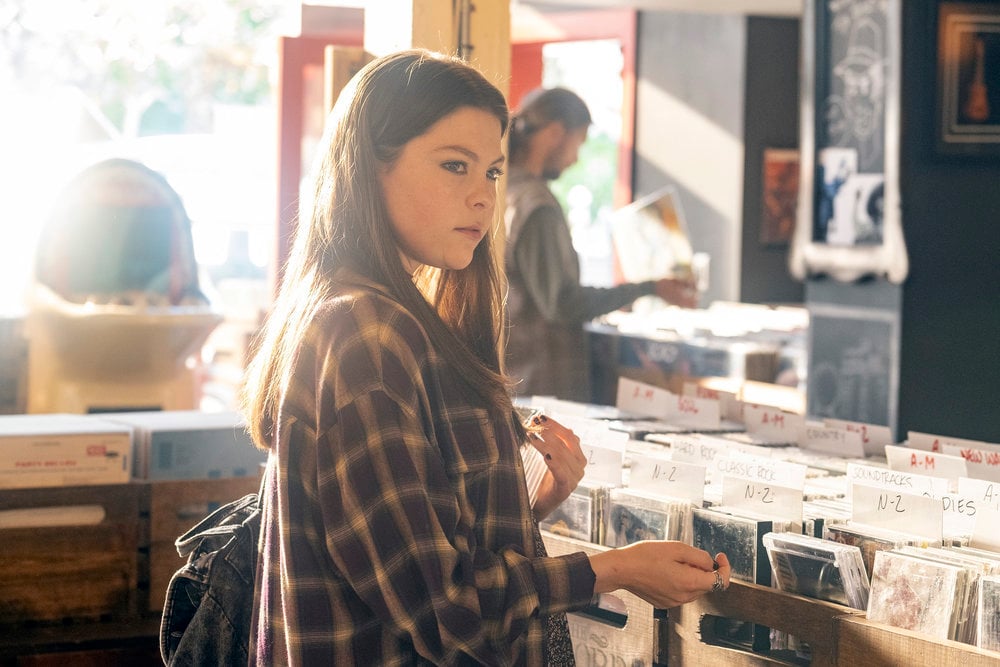 "It definitely goes to an unhealthy place that's going to make a real impact on Kate and stay with her over the years," Aptaker said. "I don't want to say much more than that because I want people to experience it."
Meanwhile, the producers praised Abrams' portrayal of Marc on This Is Us. And basically, Aptaker admitted the character's charming yet controlling personality is very much intentional.
"Someone who just shows up like that is a little bit controlling and impulsive. And there's a charm and a darkness that he's doing simultaneously," Aptaker said of Abrams. "He came in on day one and just nailed the characterization of this guy. So once people see the whole thing, when they look back it will all feel very… of a piece."
Check out Showbiz Cheat Sheet on Facebook!