'This Is Us': Did Kevin and Cassidy Just Confirm This Major Season 4 Theory? Jennifer Morrison Hints at What's Coming Next
Wondering what will happen with Kevin and Cassidy after they kissed and hooked up on 'This Is Us'? Here's what Jennifer Morrison has to say.
This Is Us fans have been buzzing about the friendship blossoming between Kevin (Justin Hartley) and Cassidy (Jennifer Morrison) ever since she was first introduced in the season 4 premiere. But, of course, as with any onscreen pair, many fans speculated Kevin and Cassidy would get together eventually. And now, it looks like the NBC drama just got a little more complicated.
[Spoilers for This Is Us Season 4 ahead!]
What happened between Kevin and Cassidy on 'This Is Us'?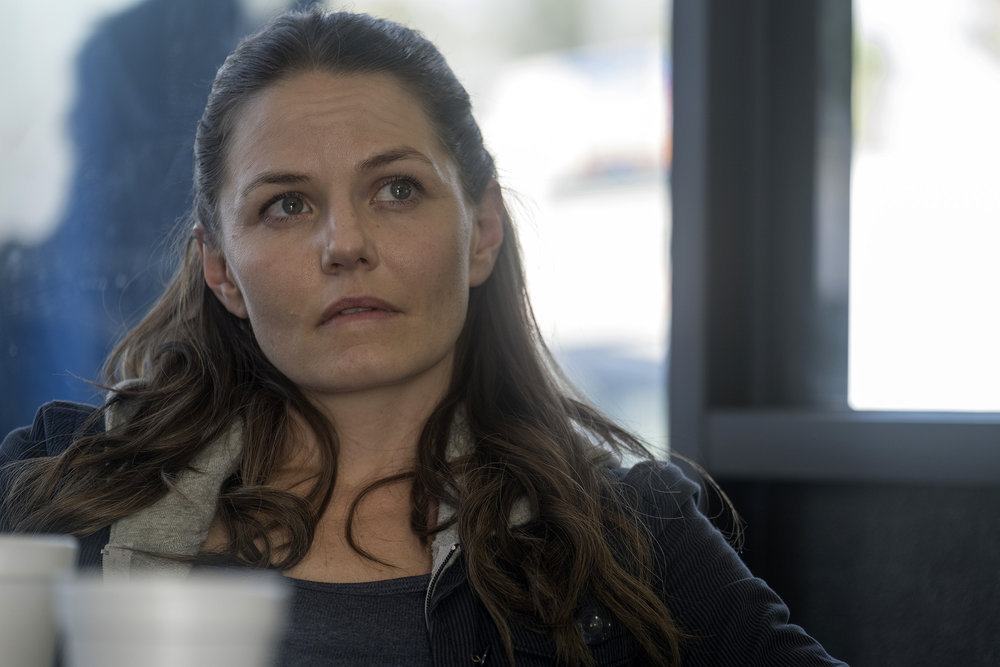 On the Oct. 29 episode, titled "The Club," Cassidy gets in an argument with her husband, Ryan (Nick Wechsler). She then stops by Kevin's trailer and impulsively kisses him. However, she quickly realizes the situation, apologizes, and tries to leave.
And just when This Is Us fans think it's over between Kevin and Cassidy, we find out it's not. The next time fans see Kevin, he briefly talks to Nicky (Griffin Dunne). But, when Kevin goes back to his room, viewers see Cassidy in his bed beneath the covers. So to confirm, Cassidy and Kevin hooked up.
'This Is Us' fans react to the hookup
When Morrison signed on for This Is Us Season 4, most fans seemed to believe her character would become Kevin's love interest — and then some. For those of you who may not remember, Kevin had a son in the season 3 finale flash-forward. And although some fans are still hoping the mother of Kevin's child is Sophie (Alexandra Breckenridge), others think the woman in question might be Cassidy.
"Kevin's baby mama maybe?" a Reddit fan predicted of Morrison's character prior to the season 4 premiere. "But I'm not sure they'd introduce her this quickly."
Following the episode, a few viewers wondered if the fan theory will actually play onscreen. "Well I don't know if Kevin and Cassidy will end up together," a Twitter user shared. "But I [definitely] think she'll have his baby."
But, for the most part, fans were torn and couldn't decide whether or not they liked Kevin and Cassidy sleeping together. "I did not want Cassidy and Kevin to end up together," a fan explained on Reddit. "Ugh. I wanna see him in a regular friendship and nothing more."
Another fan wrote, "I really want Cassidy to get her marriage back but also really think she could be good for Kevin?"
Nevertheless, it's clear this storyline is going to be complicated. "Kevin and Cassidy have chemistry, and they could be good together," a Reddit user noted. "Which is why them doing this NOW, newly sober and Cassidy having a rocky relationship with her literal husband, is such a bad idea. Because there's no way someone doesn't get hurt in this scenario."
What Jennifer Morrison says about Kevin and Cassidy's future on 'This Is Us'
Once "The Club" wrapped on NBC, Entertainment Weekly dropped an interview with Morrison to give her thoughts on what's happening with Cassidy and Kevin as season 4 continues.
"She's just been so deeply hurt, finding out that her husband is so disappointed in her and he really does feel like they're not going to make things work," Morrison explained. "She knows her temper got provoked and she knows she wasn't her best self in that conversation. She feels like she really is losing everything in this unbelievable low."
The actress then explained why Cassidy decided to kiss Kevin so suddenly.
"Instead of making her feel worse about it or not knowing what to say, he knows exactly what she needs to hear," she said. "I don't know if she's ever had a moment like that in her life. So when someone guesses the exact thing to say in a moment like that, it changes you."
However, Morrison also reminded fans that her character was previously "skeptical" of Kevin. And those feelings don't just go away.
"This was a guy she was so skeptical of at first and kind of made fun of –she had a pointed perspective of how odd his life was compared to someone else — yet she feels so at ease with him and so at home with him," the actress revealed. "So that I think is going to be so complicated."
Nevertheless, it seems Morrison is aware of all the rumors surrounding Cassidy and Kevin — namely speculation over her character being the mother of Kevin's child. But, she was ultimately unable to confirm or deny any details.
"I think people are going to make a lot of different assumptions about the future based on this episode," she teased. "I can't say if these assumptions are right or wrong but I think there are going to be a lot of assumptions flying around."
So it appears This Is Us fans will have to hold on a little longer to find out what's going to happen between Kevin and Cassidy. But, if there's anything we know about the NBC series, it's that this is going to be very complicated. Now, buckle up — this is going to be one bumpy ride.
Check out Showbiz Cheat Sheet on Facebook!