'This Is Us': Lyric Ross Reveals the Most Stressful Thing About Playing Deja On the Show
We wrote about the promising young actor Lyric Ross earlier this year and how she's changed the dynamic of This is Us thanks to her acting talent. What looks easy, though, sometimes isn't for many actors who make it look like they're merely portraying themselves.
Lyric Ross has the unique ability to make her character (Deja) believable, something she probably learned by studying other people who've been adopted. As challenging as that's been, she reportedly does have one major acting hurdle she has trouble mastering.
When you find out what it is, you might think back to other actors who've had to do the same thing in emotional scenes. It's a technique some can do on cue without incident and others can't.
Ross says she can't cry on command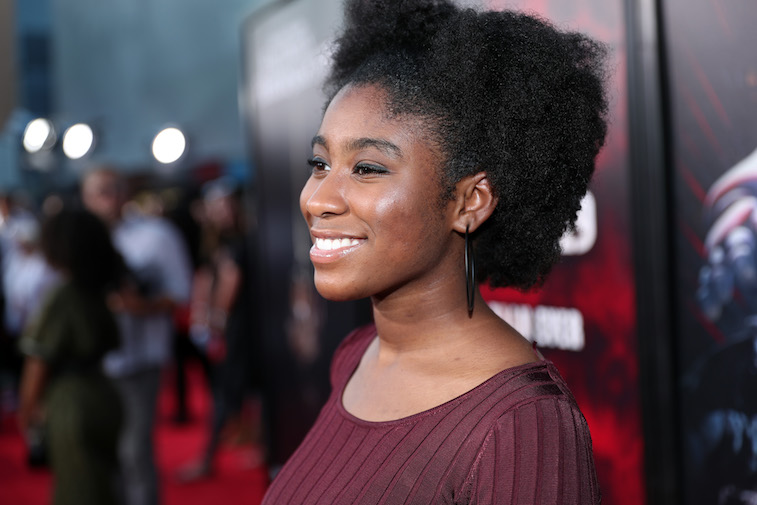 According to an interview with Ross in Good Housekeeping last March, she says her biggest acting weakness is not being able to cry when it's called for in a scene. This is an interesting thing for her to mention because crying is already one of the most studied techniques in acting.
Some child actors from decades ago were able to cry on cue with ease, while others had more trouble. Despite Ross's supreme acting abilities, she says the role of Deja has been stressful, hence why it was so hard to let the tears flow. Trying to do this next to Sterling K. Brown (who can turn on the tears in an instant) was also a bit intimidating.
At least Ross says she relies on the mentoring of Brown and Susan Kelechi Watson to help her through her scenes. There really isn't any better acting education than to learn while doing around thespians who've mastered the craft.
We still think Ross was Emmy worthy thanks to one This is Us episode wrapped entirely around her character last season. Perhaps the producers won't ask her to shed tears again, though, due to multiple takes to make it happen naturally.
What makes actors be able to shed tears so easily and others not?
Actors being able to instantly cry takes a lot of mental preparation. In many cases, the actor thinks of something sad to make the waterworks start. We've seen a lot of ways directors manipulate actors to help make them cry as well, one of the most famous of which is Steven Spielberg making Henry Thomas cry on cue during his E.T. audition.
Thomas was one of those actors who could use a specific cry method without giving too much in a scene. As Ross explained, her TiU scene was very similar in only allowing a certain amount of tears to flow as the scene progressed. Clearly, that would throw most other child actors for a loop on approach.
She still mastered it, but the question still remains what makes actors be able to cry so easily and others not?
Tapping into real life is what Ross apparently did, in part due to the stress of trying to bring something compelling to her role as Deja. It gives some new thought about what crying really means in a movie/TV show and whether it's real tears about something closely related.
Child actors might be able to cry more easily than adults
Nobody can say child actors have had it easy in the history of the movie/TV industry. All the horror stories are still painful to hear about all these years later. While things are better for many younger actors now, it doesn't mean they aren't going through much of the same issues as their characters.
Based on Ross's interview, we see playing Deja has become a major life stress on its own, something you could say is more than a bit meta.
Carrying Deja with her forever might become her own future source of finding the tears when the time comes Ross inevitably plays a lead in an emotional movie.