'This Is Us': Lyric Ross Teases More Backstory on Deja in Upcoming Episodes
NBC's critically acclaimed series This Is Us is famous for giving us both flashbacks and flashforwards of each character. With each new episode this season, we are delving into the lives of more than just the Pearson Big Three. We do love to find out more backstory about Kate (Chrissy Metz), Randall (Sterling K. Brown), and Kevin (Justin Hartley).
However, we were excited to see the flashbacks turn to Randall and Beth's (Susan Kelechi Watson) adopted daughter, Deja (Lyric Ross), in the last episode. In an interview, Ross teased more of what is to come for Deja and her boyfriend, Malik (Asante Blackk). Let's take a look at what she said.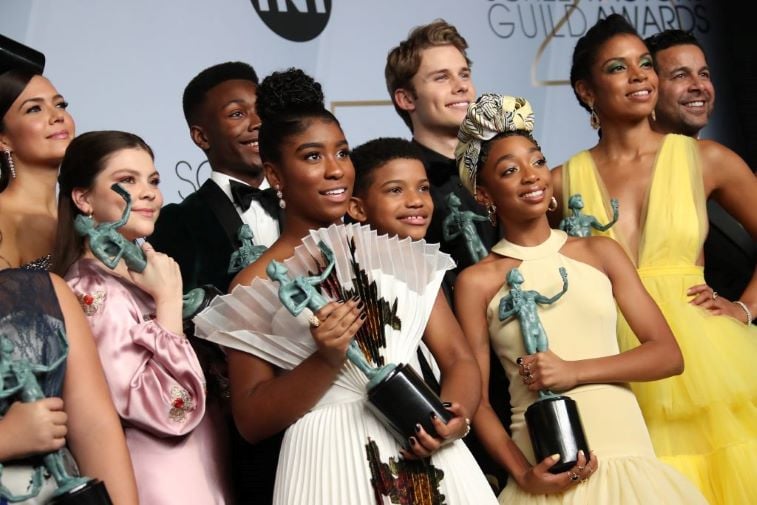 'This Is Us' star, Lyric Ross, teases Deja's upcoming storyline
Ross was initially surprised that Deja was getting a love interest this season, but she loves working with Asante Blackk, who plays her boyfriend, Malik. We will see more of the budding romance and how it affects the family.
"Randall is the type that will break down when it comes to his children or his family. So I'm pretty sure it's going to hit Randall harder," Ross told Popsugar.
The 16-year-old actress also teased that we will find out more about Deja's past. "There's so much that you guys don't know, and it's crazy because it almost seems like we touched on everything that Deja has been through," Ross said.
"But [there's] so much more that goes through her head, and that goes through the family's head when it comes to her. We're definitely going to see a lot more in detail," Ross teased.
We can't wait to find out more about what happened to this teen that brought her into the Pearson household.
What do we know so far about Deja's past? 
Deja's great-grandmother primarily raised her since her mother was just 16 when Deja was born. When she was just five-years-old, her great grandmother died from a heart attack as they were bringing in groceries. 
After the death of her grandmother, Deja's mother tried to raise her. Shauna Andrews (Joy Brunson) lived in the ghetto and struggled to be a mom. Deja ended up cooking, doing laundry, and taking care of her mother.
She entered the foster care system after she went to the emergency room for a brutal cut she suffered after attempting to make her mother a birthday dinner.
While in foster care, she suffered from abuse and neglect. She was unable to go back to her mother because Shauna was arrested for having an unlicensed gun in her possession.
Malik stirs up memories of Deja's past
In the episode, "Dinner and a date," we caught glimpses of Deja with her mother and great grandmother in Philadelphia.
Malik took Deja to several places in Philadelphia that helped her to jog memories from her past. Luckily, they were happy memories. She remembered seeing boathouse row as well as having Rita's ice with her great grandmother.
Could the relationship with Malik be the thing that triggers more memories of Deja's past? It's plausible since he already brought up happy memories, that sad ones are to come. Show creator Dan Fogelman plans to bring Malik's baby mama into the show. The entry of Malik's ex could stir up feelings for Deja that we have not yet seen. 
You can find out more about Deja on This Is Us Tuesday nights at 9 p.m. on NBC.