'This Is Us': Miguel's Dad Joke Falls Flat Among Fans
Miguel isn't winning any popularity contests on This Is Us. The man tries, but compared to patriarch, Jack Pearson (Milo Ventimiglia), it's an uphill battle. The latest episode showed Miguel (Jon Huertas) doing something that caused a riot among devoted fans.
Jon Huertas says fans should 'love Miguel'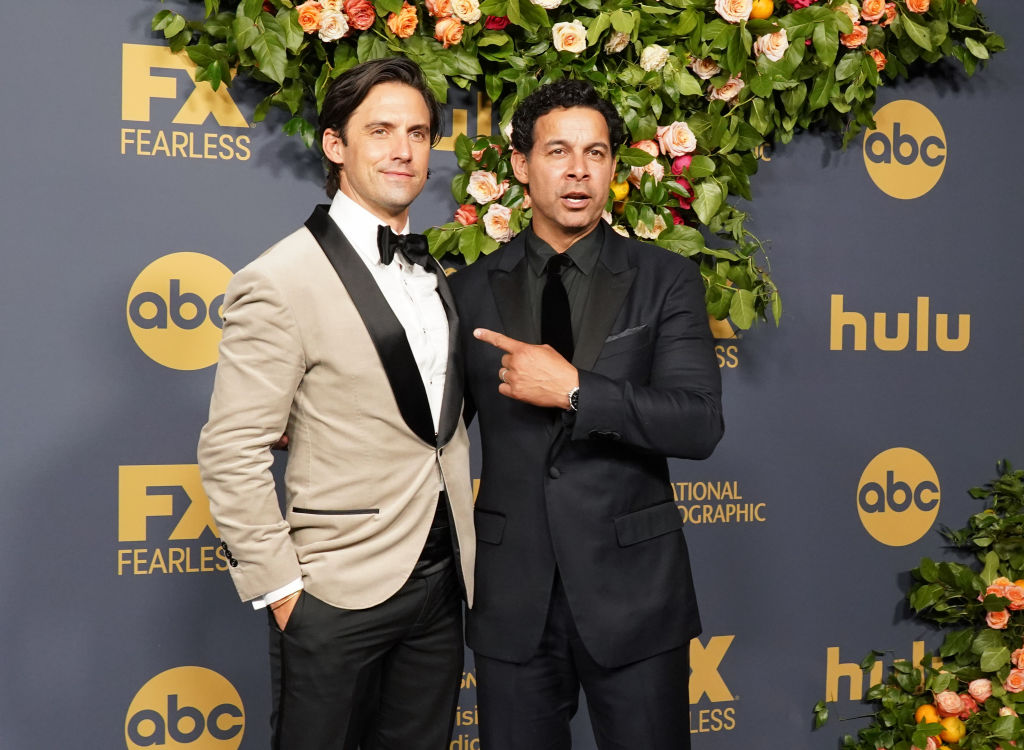 Season 4 marks the addition of new cast members to the This Is Us family. It might also be the beginning of the "you will love Miguel" campaign. The character comforted Rebecca (Mandy Moore) after Jack's death, but that's the part that doesn't sit well with This Is Us fans who are still grieving.
Huertas spoke with Good Housekeeping in March ahead of the season 3 finale, giving a little insight as to why fans should give him the chance he deserves.
"Miguel has always been super protective of Jack. Miguel would say things to him like, 'You need to go home to your wife.' I think that's what audience members are starting to see. That was his real intention," Jon said. "[But] one mis-said word, and you take everyone all the way back to the beginning."
Huertas also explained how much goes into becoming Miguel both from an acting standpoint and — because he's seen at Rebecca's side in the later years — physically. Huertas confessed he struggled to portray the older version of Miguel and wanted to give a realistic performance whether you love him or hate him.
"We see people do caricatures of older people, and they sometimes change their voice. They put a little crackle in it, shake in the voice. But not every older person has that," he said. "The most challenging thing is making the character feel older but believable. So, it's really slowing down everything."
Huertas revealed the thing he loves most about working on This Is Us is the chance to tell Miguel's story "even if fans don't immediately embrace him.
"Miguel is important because he proves that sometimes you find love in an unexpected place," Jon added. "[He forces us to] think about living in the grey, and not in the black and white."
Why Miguel receives the most criticism among the 'This Is Us' community
Huertas knows how difficult it'll be to win over hardcore Jack fans. Season 3 aired an episode where Miguel didn't appear at all and fans still Tweeted about how much disdain they have for the character.
The thought of rooting for Miguel (or Miguel and Rebecca) may not sit well, but Huertas believes fans will hop on board with time — particularly in season 4.
"One of the things the writers and I agreed on, is that you can't let Miguel's story get in the way of dealing with Jack's story and the recovery from Jack's death," Jon said in the same Good Housekeeping interview. "It's not just the family recovering from Jack's death, it's also the audience."
That said, Huertas longs for the day "the Big 3" recognize Miguel as the steadfast presence he's been to them, and Rebecca.
"I'd love to see Randall, Kate, and Kevin say 'Oh my god, Miguel was there from the time we can remember.' I'd love to have that kind of scene between the three kids, where they apologize for being little punks in his and Rebecca's marriage."
He touched on the fact that This Is Us writers don't let audience reactions interfere with their storytelling, which means fans can love or hate Miguel and it won't change what happens. "Our writers trust that they know how to tell the story and when 'the moment' will be right."
How 'This Is Us' fans reacted to Miguel's dad joke
Episode two of season 4 took the Pearsons back to the Greenview pool in the flashback sequences while present-day struggles revolved around Kate and Toby's newborn son, Jack, who's just been diagnosed to be visually impaired.
When all are gathered to assess home hazards for Jack, Madison tallied "53 sharp corners and four electric chords." Without missing a beat, Miguel sang "and two turtle doves," in reference to the "Twelve Days of Christmas" carol. The room filled with silence, but the internet buzzed all night long.
That's all it took for loyal fans to chime in on Twitter at the dad joke gone wrong. Some told him to "go away," while others used GIFs to express their annoyance. One even said "No matter how good of a man Miguel may be, I'm never gonna like him. I don't even have to explain why!"
It's clear Miguel is in for the fight of his life if he's ever to get Jack fans on his side. Luckily, season 4 just began. Maybe this is the year for #TeamMiguel to come alive — or at least #TeamJackandMiguel.