'This Is Us': Milo Ventimiglia Dishes About Whether Men Like Jack Pearson Exist in Real Life
Many This Is Us fans have probably fantasized about finding a real-life Jack Pearson. And, fortunately for them, Milo Ventimiglia, who plays Jack Pearson on the popular NBC series, truly believes a man like Jack can be found in real life. 
Read on to find out exactly what it means to be a Jack Pearson type of guy, plus how Ventimiglia encourages guys everywhere to step up and be more like his character.
Jack Pearson loves Rebecca at her worst
The Jack Pearson we all know and love on This Is Us is a great father, an amazing dad, and an all-around wonderful guy to be around. He makes us love him more and more as we get to know him.
The love story between Jack and Rebecca is incredibly romantic. Don't we all need a man who is going to say something like Jack Pearson when he is missing us?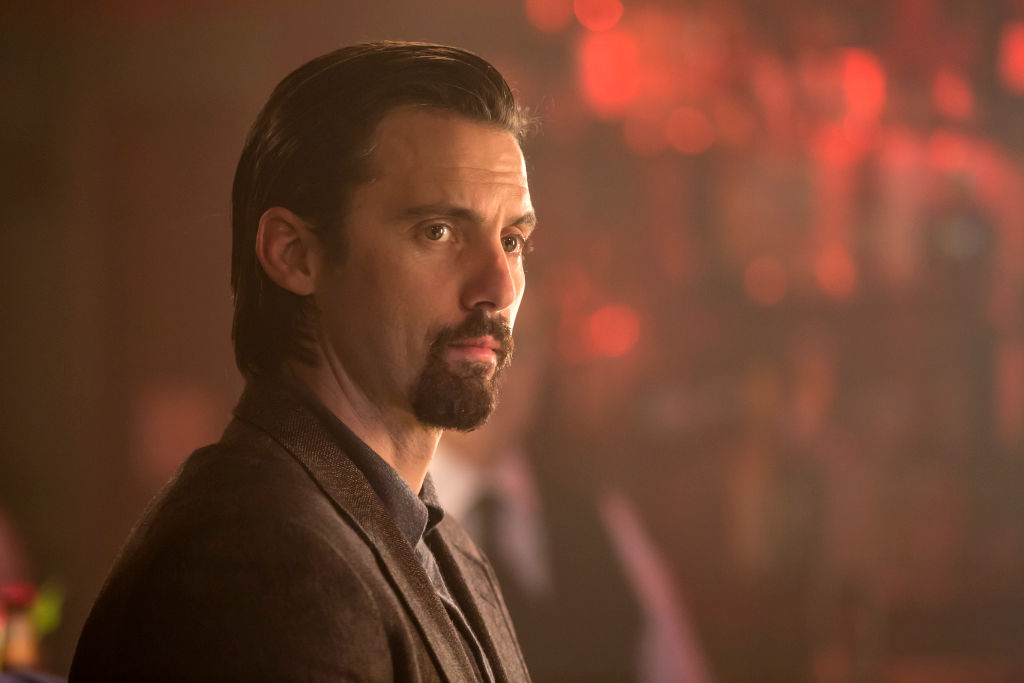 "I just keep thinking about my wife and how I just want to get home to her, hang out with her, make sure she's okay. Which is crazy, because she's at her absolute worst right now. I mean, like, Exorcist level bad. But I still don't want to escape her. Or my future vomiting, crap-riddled kids. I just, I want more time with them. I want to freeze time with them, so that I can get a little bit more." 
Rebecca is having a rough time in her life; but instead of turning away from her, Jack loves her even more. He wants to be with her even more, and we love this quality so much. Part of being a Jack Pearson is loving your significant other through the bad times as well as the good.
Jack Pearson's character puts pressure on men to stick to what marriage really means
Ventimiglia feels as though characters like Pearson put pressure on men off-screen, but in a good way. It sets a standard for men to live up to. 
Us women hope that we will find a man who will stick to Pearson's code of marriage, "You find your soul mate, you get married, you stay together until you die. Period." Yes, that is exactly what we want, too, Jack Pearson. You are speaking right to us.
Isn't marriage supposed to be "until death do us part?" That is typically part of the marriage vows two people say to each other when they get married. Many couples no longer stick to that age-old phrase, but Jack feels we need to and Ventimiglia agrees with his character.
"Yeah, there is a pressure and a responsibility, but I also feel like those guys are kind of borrowed from me and men that I admire. So the expectation is very high. I'm not without my mistakes as a person, as a man, but I'm also trying to represent the good guys that are out there," Ventimiglia told New York Times.
Ventimiglia feels that people are allowed to make mistakes, but that they should all keep trying. He voiced to the New York Times that it is a good thing to have high expectations. He certainly agrees with his character on this one.
Ventimiglia calls for the men out there to raise the bar
Ventimiglia has had plenty of fans and critics tell him that men like Pearson do not exist. He also has had fans telling him that they have found their very own Pearson. It really depends on who you talk to, but Ventimiglia feels it's possible.
He told the New York Times, "I have a lot of people saying to me, 'I'm married to the real Jack Pearson' or 'I want to find a Jack Pearson.' And I think that raising of the bar is a very good thing — because we're looking for men to be better and we're looking for our partners to be better and that's just something we need right now."
The bottom line is, if you are looking for your Jack Pearson, don't give up. He's out there, somewhere. In the meantime, catch more of Milo Ventimiglia portraying stellar husband and family man, Jack Pearson this fall. This Is Us returns Tuesday, September 24 on NBC.