'This Is Us': Milo Ventimiglia Reveals He Cries Every Time He Watches This Episode
This Is Us hit the air in 2016 and became an immediate sensation, grabbing viewers with its dramatic plot lines, complex narrative that weaves in and out of different timelines, and stunning ability to pull on the heartstrings.
Apparently, even the stars of the show themselves are not immune to the powerful emotional impacts of the series. Milo Ventimiglia, who plays Jack on the show, recently revealed the episode that makes him cry every time he watches it. It's probably not the one you expect!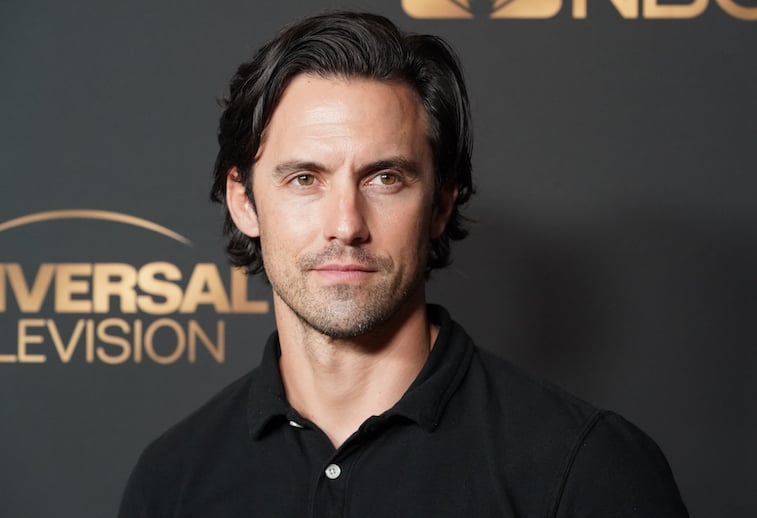 Upcoming Season 4 has fans playing a guessing game
The show is entering its fourth season, which will air in September. The show was renewed for three seasons, which means the sixth season will likely be the last one.
That means the show left off at its midpoint, and fans are wondering what Season 4 will do to set the tone for the second half the series.
The actors have been teasing some big twists and surprises, so everyone is anxiously anticipating just what the new season has in store as well as where the ultimate finale will take the characters so many viewers have grown to love.
Some of the teasers are clearly meant to get fans interested, but when Ventimiglia started talking about his knowledge of the finale, he seemed genuinely unable to express it without giving too much away.
"The world expands," he cryptically explained. He did promise that the ending would be "really, truly beautiful."
Ventimiglia has been making media appearances
As is typical in the industry, Ventimiglia has been making the media rounds in order to promote the new season of the show. One such appearance was on Andy Cohen's Watch What Happens Live. Ventimiglia appears alongside actress Rebecca Romijn to play a game called Cry or Lie.
The premise of the game is that the actors have to deliver with utmost sincerity and seriousness a statement about something that makes them cry. Cohen then has to guess whether they are being honest ("cry") or are trying to trick him ("lie").
Romijn starts the game off by saying that she always cries when she reads Of Mice and Men. Cohen correctly guesses she is telling the truth, and Ventimiglia quips that the book makes him cry, too.
Other statements include Ventimiglia's claim that he cries when he makes his grandmother's recipe (a lie), Romijn's claim she cried when her twins were born (another lie), and Ventimiglia's statement that watching Steel Magnolias always makes him teary-eyed (the truth).
What episode of 'This is Us' makes Ventimiglia cry?
For his final turn, Ventimiglia makes a claim about an episode of This is Us, saying that he cries every time he watches it no matter how many times he has seen it.
There are plenty of tear-jerking moments from the series that he could be talking about (spoilers ahead). Was it Jack doing push-ups with his son on his back to literally demonstrate he would always hold him up? Was it Randall imagining a meeting between Jack and William that would never actually happen?
Was it, as many might guess, the horrifying scene where Jack meets his own untimely end?
It was none of those. In fact, the episode that makes Ventimiglia tear up every single time is the very first one.
He admits that he can't watch the pilot with a dry eye. Maybe it's because he sees the beginning knowing all of the ups and downs this family will face, including his own twisting plotline. Maybe he's simply drawn into the emotional pull of the characters as they look to their future and we learn about the connections that span time.
Whatever the case, the pilot always gets to him.