'This Is Us': Milo Ventimiglia Reveals the 1 Man Who Reminds Him of Jack Pearson (Spoiler Alert: It's Not Himself)
In 2016, Milo Ventimiglia cemented himself into TV dad history. His character, Jack Pearson, on the hit show, This Is Us, makes fans cry week after week and he's not even a little bit sorry about it. Turns out, there's one person Ventimiglia pulls his inspiration from when onset. You might want to grab the tissues because his answer is the most Jack Pearson thing you'll hear over the next three seasons.
Jack Pearson is the dad of all dads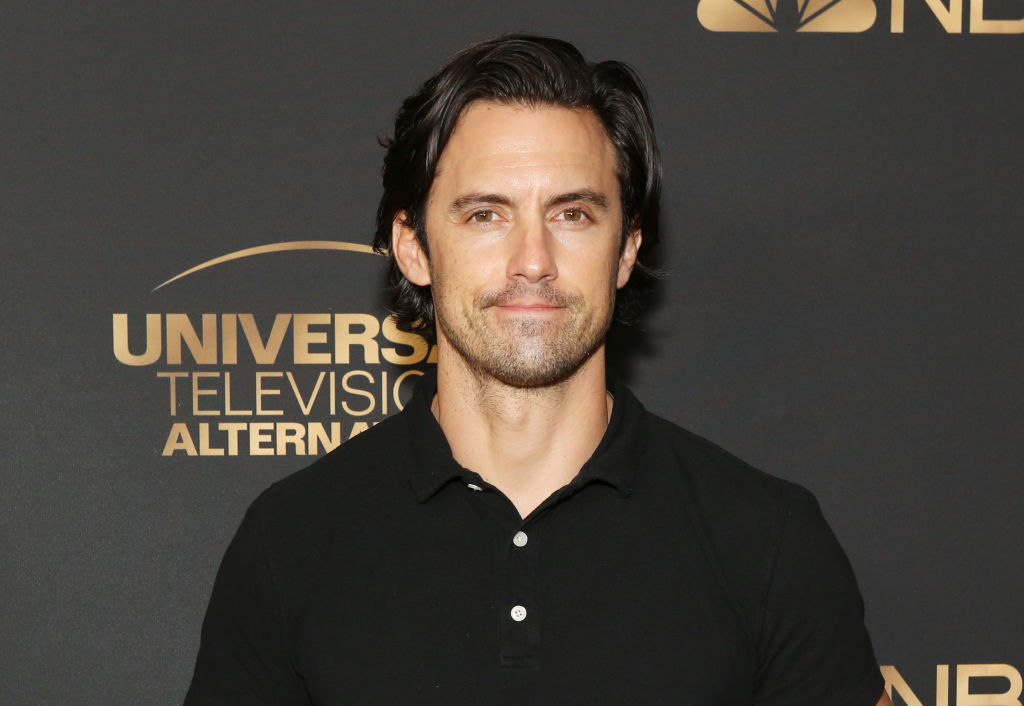 We'd be hard-pressed to find a reason why Jack Pearson isn't (arguably) one of the greatest TV fathers of all time. As the patriarch on a show that weaves through different timelines in the lives of multiple generations of the Pearson family, Jack is the glue that holds them together.
This is true long after Jack's tragic death. It had been teased from nearly the very beginning of the series that he would not always be with his loved ones, but his essence is the very thing that keeps his three children, their children, and his wife, together for decades to come.
Ventimiglia is mistaken for his fictional counterpart often. Mostly, viewers want to know if men like Jack exist in real life. His answer is yes.
"I think it means that the world, or the community of people who are watching This Is Us, are asking questions like 'where are the good guys?'" Ventimiglia previously told Good Housekeeping.
"I mean, they are out there. I know right now is a time where there is a lot of bad happening and a lot of poor display, and I think things are turning around. But to me, it kind of feels like a call to arms a bit.
He continued, "It's like, 'Hey, hey, guys, do better.' Let's be better men. Let's be better human beings. Let's just be better as a whole. And they are out there — good people, men, and women are all out there."
Here's who inspires Ventimiglia's portrayal of Jack Pearson
Turns out, Ventimiglia's inspiration for the beloved This Is Us character comes from a very real man: his father, Peter.
"I saw my mom and dad with a great, great healthy marriage," Ventimiglia told Chicago Tribune.
"I think I would absolutely love to have that, have a family, have a wife, have a partner. You think about who is that one person that you're going to be with that you can just walk shoulder-to-shoulder with in life, support, and they support you, you know," he added.
One thing Ventimiglia learned from Papa Peter to infuse into stoic Jack, might surprise you.
"I didn't see my father cry until I was maybe 21 years old when his father passed away," Ventimiglia said. "And I thought to myself, 'Wow I've never seen my dad cry, until then. Why is that?' And I started breaking that apart and thinking, 'I believe that my father was trying to give me strength as a young man moving forward in life.'"
His father's influence on his life goes far beyond what he puts into Jack on the show. However, during a Q&A at Paley Fest, when a fan commented on the very high bar Jack Pearson set for men everywhere, then asked where the inspiration came from, Ventimiglia pointed into the audience where Papa Peter and mom, Carol, sat.
He explained that when he and creator, Dan Fogelman, spoke about Jack, the very essence of him came from loving his wife and his kids.
"Really, it's as simple as that," Ventimiglia said. "And I saw that from my own father. And there's not a moment in my life where I don't think about how he raised us, my sisters and I, just as a man. So my dad [inspired Jack]."
Peter and Carol Ventimiglia are the real Jack and Rebecca
While Jack and Rebecca Pearson are 100 percent fiction, the similarities between them and what Ventimiglia says of his parents sounds familiar.
The happy couple attended the Emmy's with their son to which Ventimiglia explained
"They've declined the invite two years in a row, so this is the year they said they wanted to be here."
Jimmy Kimmel previously teased Carol and Papa Peter, prompting them to go.
"It was the right time, the right year, they've been excited and they've always been supportive of me, so to show them what this show is I think, and experience," Ventimiglia said.
His parents said they are "very proud" of his work.
"I can't look at them too much, I'll start crying," Ventimiglia added. "I think it's something that we need to be more aware of, with everything kind of separating as human beings, we need to give examples of coming together and showing love. It is such a strength to be able to show love and in many different ways."
OK, we're not crying, you're crying. It's clear to see why Peter (and Carol) Ventimiglia had such a profound effect. On behalf of Jack Pearson fans everywhere, we thank you.