'This Is Us': Milo Ventimiglia Reveals What Jack Would Think of Rebecca and Miguel
Fans of This Is Us fell in love with Jack (Milo Ventimiglia) and Rebecca (Mandy Moore) as a couple and when tragedy struck, viewers were left devastated. Rebecca eventually ended up with Jack's best friend, Miguel (Jon Huertas), something that has taken fans a bit to get on board with. How could any relationship be as special as Jack and Rebecca's? Ventimiglia weighed in with what he believes Jack would think about Rebecca and Miguel getting together.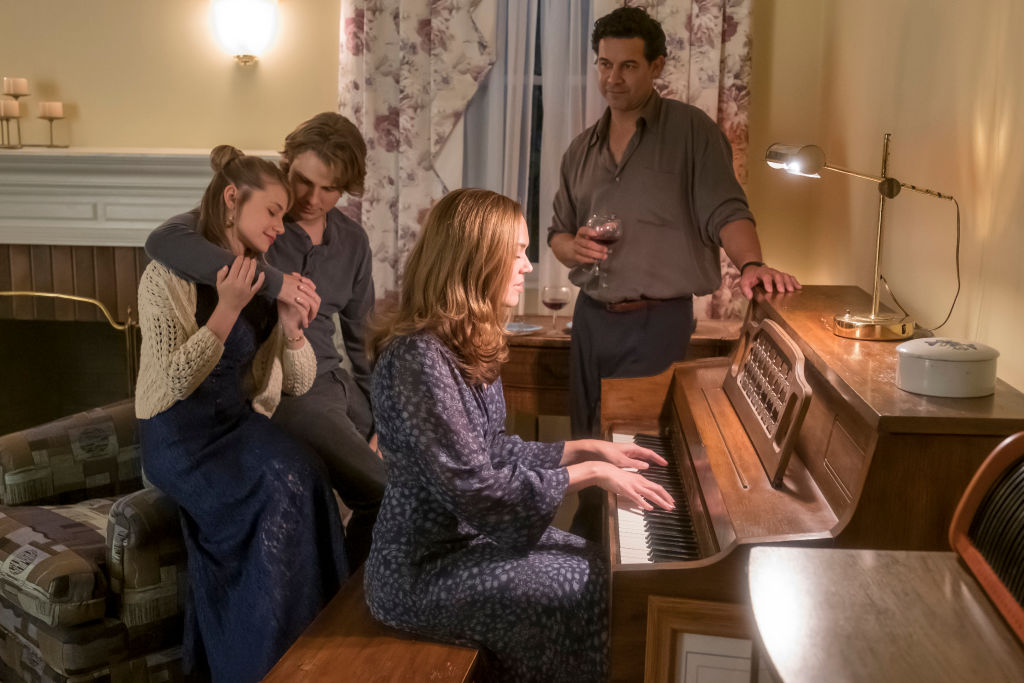 He's not Jack, but Miguel is a good guy
As fans have seen Jack and Rebecca's story unfold on This Is Us, they've seen their highs and lows. Viewers have gone all-in on the two being soulmates, so Jack's death was heartbreaking. Rebecca eventually reconnected with Miguel and that set them on a course to getting married.
In the final scene of episode 6 of season 2, viewers saw Rebecca receiving a Facebook message from Miguel in 2008, who reached out to catch up after eight years. Moore told EW at the time: "I had my own thought in my mind about when they sort of found each other, but I was clearly as surprised as the audience was to read that at the end of this episode… And I feel like it opened up a whole new line of questioning. The more important thing is it was a bit of redemption for him, because he's so universally — I don't want to say 'reviled' [Laughs] — but people have very strong opinions about Miguel."
He's not Jack, but Miguel has proven he's a caring and loyal friend and those qualities no doubt are part of his marriage to Rebecca. There's still more of their relationship to unfold, something that fans of the series are looking forward to.
What would Jack think of Rebecca and Miguel?
While fans definitely have their thoughts about Rebecca and Miguel, it's interesting to get Ventimiglia's perspective from playing Jack, as he shared his thoughts with TV Insider on the NBC & Vanity Fair red carpet in November.
When asked, "How would Jack feel about Rebecca moving not 'on,' but moving forward with Miguel," Ventimiglia shared: "I think Jack would be perfectly happy about that. Jack loves his wife."
He added, "Her being supported by someone else he loves, his best friend, wouldn't upset Jack or bother him at all."
There you have it.
Fans weighed in with their opinions
Naturally, fans of the series have plenty of opinions on the topic of Rebecca and Miguel, with many believing that Jack would be understanding of their relationship. Among the many opinions about the matter on Reddit, one fan noted: "Jack would want Rebecca to be happy, even if it means being with his best friend. He always sacrifices his feelings for the people he loves. He's a true angel."
Others noted: "Miguel is the one guy he would trust to take care of his wife and kids" and "I think he would be happy. He did ask Miguel that if anything happened to him to make sure Miguel took care of his family."