'This Is Us': Sterling K. Brown Teases Randall and Kevin's Fight and It Will Break You
The This Is Us team knows how to bring their audience to their knees. And the season 4 fall finale proves it. By the end of the episode, titled "So Long, Marianne," This Is Us fans were left devastated for the Pearson family, including Randall (Sterling K. Brown), Kevin (Justin Hartley), Rebecca (Mandy Moore), and Kate (Chrissy Metz).
Now, as the winter premiere approaches on Jan. 14, the NBC drama's cast and crew are finally teasing viewers about what's to come when This Is Us Season 4 returns. And quite frankly, what they have to say will break your heart in more ways than one.
The 'This Is Us' Season 4 fall finale stirs things up for Randall, Kevin, Kate, and Rebecca
In the This Is Us Season 4 fall finale, the NBC series aired a new flash-forward sequence. Overall, the scene to highlighted Rebecca's struggles with her memory and what's coming for the Big Three between now and the fifth season premiere. The future sequence is set nine months from "So Long, Marianne," making it Kevin, Kate, and Randall's 40th birthday.
Throughout the flash-forward, This Is Us hints at potential problems between Kate and Toby (Chris Sullivan). Fans also learn Kevin has a pregnant fiancee.
Meanwhile, Randall is nowhere to be seen. And when Rebecca asks when he'll be there, Kevin responds, "No, Mom. Randall's not coming. We're not speaking, remember?"
Rebecca's health might be the reason why Randall and Kevin fight in 'This Is Us'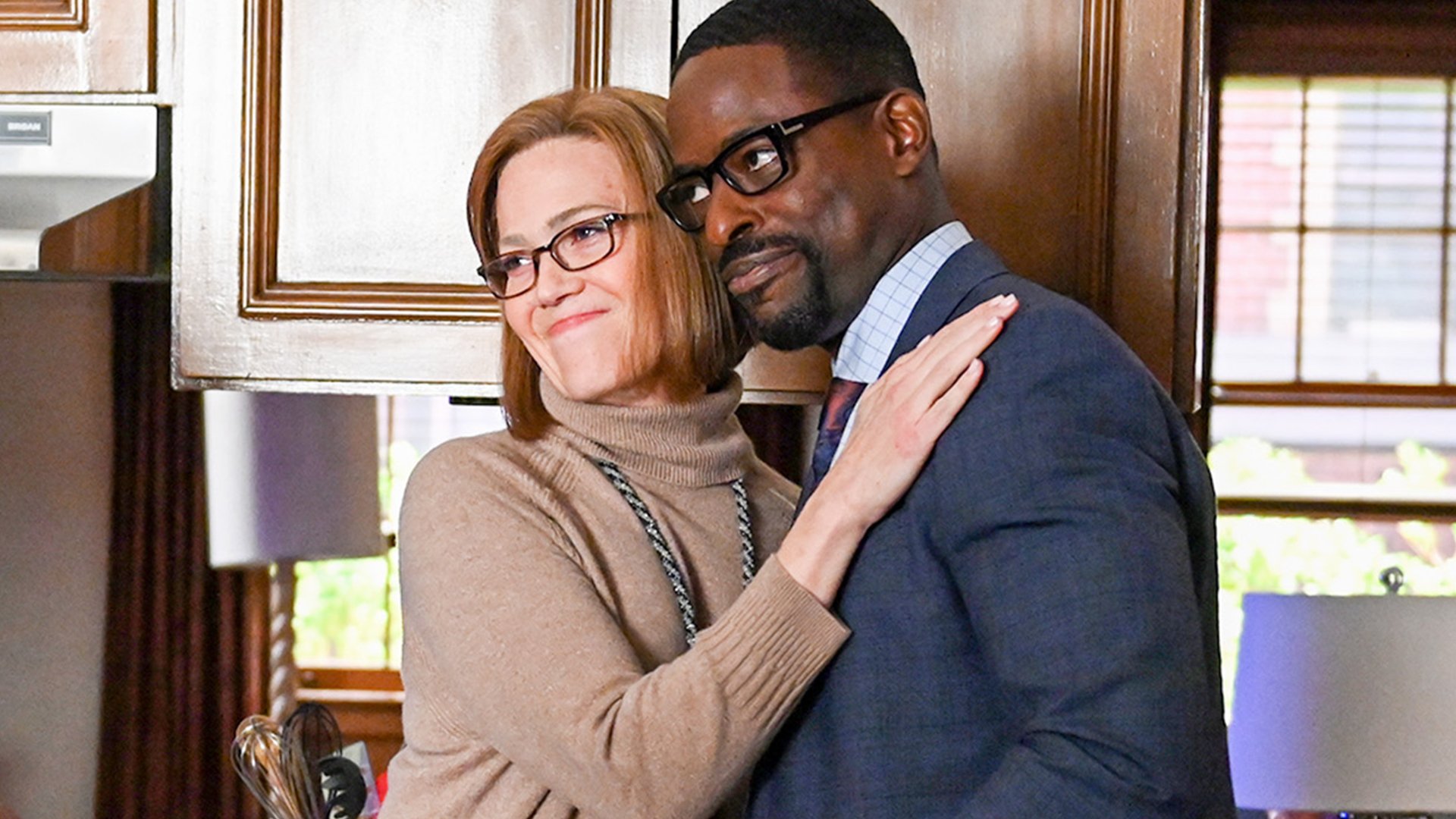 Given the massive cliffhanger in the fall finale, This Is Us fans have been dying to know why Kevin and Randall aren't speaking. Luckily, creator Dan Fogelman teased what to expect when the show returns in 2020. But it may not be exactly what you want to hear.
During an interview with People on Nov. 19, Fogelman revealed that Randall and Kevin's fight in season 4 could stem from Randall keeping Rebecca's memory loss a secret from Kevin and Kate. Or at least Fogelman noted it was "definitely a possibility of the right area."
The This Is Us creator then reminded viewers of Randall and Kevin's personalities, as they are "both alpha males competing for their mother and father's attention." He then gave a big hint at the reason why Randall and Kevin aren't speaking.
"When suddenly something is going on with the lone remaining parent with whom they both have issues — and one of them has kept a secret and there are other things coming into play — it would probably be not inconceivable that it could a cause of they're not speaking a year from now," Fogelman said.
Then when speaking with Entertainment Weekly, executive producer Isaac Aptaker echoed Fogelman's statement. But it's possible Randall's secret about Rebecca is only one of the many layers behind their argument. Aptaker said:
So many of the people that we brought in to speak to what it's like to have a parent with dementia or Alzheimer's talked about the tensions that flare up between siblings, between spouses, when it comes to that person's care. There's just so many decisions and there are never clear-cut answers. So, yes, I think that the secret could be it. There's going to be a lot of complicated decision-making down the line regarding Rebecca's treatment and care, and that all makes existing sibling rivalries rear their heads, for sure.
Sterling K. Brown teases Kevin and Randall's feud in 'This Is Us' Season 4
On Dec. 6, Entertainment Weekly spoke with Brown, who delved into how Randall and Kevin's relationship will change as This Is Us Season 4 moves forward with Rebecca's storyline. But ultimately, it seems like the rift between the two brothers will come from Randall making decisions about Rebecca on his own, rather than with Kevin and Kate.
In the interview, Brown confirmed Randall is keeping Rebecca's secret from Kevin and Kate to honor his mom. But that doesn't mean Randall wants to do it.
"He doesn't like not being able to share. But he also doesn't want to disrespect what his mother has asked him directly," Brown said. "It's a difficult position that she has placed him in."
Nevertheless, Brown revealed that Randall withholding "something from his brother, like decisions should be made together, not by himself [is hurtful]," especially when you consider the "nature of Kevin's jealousy of Randall and Rebecca's relationship."
He continued: "I think anytime Randall tries to become the forefront of the family, Kevin will have an issue in terms of like, 'Yo. Dude. You are my brother. I love you. But don't ever act as if you get a chance to steer this family in one particular direction. If anything, the three of us need to make these sorts of decisions together.' … That's going to be an interesting thing to unpack in terms of when that disconnect happens."
How will Rebecca's health affect Kevin, Kate, and Randall in 'This Is Us'?
Regardless, it also seems This Is Us fans should be concerned about Randall — who is worried about Rebecca — when the NBC drama comes back for the second half of season 4.
"He loves his mom like nobody's business," Brown told Entertainment Weekly. "And the idea of him not being at her aid as she enters into one of the more trying periods of her life is anathema."
The actor continued: "He will make himself available until he uses himself up. And that may be something that we see until he uses him up. That's what Randall does. He does too much until he can't do anything else."
Brown also confirmed there will be "discomfort" when This Is Us Season 4 returns.
"Rebecca's cognition and the state of the matriarch of this family is going to be something that's tough to watch for most people and how they come to terms with it, accept it, how they move forward with it," he said. "It's uncomfortable to watch someone that you love start to fail themselves. Their body, their brains starting to fail themselves is something tough to watch."
But, as any This Is Us fan will tell you, the Pearson family doesn't stay down for long. And it appears Brown hinted the same will go for Randall, Kevin, Rebecca, and Kate as the fourth season moves on.
"What I love is that this family never forsakes: They show up for each other, and you find a way to move forward together. That's something that most families can relate to and will find hope in, that you come together,"' Brown said. "Even when you fracture — and you may fracture for a period of time — you ultimately, at the end of the day, come back together."
Check out Showbiz Cheat Sheet on Facebook!