'This Is Us': This Rebecca and Miguel Theory Will Seriously Blow Your Mind About Kate and Toby
As any This Is Us fan will tell you, the love story between Rebecca (Mandy Moore) and Jack (Milo Ventimiglia) is nothing short of epic. From the first episode, the writers made viewers fall head over heels for the couple, making most love stories pale in comparison. However, as This Is Us progressed, everyone learned Jack died and Rebecca eventually married Miguel (Jon Huertas).
Now, the NBC drama is four seasons in. But viewers still don't know much about how Rebecca and Miguel fell in love. So naturally, fans are theorizing their own ideas on how the This Is Us writers will introduce Rebecca and Miguel's beginning. And it seems some people believe we might see the couple's start parallel Kate (Chrissy Metz) and Toby's (Chris Sullivan) end.
'This Is Us' fans think Rebecca and Miguel's love story could parallel Kate and Toby's current arc
Throughout This Is Us Season 4, fans have become increasingly worried that Kate and Toby will get divorced in the future. Following a discussion after the fall finale, a Reddit thread emerged to discuss the likelihood of the Damon-Pearson household splitting up. And one fan offered a theory to suggest Kate and Toby's divorce will mirror Miguel's divorce in the past.
"There is no way [Kate and Toby] are together in the future," the fan wrote. "This show [tries] to capture all the different family dynamics that exist. We haven't had any primary character with a divorced family, sharing child custody, etc. I predict all of [season 5] being Kate's divorce. This will parallel scenes with Miguel's divorce as we learn more about him."
In response, another fan wondered if Kate and Toby's breakup and parallel with teen Kate's (Hannah Zeile) worrisome relationship with her boyfriend will lead to the introduction of Miguel and Rebecca's love story.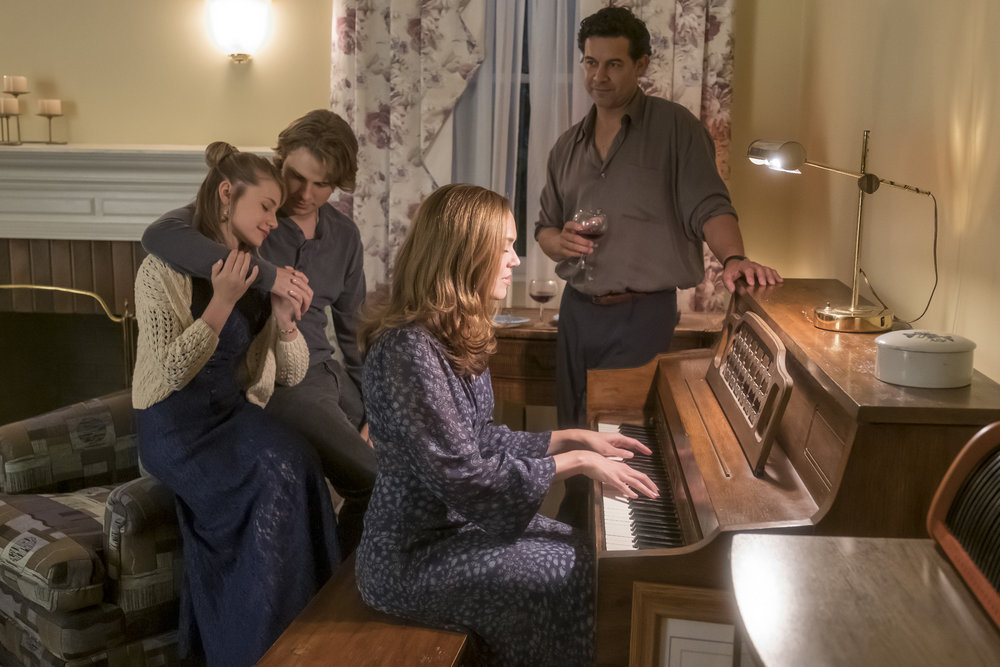 The Reddit user wrote:
This could actually be the way the show goes forward. As it has been said so many times before, the whole Miguel and Rebecca storyline is completely untouched. I think the teen Kate's boyfriend line will be where it all begins for Miguel and Rebecca. When she might be going through whatever difficulties that come with that boyfriend, will have Rebecca in a tough spot and Miguel will be there for her. (Like he has always been anyway).
Nevertheless, another This Is Us viewer reminded others that Rebecca and Miguel went years without seeing each other. In the second season, Miguel asked Rebecca how she was doing for the "past eight years." So the fan speculated the connection won't be about how Miguel and Rebecca got together. But rather, how they lost contact.
"I think that Kate's relationship timing will be around when something happens to cause Miguel and Rebecca to lose touch," the fan wrote. But even so, they still agreed "we get flashbacks showing Miguel struggling with his divorce while we see Kate/Toby struggling with theirs."
Jon Huertas wants 'This Is Us' fans to see Rebecca and Miguel's love story unfold
It would be interesting to see if Miguel and Rebecca's start will highlight aspects of Kate and Toby's future. However, it's pretty clear fans want to see Miguel's backstory unfold on This Is Us, especially since his lack of character development leads to harsh criticisms by the fandom.
When speaking with BELatina on Nov. 4, Huertas opened up about Miguel. And he doesn't want to have the only Latino character on This Is Us to be disliked by fans. However, Huertas also offered a possible solution.
"I don't want to be the only Latino on the show, and then be the only unlikeable character," he said. "I think at some point we're going to really have to ramp up these moments with Miguel. And also, we have to get to the part of the story where Miguel and Rebecca end up together so that people can understand why they may have ended up together."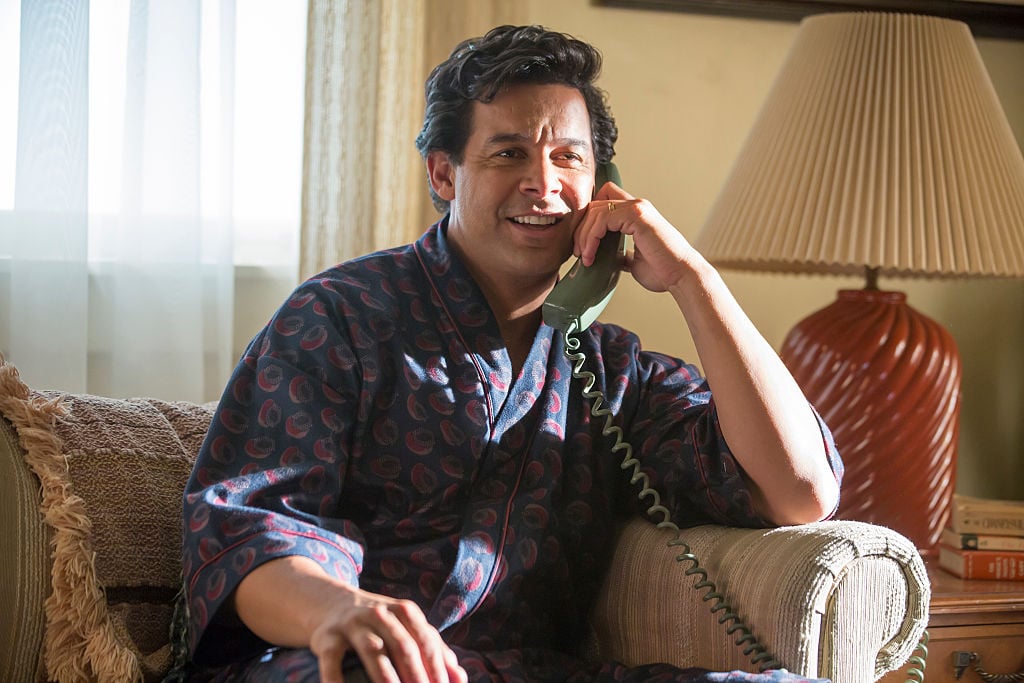 Huertas continued: "Once we do that, once we actually get to that part of the story, it'll be like that kind of 'aha' moment where the audience will realize Miguel has never meant any ill will towards Jack or Rebecca — and that [the two] truly fell in love after Jack had passed away. They share something together, which is just love for Jack."
That said, the actor then delved into why Miguel and Rebecca got together. And Huertas ultimately expressed his hope to dive into the storyline.
"[Rebecca] loved Jack immensely as his life partner and Miguel loved Jack as his friend and partner," Huertas said. "When two people share that kind of love and feeling for someone, it's something that they can bond over. And I think that once we start telling that story, the audience that still doesn't really get why Miguel and Rebecca end up together will change up their minds."
Check out Showbiz Cheat Sheet on Facebook!