'This Is Us' Season 4: Is This The Biggest Sign That Rebecca Is Going to Die?
This is Us fans have already had to contend with the death of one of the show's leads – and now it looks like they'll have to contend with another one.
Viewers of the sentimental NBC hit are still recovering from the death of Milo Ventimiglia's Jack, even though they knew in advance he had a premature death. Now there are strong hints from him and Mandy Moore that his opposite number, Rebecca is about to meet her maker.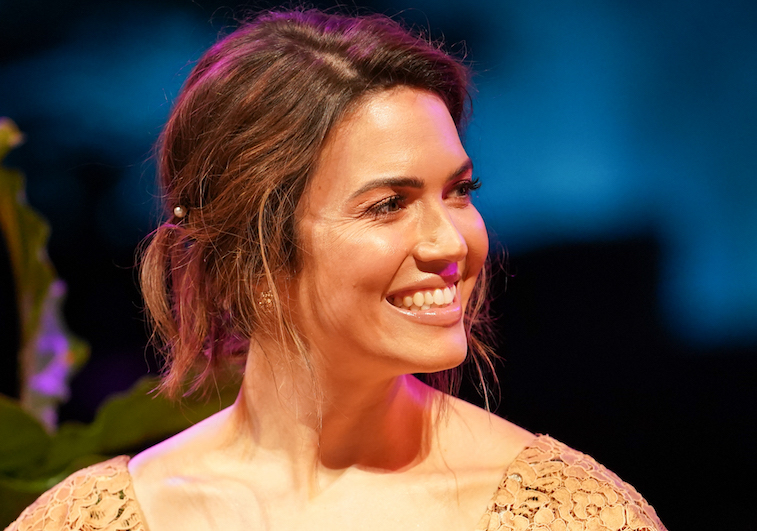 What's going on with Rebecca?
Those who follow Mandy Moore on Instagram know that Moore has taken her followers with her on several visits to the makeup chair to watch the process of aging Rebecca. Moore, who is 35, has played Rebecca at up to age 85.
The season 3 finale seemed to bring things ahead as it brought us into the future, which, if we understand the timeline right, would be somewhere in the 2030s. She was still alive, but the family seemed to be gathering to say their last goodbyes.
Her son said his own name twice, as Rebecca seemed to be far away, with her eyes showing no sign of recognition. Was it Alzheimer's? Or was she simply fading away with old age?
Whatever it was, Moore didn't know about it either. She told EW she had already done the makeup tests, so she knew something was up, but she didn't get the script pages until the day before she shot the scene.
Mandy Moore sees a dramatic change in Rebecca
Moore, who just received her first Emmy nomination, is more grateful than trepidation about playing Rebecca in her twilight years.
"There are a lot of questions surrounding what may or may not ail Rebecca, and obviously, we can't confirm or deny anything. But… clearly, there's something going on. And in that sense, she's just not the vibrant woman that I've known for the last three seasons. So to see her in that place is pretty… heartbreaking, you know?"
In a different interview with the Los Angeles Times, Moore said she feels better looking ahead than looking back. Her 20s were difficult, as she struggled to find her place in both the music and movie worlds and also dealt with a difficult marriage to Ryan Adams.
"I really do embrace it and look forward to it," she says. "I would not for any amount of money go back to my 20s. I didn't know who I was. I was flailing around. I love her. I love that younger iteration of Mandy. She's what brought me to this place now."
Jack is still dealing with his own death
Meanwhile, her co-star Ventimiglia, who is also Emmy-nominated this year, is still reeling from the death of Jack, whom we learned died from complications after being caught in a house fire.
He told Hollywood Life:
"The wild part is, we know his end. We know he dies in his 50s. We met him as a young boy. So, we're still getting to know him, but for me, I'm always trying to track where he ends up and be mindful of the choices that I make as an actor, relative to the worlds the writers are creating, to make sure that we're always in line with where Jack is headed, which we already know."
Season 4 starts September 24, with Moore and Ventimiglia both promising an emotional knockout. Ventimiglia says of Rebecca, "She's gonna see Jack soon, maybe."
Maybe. Way to hedge your bets there, Ventimiglia. Moore puts it much more directly with the LA Times.
"It's going to freak people out."