'This Is Us' Star And First Time Emmy Nominee Mandy Moore Will Drop A New Album In Early 2020
During the past decade, This Is Us star Mandy Moore's career has been all about acting instead of music, but she never meant for it to be that way. Moore hasn't released an album since 2009, but just days ahead of the season 4 premiere of This Is Us, Moore has dropped a new song and video called When I Wasn't Watching. And, the 35-year-old actress and singer has plans to drop a new album in early 2020.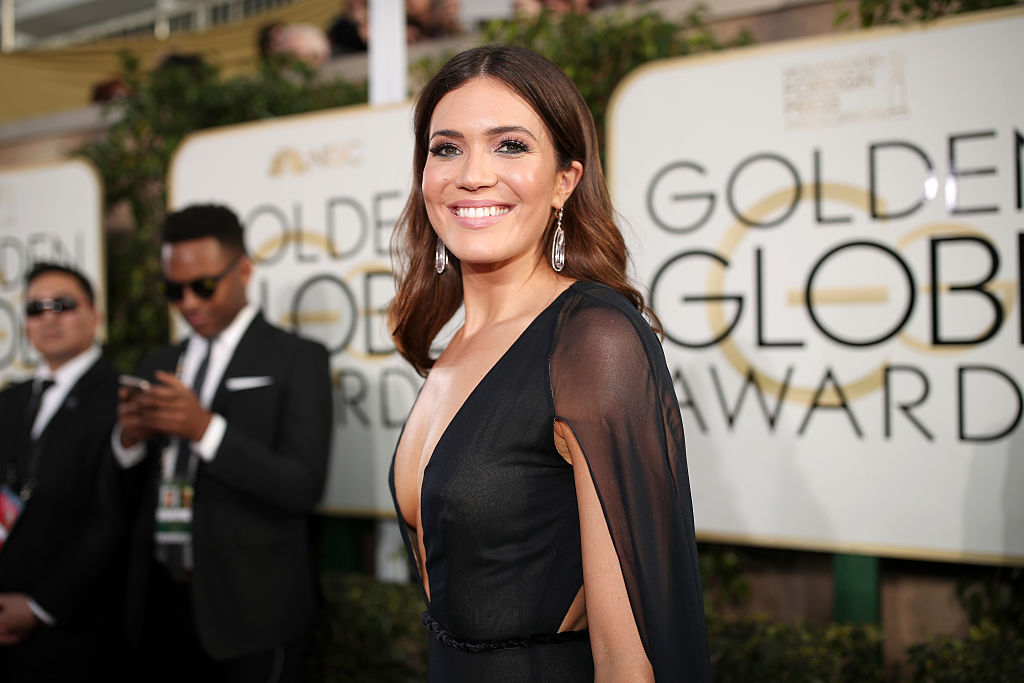 Diving back into music
After bursting onto the pop music scene in the late 1990s with her hit Candy, Mandy Moore quickly got tired of the bubble gum pop sound that dominated her first two albums and she started moving in a different musical direction by the early 2000s.
At the same time, she started her acting career. And, over the next few years she appeared in numerous films – like The Princess Diaries, A Walk To Remember, and Saved! – while recording albums like Coverage and Wild Hope.
However, all of that changed in 2009 when she married Ryan Adams. She did continue to do some voice work in movies like Tangled, and she also made some occasional TV appearances. But, the music completely stopped, and Moore says that happened because of her marriage.
Mandy Moore says that Adams – who has recently faced multiple sexual harassment allegations – dismissed her musical talent and belittled her musical career. Adams told Moore that because she couldn't play an instrument, she wasn't a real musician. As a result, Moore stopped making music.
The couple divorced in 2016, and Moore immediately got her career back. She landed the role of Rebecca Pearson on This Is Us, and now she is ready to release a new album.
"The idea of diving back into music after so much time and personal change was really intimidating to me for a while," Moore said in a statement. "But then I finally realized: I'm the only person who can make this move. It all has to start with me."
Moore collaborated with husband, Taylor Goldsmith
The lead single from Moore's new album is When I Wasn't Watching, which was produced by Mike Viola. She started recording the album earlier this year during breaks from This Is Us, and it's a major departure from her previous music.
According to Variety, Mandy Moore worked closely with her husband Taylor Goldsmith, who is a singer/guitarist/songwriter for the rock band Dawes, and she wrote all of the lyrics for the album. She also recorded each song live with a full band, which Moore says gives everything magic and spontaneity that's so different from what she's done on other records.
"And on top of that we're recording to tape, so there's no reworking or editing: a take is a take. At first, that was scary, but now it's become a fun sort of pressure that really fuels me," said Moore.
The 35-year-old says she wanted to make a California-sounding record that feels "sunshiny and airy and natural." She wanted to record songs that people could listen to while driving up and down the PCH with all of the windows rolled down on a beautiful day.
Moore plans to release another single before the end of the year, and the album will drop in early 2020. The singer says she feels like she is at the helm of the ship, and she's stepping back into music on her own terms.
Mandy Moore received her first Emmy nomination in 2019
This Is Us received nine Emmy nominations this year, including one for Outstanding Drama Series, but most were in the acting categories. Milo Ventimiglia and Sterling K. Brown both got noms for Outstanding Lead Actor in a Drama, Chris Sullivan received a nomination in the Supporting Actor in a Drama Series category, and Mandy Moore received a nomination in the Outstanding Leading Actress in a Drama Series category.
This is Mandy Moore's first-ever Emmy nomination, and her co-star Chrissy Metz said that she got emotional when she found out that Moore got a nomination, and she is really excited and proud of her.
"I just feel like people don't realize what she goes through before she even steps on set. There's three-and-a-half hours of makeup. Then she spends 10-12 hours in it and makes it look so effortless and so does our makeup department. When people make things look so effortless, you're like, 'No big deal,' but she does it day-in and day-out, and she spans decades. It's impressive…I think she played 15 to 80."
Mandy Moore is up against some serious competition in her category. Other nominees include previous winners Viola Davis (How To Get Away With Murder) and Laura Linney (Ozark), previous nominees Emilia Clarke (Game of Thrones), Robin Wright (House of Cards), and Sandra Oh (Killing Eve), and fellow first-time nominee Jodie Comer (Killing Eve).
Season 4 of This Is Us premieres Tuesday, September 24th on NBC.