'This Is Us' Star Chrissy Metz Said She Almost Never Became an Actress
When Chrissy Metz snagged the role of Kate Pearson on This Is Us she only had 81 cents left in her bank account. She is such a celebrity today that you would have no idea she almost did not become an actress. Read on to find out how Metz ended up with a career in acting.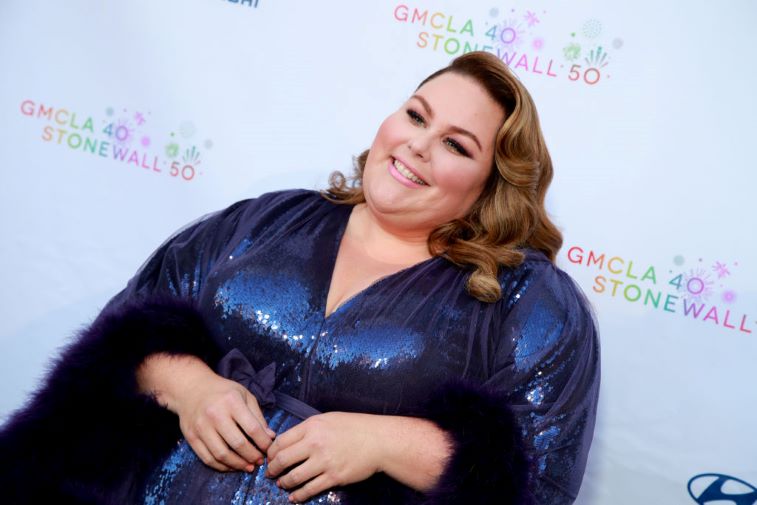 Chrissy Metz used to be a preschool teacher
It was not Metz's lifelong goal to become an actress. In fact, she was just out of college, working as a preschool teacher when an audition fell into her lap.
Metz accompanied her 14-year-old-half-sister Morgana to a casting call when a high school teacher that Metz did not know told her she should audition.
Metz told Glamour, "I was thinking, 'I don't know this woman.' She said, 'You really should audition,' and I'm like, 'Who are you? And how do you know I should audition?' It was so surreal because I never saw her again."
The high school teacher taught theater at Metz's former high school. Apparently, it was just enough to push her to audition. Metz sang Christina Aguilera's "Beautiful," and received an opportunity to move to Los Angeles the very next day.
Metz became an assistant instead of an actress when she moved to Los Angeles
When Metz arrived in Los Angeles, she was asked to take younger girls to cast calls because she was the only one old enough to drive. She slowly began doing more and more assistant type of tasks for her manager. 
One day, her agent suggested she take on the role of his official full-time assistant. Metz was appalled at the idea, "I was like, 'This isn't fair, I didn't come here for that.'" However, she had to take it because "There just weren't roles," she explained. "And if there were, you [were] the butt of the joke."
She was not happy about being assistant to her agent but without any acting roles on the table, she needed something to pay the bills.
Metz thought her role in 'American Horror Story' was her big break
Metz only had one prior role before she joined the hit ABC series, This Is Us. She almost gave up and moved back home before she scored her role as Ima Wiggles in American Horror Story.
She told Yahoo! Entertainment that "Being a plus-size actress, it is slim pickings, so anytime any role comes up for a plus-size actress, my agents are all over it, and they were like, 'You have to book this job. It's American Horror Story. It's a big deal.' No pressure, right?"
Metz was very excited to audition for the role because she was already a big fan of the show. She stayed up very late the night before running lines and was ecstatic when she was chosen.
She explained how she felt. "I was jumping around my house when I heard, and now I find myself sitting across from Jessica Lange and acting with Kathy Bates. I feel like a freshman showing up in the middle of the year, and they are all the cool seniors. I have to pinch myself to believe this is really my life."
Metz had no idea that her career would go in the direction that it, did but she is incredibly happy to be an actress.