'This is Us' Star Chrissy Metz Got These Inspiring Words of Wisdom From Oprah
Most of us know 'This Is Us.' All of us know Oprah Winfrey. Combine the two, and you're in for a real treat. A treat so rare, it's nothing short of inspirational, motivating, and good to the very last drop.
Much like us, Chrissy Metz is a major Oprah fan — like major. And we are too, which is why we were super happy (read: jealous) when we found out Metz got to meet the one and only Ms. Winfrey, who had plenty of words of wisdom for the actress (page 5).
In her memoir, This Is Me, Metz shares what it was like to meet Oprah, along with plenty of other juicy details from her childhood, career, and adult life. Here are seven revelations we learned from Metz's memoir.
1. Metz has no relationship with her biological father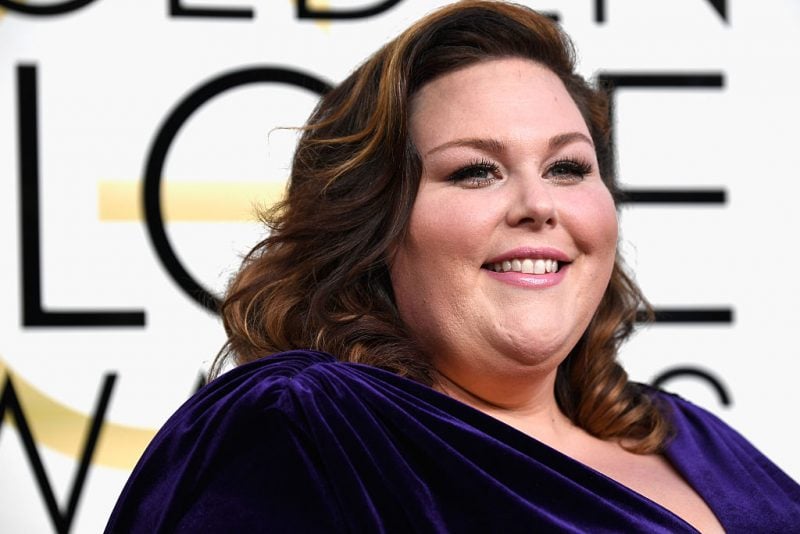 Her on-screen persona may have grown up with a loving father, but in real life, Metz's dad was far from the likes of fan favorite Jack Pearson. In fact, Metz admits she has no recollection of ever bonding with her father before he and her mother divorced when she was 8 years old.
However, her father-daughter relationship saga doesn't end there.
Next: There was another man in her life. 
2. She grew up with an abusive step-father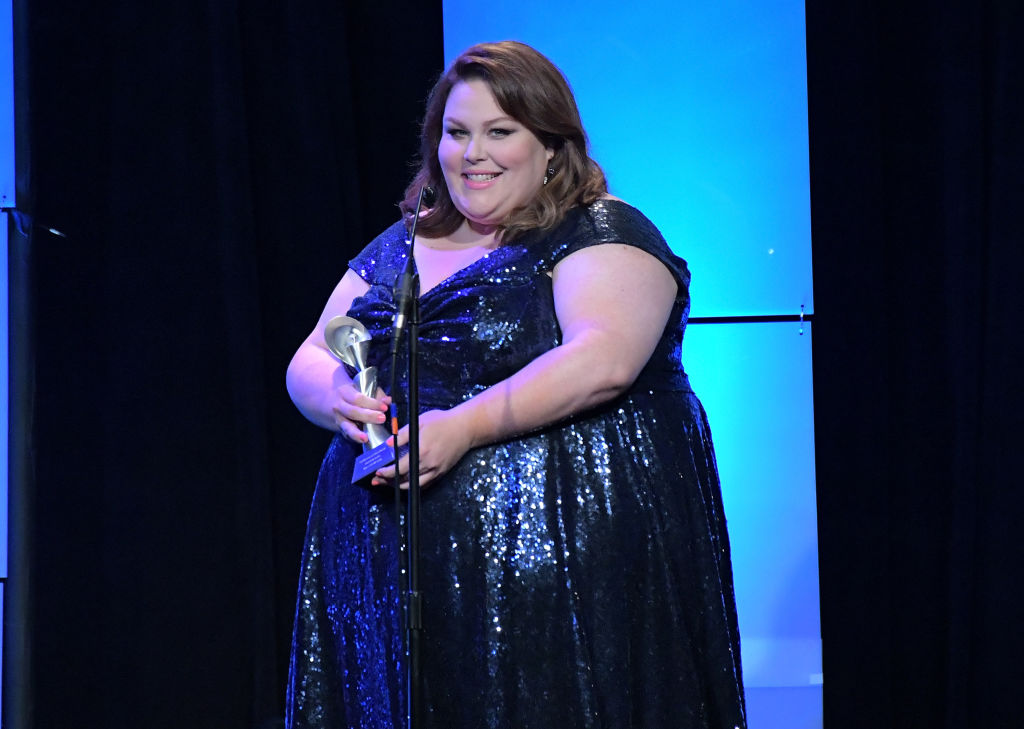 Eventually, Metz's mother remarried, but it wasn't necessarily for the better. Her stepfather, Trigger, was verbally and physically abusive, and he began weighing her at the age of 14. "It was as if he hated to have to even look at me," Metz writes. "My body seemed to offend him, but he couldn't help but stare, especially when I was eating."
According to Metz, Trigger would punch her body, shove, and slap her. Oddly enough, though, Metz thinks she owes the man some sort of gratitude. In addition to thanking him for provided housing and teaching her how to drive, Metz is grateful to her step-father for being so tough on her that nothing would ever break her.
Next: Did you know Metz used to be married?
3. She was married to a man she met online
Metz met her first husband online in 2006. She and Marty Eaden got married at the Santa Barbara courthouse in Jan. 2008. Although the two are now divorced (they divorced in 2015), Metz is still trying to improve their relationship.
"I am still working on my goal of being a better ex-wife than I was wife," she writes. "Marty is such a great guy and I am grateful that we had our time together." Wow, if only everyone could be that self-aware.
Next: Her life before the show
4. Before This Is Us, Metz was an agent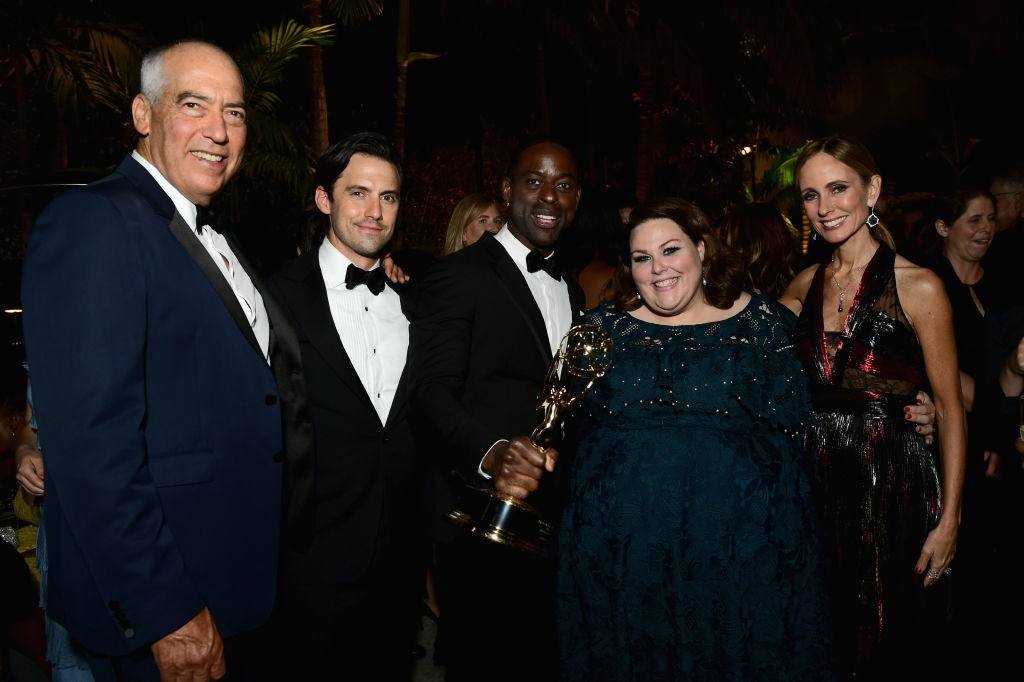 Those who can't do, teach, right? Well, in Metz's case, that was the reality before hitting it big. Prior to her breakout role in everyone's favorite family drama, she played a behind-the-scenes part as an agent. But after a decade, working to pursue someone else's acting career instead of her own just didn't cut it.
"Year after year would go by without me pursuing my acting career or singing career in any way," she writes. "Deep down I still wanted to entertain, to relate, to love through art." In 2014, she booked a gig on American Horror Story: Freak Show. Shortly after that wrapped, Metz landed a gig on This Is Us, and the rest, as they say, is history, or shall we say, "herstory."
Next: Here's what Oprah had to say to the star.
5. Oprah's words of wisdom
Oprah is overflowing with kind words, inspiring advice, and thought-provoking questions. So, it's no surprise that her words of wisdom started flowing immediately after Metz stepped out of her car (which she had forgotten to wash, by the way).
Metz details her encounter with Oprah in a chapter called "Use the Pretty Napkin." Her inspiration for the name? Well, Oprah told her everyone should always use the pretty silk napkin. And we couldn't agree more.
Furthermore, Oprah dropped this knowledge on Metz during their lunch together at Oprah's Santa Barbara estate:
We all have a purpose. Some people are the tall oak trees, and some people are the beautiful bushes. But everyone has a purpose. There is nobody here on earth who doesn't have a path or a purpose. An innate destiny. Every human being who comes, comes called.
Mic drop.
Next: Metz's advice for making things happen
6. Turning your dreams into reality all starts with asking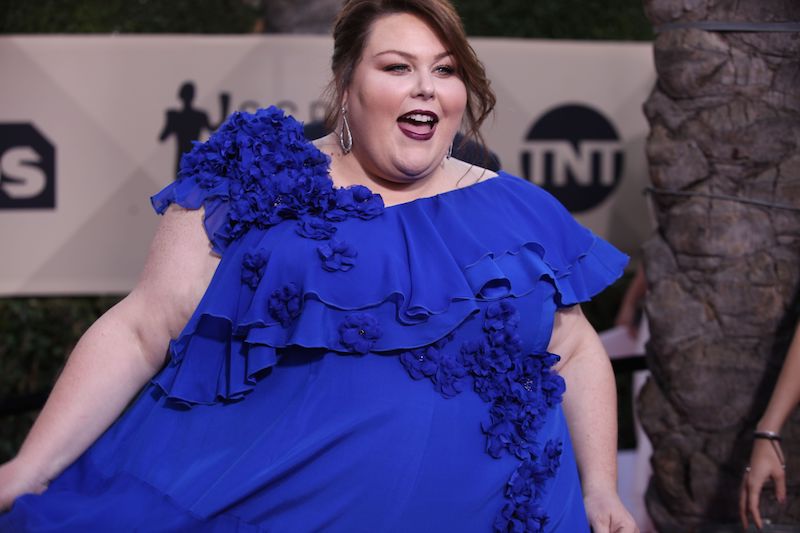 Think it. Dream it. Be it? Well, we certainly hope that's how things work out in the end. Either way, getting what you want and turning your dream into reality is all well-within reach; you just have to ask for it.
Case in point: Metz shared a story from back in the day, before she was famous. She and her then-boyfriend were sitting in a pizza joint when Metz said she knew she'd meet Oprah someday. In fact, she said she wanted to be at her house hanging out with her. Imagine that!
So, her advice? Metz suggests putting your dreams out there into the universe, doing the hard work to back it up, and maybe, just maybe, you'll see big changes in your future.
Next: Talk about taking the high road. 
7. She gives thanks to everyone who didn't believe in her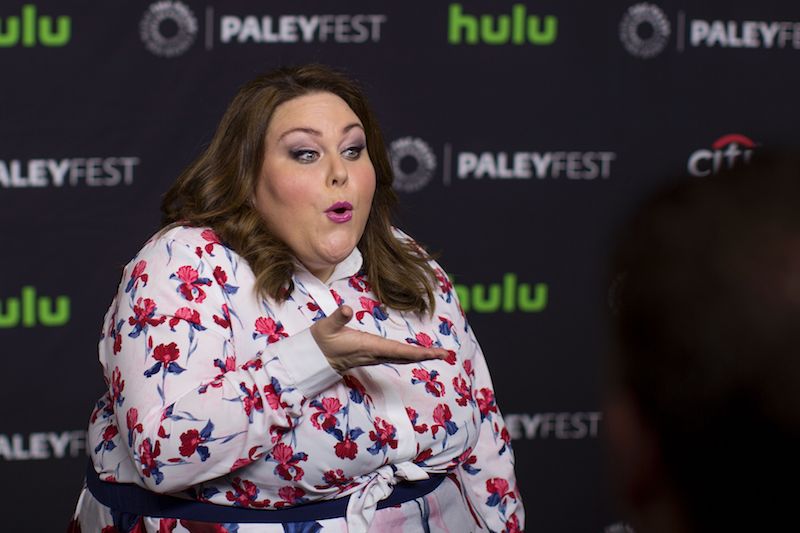 Believing in yourself is the greatest thing you can do, but let's face it, there are naysayers out there. And plenty of them, at that. But take the high road, and you just may land the job — and life — of your dreams.
And Metz has certainly done just that — taken the high road. In fact, she even acknowledges her haters in the memoir: "Lastly, to the folks who told me no, passed me up and counted me down and out. You were always a part of the plan. Thank you."
Check out The Cheat Sheet on Facebook!