'This Is Us' Star, Chrissy Metz Says Season 4 Was A Challenge To Do For This Reason
Are you ready for season 4, This Is Us fans? Ahead of the premiere, actress, Chrissy Metz, opens up on Today, about what's in store for the award-winning drama.
Chrissy Metz says there will be a lot of ups and downs in season 4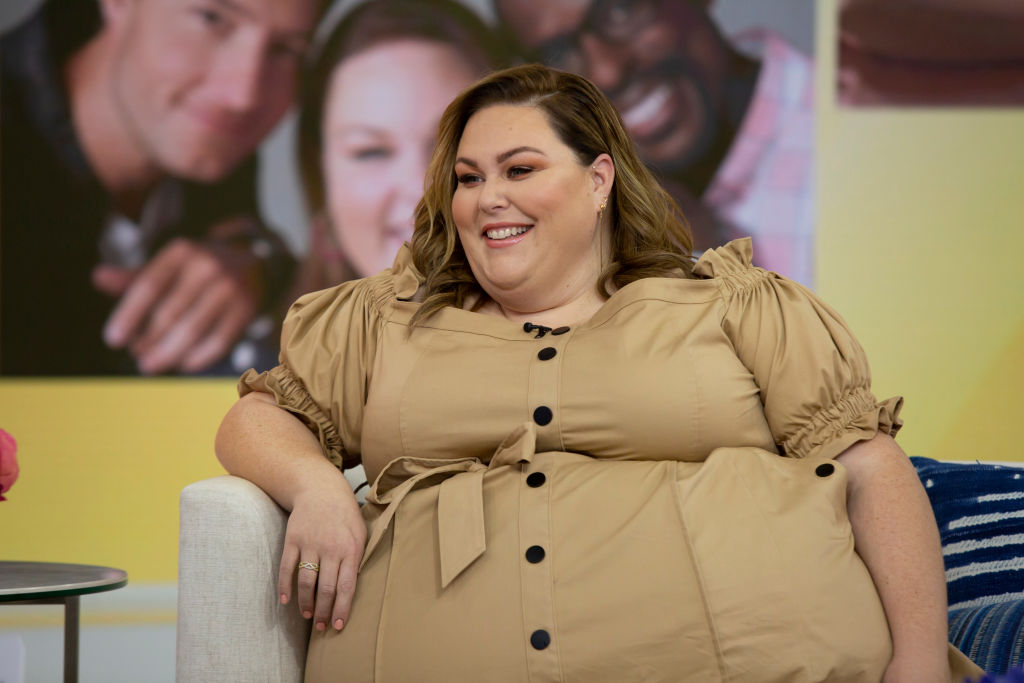 Metz's appearance on Today revealed season 4 of This Is Us may give fans more anxiety than previous seasons.
"Almost like I don't know how to explain it," she said. "Because there's so much going on. In true This Is Us fashion, the ups and downs and all of that in-between."
If you're stressing out over what may come of you favorite Pearson member, Metz is excited for the season to begin. "How do you raise the bar each season?" she continued. "But they're doing it and just wait…cause…yeah. It's been a challenge for me, personally."
What challenges did Metz face while filming season 4 of 'This Is Us'?
Aside from the new characters, pivoting timelines, and heart-wrenching storylines, This Is Us has a new challenge moving through season 4, according to Metz.
"And now we're obviously working with live babies," she said in the Today interview. "Like real humans that belong to someone else. And that's always a challenge."
Metz, who taught preschool, said she loves kids but added, "It's another thing when it's someone else's baby."
In the clip shown on Today, Metz's character, Kate (Pearson) Damon, speaks to her premature baby, Jack, in the NICU. "I already love him so much," she says to herself. "This is insane."
How did working with a baby on set complicate things?
"He is so perfect and sweet," she said of the baby (whose real name is Wells), "but initially, they weren't getting the napping and the timing right." Metz had the thought, "does he hate me?"
She explained that each time Chris Sullivan (who plays Kate's husband, Toby Damon) or Justin Hartley (who plays Kate's twin brother, Kevin Pearson) picked up baby Wells, he was "in heaven."
She immediately thought the baby didn't "like" her. "How can I be a mom?" she joked with host Hoda Kotb and guest host, Andy Cohen. As filming went on, she said, "It's been wonderful. We got it all sorted so it's great now."
What's next for Chrissy Metz's character, Kate?
That's the question of the season, isn't it? This Is Us writers, cast, and crew, stay tight-lipped when it comes to possible spoilers. We know new parents, Kate and Toby (aka Katoby), have a long road ahead with premie, Jack.
Rebecca (Mandy Moore) and Miguel (Jon Huertas) plan to move closer to help with Jack, but with Rebecca's uncanny ability to overstep, that could cause more tension between Rebecca and Kate.
The season 2 finale that sparked the theories about "her" (who was later discovered to be Rebecca) hinted that Toby and Kate may endure more struggles. Toby wasn't wearing his wedding ring in the flash-forward. that aside, Kate was not present during the season 3 finale.
It's all very mysterious, which is exactly the way creator, Dan Fogelman, likes it. In an April 2019 interview with Entertainment Weekly, he commented on what's to come in season 4 in regards to that season 3 end scene. "I can't really say."
It hurts to hear, but we love you for it anyway, Fogelman.
This Is Us premieres Tuesday, September 24 at 9.p.m. EST on NBC.