'This Is Us' Star Milo Ventimiglia on the 'Possibility' of Fans Seeing Less and Less of Jack Pearson
Milo Ventimiglia might be taking a step back from NBC's hit drama, This Is Us. The actor, who has played Jack Pearson for the past four seasons, recently teased that fans may be seeing less and less of his character now that his death has come full circle. While Ventimiglia might be appearing less on This Is Us, he is taking a step forward in another department.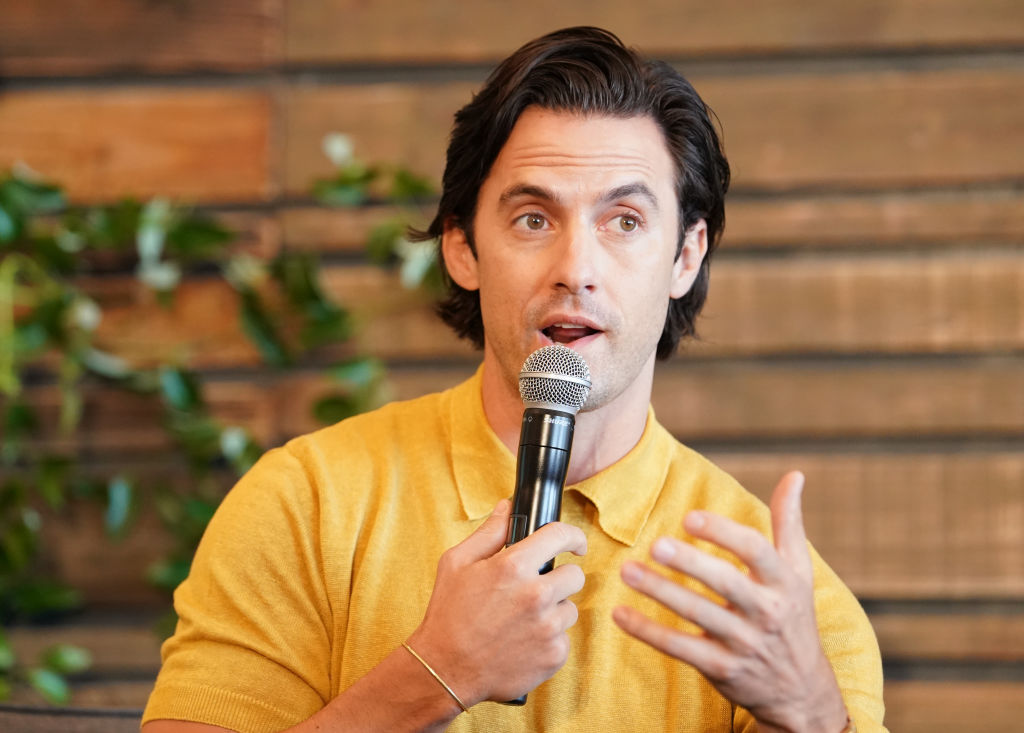 Ventimiglia dishes on his future on 'This Is Us'
Jack's death was a major storyline in the first three seasons of This Is Us. Now that we've reached Jack's passing, the remaining characters have been the focus in season 4. With the plot moving forward, Ventimiglia teased that fans might be seeing less and less of his character in future seasons.
"Maybe that is a possibility," Ventimiglia shared after being asked about his character taking a step back.
According to The Hollywood Reporter, Ventimiglia added that Jack will never be completely absent from the show because everything his kids go through has some kind of connection to their past.
No matter what happens in their lives, there will always be flashbacks that feature Jack.
In fact, Ventimiglia revealed that his character will appear through season 6 at the very least. And whenever the story ventures outside of Jack's journey, he will happily take a back seat and let the other characters shine.
Ventimiglia, of course, has plenty on his plate when he isn't appearing in front of the cameras, including his newfound role as a director.
The actor helmed an episode in season 4 of This Is Us and recently opened up about what it was like directing under creator Dan Fogelman.
In short, Ventimiglia absolutely loved it.
Jack Pearson steps behind the camera
Ventimiglia directed the fifth episode this season, titled "Storybook Love." The installment explored two previous plots while navigating three storylines in the present time.
Juggling five different stories proved a challenge for Ventimiglia, who wanted fans to feel like they were watching another amazing episode of This Is Us.
Fortunately, this was not the first time Ventimiglia has sat in the director's chair. He once directed a commercial for WB Network along with a web series.
But none of his previous work compared to helming an episode of This Is Us. To make things even more difficult, Ventimiglia has more of a passion for producing than directing and prides himself on putting together a good team for a given project.
Despite these obstacles, Ventimiglia did a great job with the episode and is looking forward to more directing opportunities in the future.
If Ventimiglia's character does take a back seat to other storylines, his wish might come true as the story develops.
In fact, we could see his name appear more and more on the directing side of things, which wouldn't be a bad thing at all.
Milo Ventimiglia leaves 'This Is Us' fans confused
The end of Ventimiglia's episode left a lot of fans wondering what's ahead for Kate (Chrissy Metz).
In the final scenes of the installment, Kate and Rebecca (Mandy Moore) were shown looking through old Polaroids that were taken when the kids were only 18 years old. The mother and daughter were happily rummaging along until one of the photos stopped them in their tracks.
The pic featured Kate and her boyfriend, Marc, and the ensuing conversation had fans theorizing that she may have suffered in an abusive relationship. The scene was one of many emotional ones in the episode, and Ventimiglia revealed that he spent a long time trying to get them just right.
He also explained how the mysterious end of the episode was on purpose and that he wanted viewers to wonder what had just happened.
"Oh my God, Kate in the very ending," he stated. "We need the audience to ask the question: 'What the f–k happened?!'"
Ventimiglia then dropped a huge spoiler by confirming that Kate was, in fact, in an abusive relationship with her boyfriend. We don't know where the show is taking that storyline, but we're sure it's gonna be another tear-jerking journey.
In the meantime, we cannot wait to see Ventimiglia direct another episode, though that might not happen again until next season.
New episodes of This Is Us air Tuesday nights on NBC.