'This Is Us' Star Sterling K. Brown Says This Heartbreaking Storyline Resonates: 'I Started Crying, Like, Right There'
Sterling K. Brown knows a thing or two about his This Is Us character, Randall Pearson's struggles. In recent interviews, Brown opened up about a number of things, including why he changed his name as a teen, and the devastating similarity he has with Randall. Now, Brown's sharing the one This Is Us storyline that has him a little triggered.
Brown is most like his character than the rest of the cast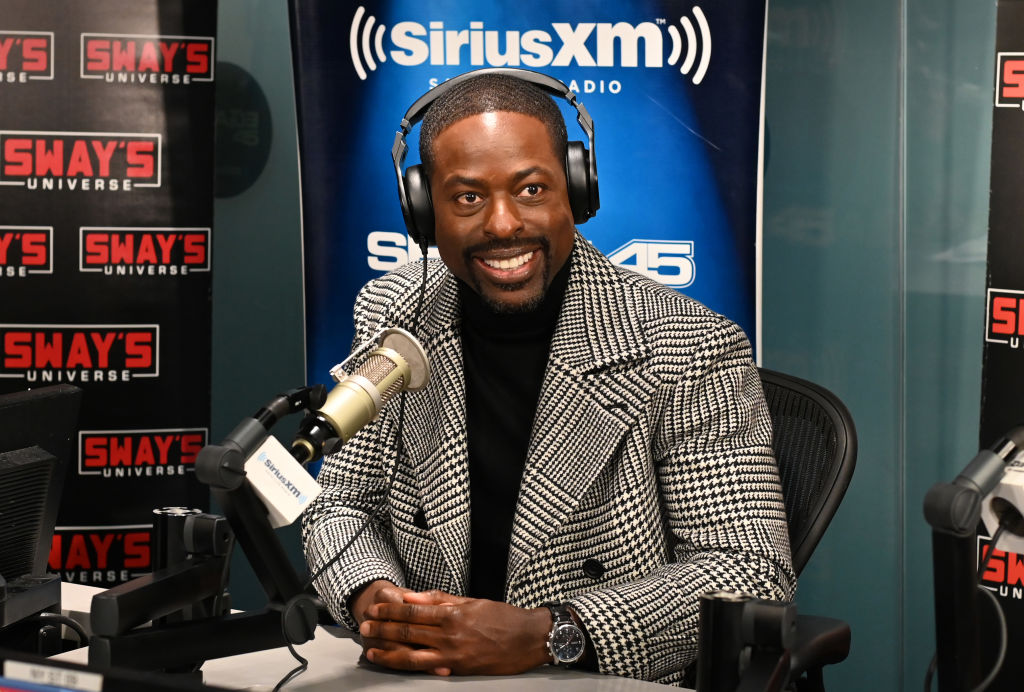 Though Milo Ventimiglia admitted Jack Pearson was inspired by his father, Peter, and This Is Us creator, Dan Fogelman, revealed Kate Pearson is loosely based on his sister, Deborah, Brown's version of Randall isn't technically based on anyone.
If you compare, Brown is arguably the most similar to his character than the rest, for a few reasons. Brown may not have the same exact backstory of being left on a fire station stoop. And, he wasn't adopted by another family.
Brown did, however, lose his 45-year-old father (like Randall) when he was just 10 years old. The events Brown witnessed were so traumatizing, it still haunts him to this day.
"His body was stiff. And as they're carrying him out on the stretcher, he looks at me over the railing, and he winks. Just winks," he said in an interview on Today with Willie Geist. "They carry him out the door — last time I saw him."
The admiration Brown had for his father mirrors that of Randall's feelings for Jack. Brown even decided to stop going by his middle name, Kelby, as a teen. He traded it for his older-sounding first name: Sterling, to honor his father [Sterling Sr.].
"The impetus for me is that he had been gone for some time, and I was like, 'Kelby was a little boy's name.' I felt like I was ready to become Sterling."
Those things alone bring Brown that much closer to Randall's state of mind and probably contributes to those spectacularly emotional performances that have garnered him those Emmy nominations and wins.
Here's the storyline that made Brown cry
One of the biggest things to happen to the Pearsons in season 4 has to do with widow and matriarch, Rebecca Pearson, as portrayed by Mandy Moore.
Brown told Entertainment Weekly why her declining health affects him on a deeply personal level.
"I also have an aging parent. My mom is close to 80 now and it's interesting because she needs more than she's ever needed before. She's a fiercely independent human being who's coming to terms with the loss of that independence and that she can't do all things by herself," he said.
"And that she needs the assistance of her children while still wanting to be the mother — and still is the mother — and she's sort of still in charge but also not at the same time."
He continued saying how humbling that must feel to have the roles reversed.
"That's a tough space to occupy for both parents and child when the dynamic becomes flipped," he said.
The dynamic shift is something he questions in his own life and how there's a parallel to Randall and Rebecca's relationship moving forward.
"What is [the adult child's] place in terms of being of help? How forceful does someone need to be in terms of insisting or not insisting and still letting them have their independence? It's something that a lot of kids who are around 40 can relate to. And it's something powerful."
It was so powerful, in fact, there is one scene in particular that got to Brown in a big way.
"Mandy was absolutely wonderful in that Thanksgiving episode. I thought she was extraordinary in particular when she's in the Chinese restaurant and she can't find her phone. I started crying, like, right there."
Will Brown's fate mirror Randall's?
It's unclear if Brown and his mother will travel down the exact path of Randall and Rebecca on This Is Us, but for now, Brown remains optimistic.
"It's uncomfortable to watch someone that you love start to fail themselves. Their body, their brains starting to fail themselves is something tough to watch. But what I love is that this family never forsakes: They show up for each other, and you find a way to move forward together," he said.
He added the show's thematic message is something "most families can relate to and will find hope in, that you come together."
That said, however, things play out on the show, take comfort in the fact that Brown will put every ounce of his heart and soul into giving Randall the most authentic experience possible. At the end of the day, Randall is part of him, and he is part of Randall.