'This Is Us': The Critical Reason Fans Don't Think Toby and Kate Get Divorced
This Is Us is one of the most emotionally intense shows of the decade. For the last three seasons, fans have devoted an hour of their time every week to see find out what new drama will unfold in the Pearson family.
What makes this show so engaging is the fact that there are several different storylines to follow. And each member of the family has their own dramatic story to tell.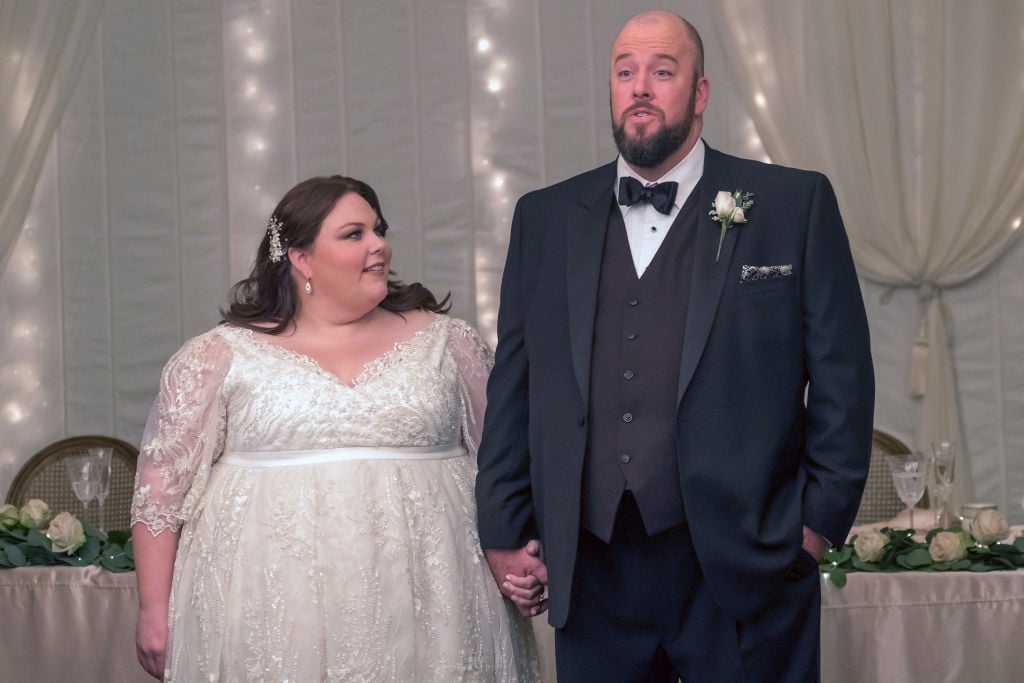 At the end of the last season, we saw that Kate (Chrissy Metz) and Toby (Chris Sullivan) were starting to have some problems within their relationship. There were a few clues that made some fans think that Toby and Kate will get a divorce in the near future.
However, other fans have thought that they have spotted a clue that confirms that Toby and Kate continue to stay married. Keep reading to find out why fans don't think Toby and Kate get divorced.
Why do many fans believe that Kate and Toby get divorced
The season four finale showed a lot of drama that Kate and Toby are going through. Their marriage is obviously struggling, however, they are both working hard and dedicated to taking care of their son: Jack.
In season four, we found out that Kate does not like Toby's new attitude since he has started CrossFit. Also, Kate found a mysterious text message on Toby's phone from a mystery person that he has listed as "LadyKryptonite."
In the message, Toby had written: "Trying to get past it, but it's hard." Shortly after he wrote that message, LadyKryptonite replied: "Don't let her bring you down. Here for you."
We are not sure what that was all about, but many fans believe that the text message confirmed the fact that Toby is cheating on Kate. While many fans think that Toby cheating on Kate is enough to cause a divorce, there was another clue that only some fans were able to catch that also suggest that the two will eventually be ending their marriage.
In one of the flash-forward scenes, Kate is having to fill out a police report. At the bottom of the report, she signs her name "Kate Pearson." Because she is using her maiden name in the future, many fans are 100 percent convinced that she and Toby will be getting a divorce.
Some fans don't believe that Kate and Toby will be getting a divorce
While there is definitely a large number of people who believe that Kate and Toby will be getting a divorce in the near future, there are still quite a bit of fans who are holding out hope that the two will stay together. Recently, on Reddit, a couple of fans had pointed out why they believe Toby and Kate will be able to work out the problems that they have in their marriage.
One Reddit user had pointed out the fact that "LadyKryptonite" may not even be a woman. "LadyKryptonite sounds like a lady's weakness. A lady's weakness is a really attractive man. That's how I saw it anyway. I don't think of it as another woman."
Another user had pointed out the fact that Toby continues to go the Pearson's house in the future. According to the user, if Kate and Toby had, in fact, gotten a divorce, then he would probably not want to spend much time with Kate's family.
What is in store next season on 'This is Us'?
Many fans are hoping that a lot of unanswered questions will be answered next season. The creators of the show have previously said that they already know how the show ends and they only expect the show to run for six seasons.
Being that next season will be the show's fifth season, we should expect to see a lot of questions answered as the show is getting ready to reveal the ending. According to Good Housekeeping, we could possibly see a lot less of Jack (Milo Ventimiglia) in the next season. And, there may even be some new characters that will be introduced. The new season is not expected to air until the fall of 2020.