'This Is Us': The Moving Way Timothy Omundson's Character, Gregory, Mirrors His Own Life
Season 4 of This Is Us introduced a few new faces to the cast. One of which is a precarious neighbor to Kate (Chrissy Metz) and Toby (Chris Sullivan). Gregory, played by Timothy Omundson, is recovering from a stroke. It turns out, Omundson has a lot in common with the character.
Who is Timothy Omundson?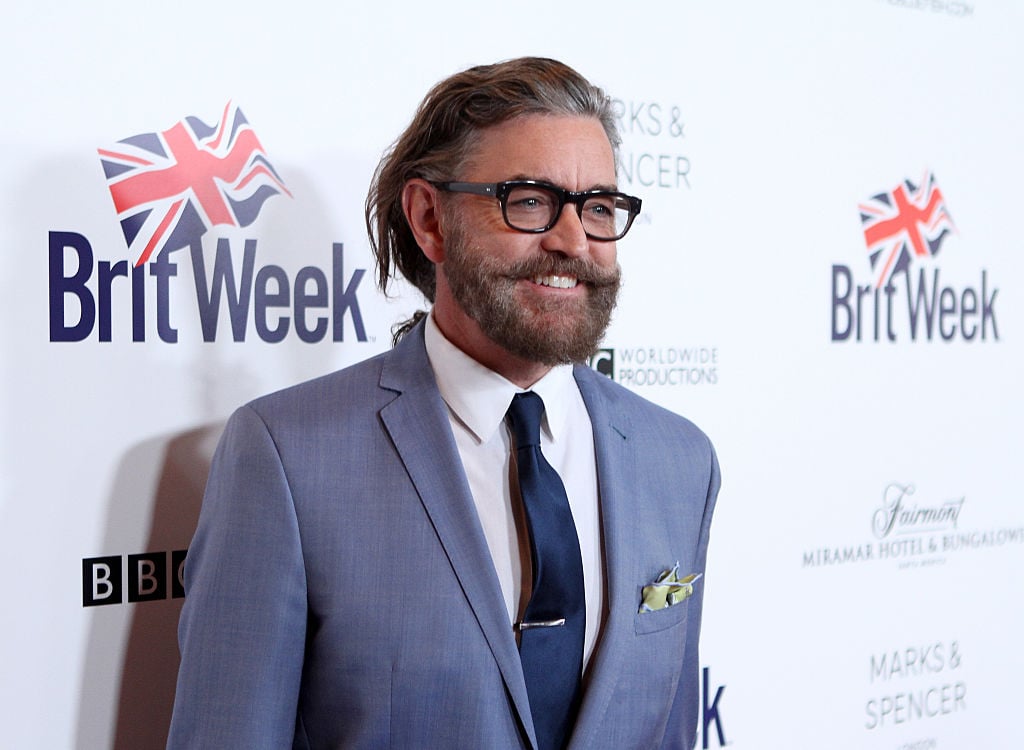 Omundson's been around awhile. His acting resume spans all the way back to an episode of Seinfeld in the early '90s. Omundson created a career of both one-off roles and recurring roles in shows like Judging Amy, Psych, Jericho, Galavant, American Housewife, and now, This Is Us.
According to IMDb, the Missouri native studied theater at the Seattle Children's Theater at a young age. He then moved onto the American Academy of Dramatic Arts in high school.
The Washington State Debate Champion in Dramatic Interpretation (two years in a row), has a Bachelor of Fine Arts in Theater from the University of Southern California, winning multiple kudos such as the Jack Nicholson and James A. Doolittle Awards for achievements in acting.
Clearly Omundson's talent speaks for itself, but the accolades across the board further prove why This Is Us series creator, Dan Fogelman crafted a role specifically for Omundson.
"Dan and I'd worked on Galavant together for a year, so we knew each other pretty well," Omundson told TV Insider.
The reason Fogelman wrote a character for Omundson is because of what Omundson's gone through in his own life.
How does Timothy Omundson's character, Gregory, mirror his real life?
On This Is Us, Gregory is healing from a stroke. Two-and-a-half years after his stroke, Omundson appears on a hit drama in a role showcasing someone recovering from a stroke. It's all very meta.
He said during recovery, Fogelman checked in on him often in hopes of helping him secure work. Omundson said it "really helped fuel my recovery."
He said Fogelman approached him with the idea of writing about a guy who'd had a stroke. Omundson didn't hesitate in accepting the offer.
"I can't wait to show this story, because it's such an important one," he said. "It mirrors what I'm going through in my own life right now and where I'm at in my recovery."
He continued: "I'm hoping to really bring some awareness to stroke recovery and the fact that since that first This is Us aired, I've had so many people respond to me on Twitter and even Instagram telling me their own stories of recovery, and how grateful they were to see someone in their situation on TV. So that was incredibly gratifying and important to me just to show that there is hope."
How does Gregory fit into 'This Is Us' Season 4?
As Kate and Toby adjust to life as parents to blind baby Jack, Gregory's place in the series isn't quite established yet. Upon the first meeting, that character was a stereotypical "cranky" neighbor. Once Kate offered compassion and understanding, Gregory peeled back a few layers.
With Toby spending more time at the gym, Gregory may prove to be a bright spot in Kate's life. We hate to be the ones to bring up season 3, but Kate and Toby's future is a big unknown. Perhaps Gregory becomes a bigger piece of the puzzle than Fogelman is ready to let on.
This Is Us airs Tuesday nights at 9 p.m. EST on NBC.