'This Is Us': The Shocking Way Toby (Chris Sullivan) Lost All of That Weight in Real Life
Fans of This Is Us truly love Toby (Chris Sullivan) this season, and the producers know it. He's looking good with all of that weight that he lost. He even has abs now, and he's taken his shirt off two episodes in a row. The weight loss has us wondering how the actor slimmed down in real life. Read on to find out.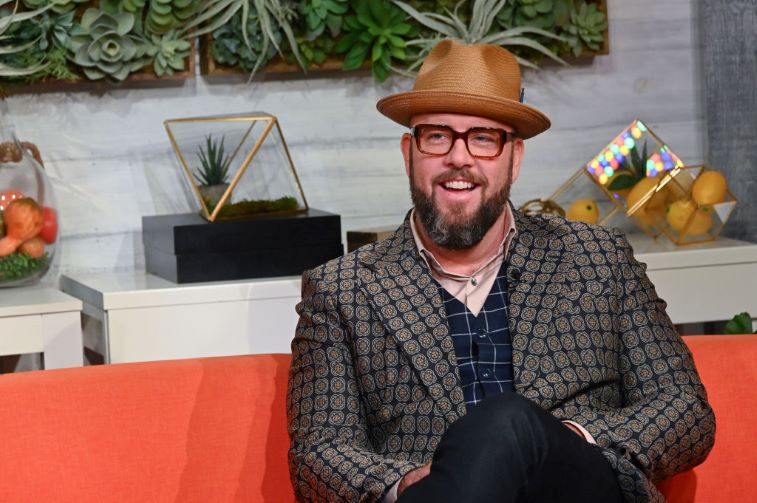 Fans were outraged (and you may be, too) to find out that Sullivan wears a fat suit
Sullivan was already a slim actor when he took on the role of Toby. He knew that he would be playing a bigger character. He actually wears a suit and a prosthetic jowl to play Toby in the first three seasons of This Is Us. Let's let that sink in a little bit while we check out some fan reactions. 
One fan on Twitter said, "While we love Chris Sullivan, there are plenty of amazing plus-sized actors who could and should have played Toby. There are so few dynamic roles for people of size, and it should have absolutely gone to one of them."
Sullivan's costar, Chrissy Metz is one of those plus-size actresses who was lucky enough to snag the role of Kate on This Is Us.
Another fan feels outraged, "I can't believe I never realized Chris Sullivan was wearing a fat suit this whole time. I really feel deceived Toby wasn't really fat all along."
Fans were so upset that Sullivan did feel the need to defend himself in an interview.
Sullivan's response to fan reactions is a simple one
Sullivan responded to the backlash over the fat suit by explaining that he is an actor and actors wear costumes. 
He told People Now, "You know, there are different requirements for an actor for different roles."
He continued, "As you'll find in Guardians of the Galaxy 2, I'm not actually a space alien. As you'll find for Milo Ventimiglia, he's not actually a father. And I think that if people actually had a problem with the way that I was representing this character, or had a problem with the integrity of the character, or the way I was treating this character, then I would really like to have a conversation."
Sullivan is not bothered by fan reactions. He feels as though he is playing the character of Toby with honesty, even if he did not go through the weight loss in real life.
Costar, Chrissy Metz does not feel Toby's role should have gone to a plus-sized actor
Metz and Sullivan have a great bond in real life. Metz told The Hollywood Reporter, "[Chris is] so open and hilarious and charming. What you see on the screen has only been cultivated since we met each other. He said, 'I'm on your team, and we're in this together and partners.'"
Metz feels that the role went to the right person. She also is happy that she will have the chance to work on her weight loss. "I was kind of like, 'I hope I get to lose weight.' That's a win-win for me — motivated in a different way this time," the actress explained on The Ellen Degeneres Show. "It wasn't mandated. It wasn't like, 'You have to do this.' But if this is the storyline, naturally, you would lose weight. So I'm excited if that should happen."
Some fans may be outraged, but it doesn't change the fact that Sullivan is doing a phenomenal job with Toby's character on This Is Us. You can catch new episodes every Tuesday night on NBC.