'This Is Us': What is Series Creator Dan Fogelman's Net Worth?
Everyone knows the hit NBC drama, This Is Us, but do you know the name behind the show? Dan Fogleman is the genius behind your weekly cryfest. This Is Us isn't his only claim to fame. Currently, Fogelman is working on the show for the next three seasons and he boasts an impressive net worth.
How Dan Fogelman got his start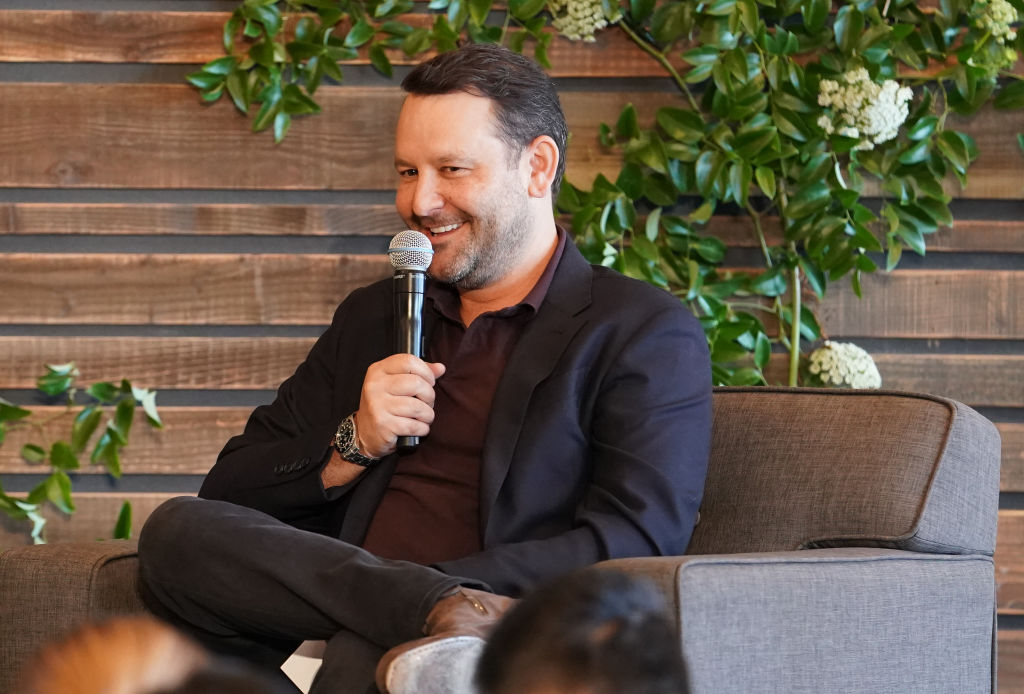 Fogelman's only claim to fame obviously wasn't This Is Us because he's doing OK these days. His early career began in 2003 with a short and then grew from there.
As a producer, director, and screenwriter for many successful projects, Fogelman's resume includes movies like Cars, Cars 2, Fred Claus, Bolt, Tangled, Crazy Stupid Love, Me and Earl and the Dying Girl, The Guilt Trip, and Danny Collins.
On the TV front, he wrote, created, and executive produced shows such as Grandfathered and Pitch. Is there anything he can't do?
What is Dan Fogelman's net worth?
Dan Fogelman's net worth, according to Celebrity Net Worth, is an estimated $75 million. That was before he signed a new five-year overall deal with 20th Century Fox Television in May. He previously signed a four-year deal in 2015 after a bidding war.
Variety reported the mega-deal is worth an estimated $125 million, making his net worth in a range far larger than that cool $75 million. The deal states Fogelman will continue developing drama, live-action, and animated comedy projects
Part of the deal is said to also include a separate deal that'll get him paid faster for his stake in This Is Us. Those numbers could reach upwards of nine figures.
How does 'This Is Us' fit in now?
Despite Fogelman's massive success already, This Is Us, which premiered in 2016, is his most successful project to date. Though the original title of the show was actually 36 (to reference the Pearson kids' ages)
The Hollywood Reporter stated the original version of This Is Us was a movie script about eight people's lives that later discover they're octuplets. That 2015 script sat in a desk drawer.
Likewise, Chris Sullivan (who plays Toby Damon on the show) told Glamour, "when the producers found out Chrissy Metz could sing, they immediately had to put that in."
Chrissy Metz's character, Kate Pearson, was inspired by Fogelman's sister, Deborah, who consults on the show. Fogelman keeps it all in the family. As for what's up next with "his biggest success to date," Fogelman said he has an idea of where the next three seasons will go.
"I don't have every single moment planned out, but I know where the big moves are for the show in every season. Because this show plays with time so much, you need to have a plan."