'This Is Us': Who is New Cast Member Griffin Dunne?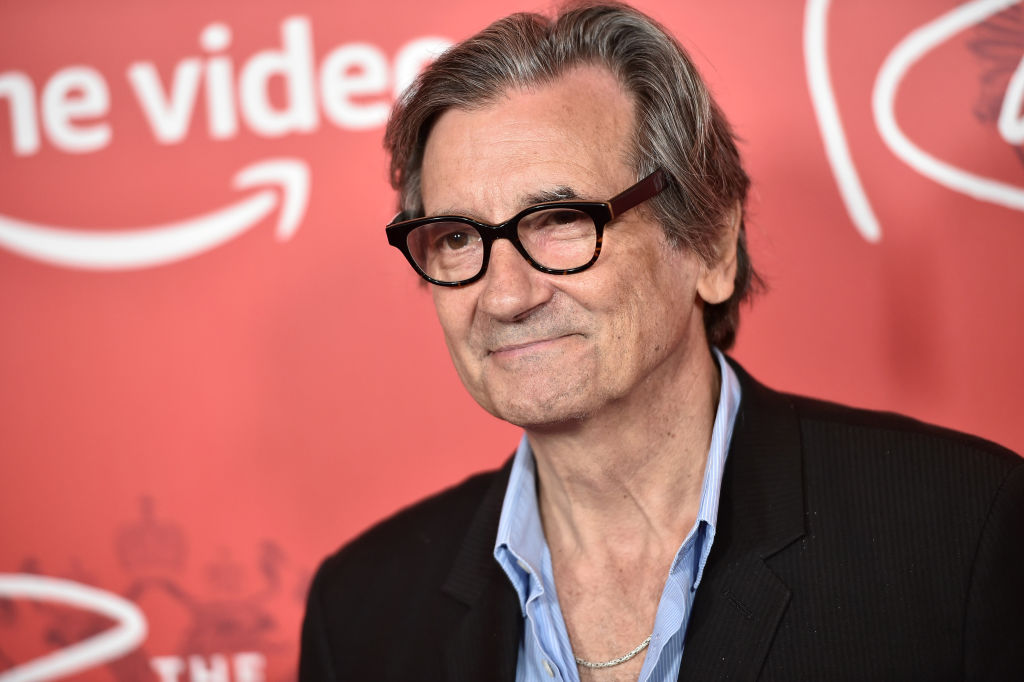 Viewers of This Is Us were treated to a new plot twist and cast member when they watched Season 3, episode 11. Jack's brother, Nicky Pearson, was alive, but rather than Michael Angarano taking on the role, it was acting veteran Griffin Dunne who filled the part. For those unfamiliar with his work, Dunne has had a long and successful acting career and his recent turn on This Is Us is winning fans over in a big way.
Dunne has had a long acting career
Dunne's first supporting role was in the 1975 film The Other Side of the Mountain and he has had a steady career since, including notable roles in An American Werewolf in London (1981), Johnny Dangerously (1984), After Hours (1985), and Who's That Girl, opposite Madonna (1987).
He continued with roles in 1990s films My Girl (1991), Quiz Show (1994), and I Like It Like That (1994). In 2013, he co-starred with Matthew McConaughey in Dallas Buyers Club. He also has many TV credits on his resume, including the Showtime series House of Lies and a role in the Amazon original I Love Dick. You may have seen Dunne most recently in Ocean's 8.
Dunne also has directing and producing credits
Dunne has expanded his work in the entertainment business beyond acting, making his directorial debut on the 1995 short film Duke of Groove. He also co-wrote and co-produced the film, for which he was nominated for an Academy Award for Best Live Action Short Film. He and his producing partner Amy Robinson have produced a number of films through their company, Double Play Productions.
He also directed the films Addicted to Love (1997) and Practical Magic (1998) and one segment of the 2012 anthology film Movie 43, as well as a 2017 documentary titled Joan Didion: The Center Will Not Hold.
Dunne's daughter is following in his footsteps
Dunne was married to actress Carey Lowell from 1989 to 1995 and they have a daughter together, Hannah. He married his second wife, stylist Anna Bingemann, in 2009. His daughter is best known for her role as Lizzie Campbell in the Amazon series Mozart in the Jungle.
In a 2017 interview with Variety, Dunne noted that he knew he wanted to be an actor when he was 7 or 8, recalling how a director came to their house and asked if Dunne could screen-test with Steve McQueen for a movie. He noted, "My mother said, 'Are you out of your mind? I'm not going to raise a child actor!'" That moment came full circle, he explained: "Years later, when my daughter expressed an interest at a very young age in being an actress, I had the same reaction as my mother: 'Finish college! And then I'm all yours with support.'"
Why Dunne took on the This Is Us role
While This Is Us fans have been enjoying Michael Angarano as Nicky, there were certain challenges with the actor portraying the character as an older man. While star Mandy Moore gets a senior makeover to play the older version on her character, Rebecca Pearson, Angarano's general youthful appearance made it difficult to make the same aging makeup modifications to him.
Angarano told Variety: "The sidenote was there was potential that I would go through a makeup process to see if I could play an older version, but they were going to look for an older actor — and most likely choose the older actor."
Interestingly, Dunne played Angarano's father in the 2007 film Snow Angels.
Dunne pulled heartstrings as Nicky
While Dunne has shown his talent in many roles over the years, This Is Us fans were won over by his portrayal of present-day Uncle Nicky in the episode "Songbird Road: Part One."
The show's executive producer, Elizabeth Berger, explained why they cast Dunne, telling EW: "There was no one way to go with this, but as we were talking about it, we did come up with Griffin Dunne as a match for Michael and we all got really excited, because they have these similar mannerisms and there's this kind of uncanny resemblance. It just seemed to make sense to us."