'This Is Us': Who Plays Kate's BFF Madison? The Actress Has A Strong Connection to the Show
Kate's (Chrissy Metz) best friend, Madison (Caitlin Thompson) on This Is Us is an important part of the cast. From the very beginning, Madison's been in Kate's corner — even when Kate hated everything about her.
She's not shown that often but the "frenemy-turned-friend" remains central to Kate's story. Here's what you should know about Madison and the actress who plays her.
Who plays Madison on 'This Is Us'?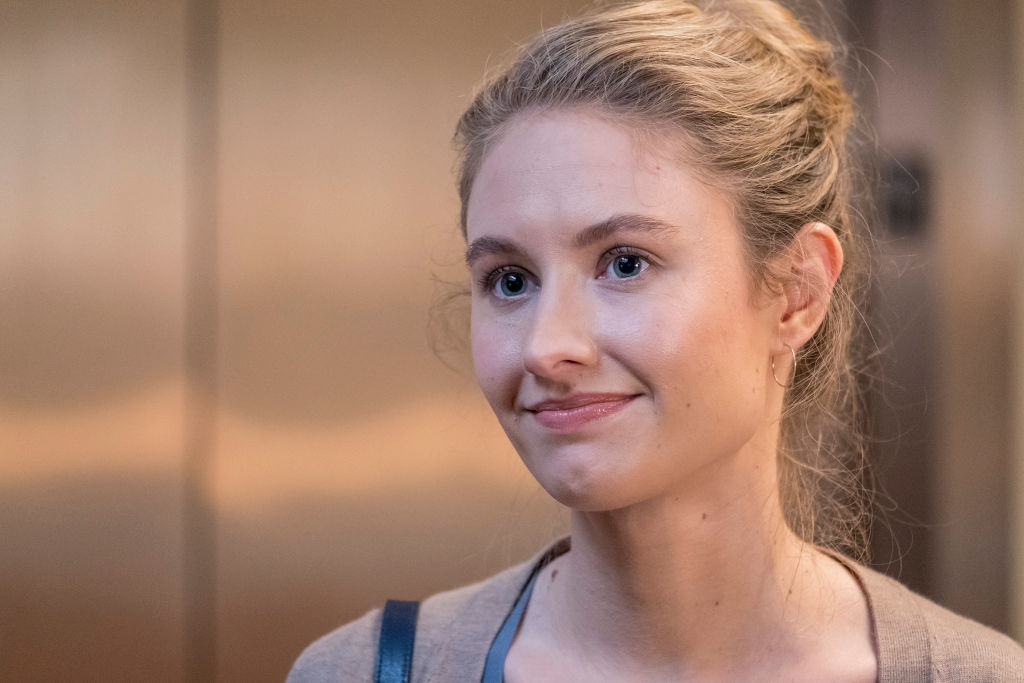 Caitlin Thompson is an Ohio native whose first recurring role was as Heather on Greek, according to her IMDb page. Since then, she's been on This Is Us (obviously), Happy Endings, 90210 (where she played another Madison), and Small Shots, among other projects.
Thompson also writes and acts with the Open Fist Theatre Company in Hollywood.
This Is Us is arguably Thompson's most notable performance. It could be due to having a role on one of TV's current darlings. Thompson's talent, no doubt, adds to the multiple layers of the show, and Kate Pearson.
In case you need a refresher, Madison and Kate met at Overeaters Anonymous in season 1. Kate hated Madison, because Madison's eating disorder (anorexia) was the opposite of Kate's (overeating).
Madison reminded Kate of all the awful things she felt growing up around her thinner friends — and even her fit mother, Rebecca (Mandy Moore). Toby (Chris Sullivan) and Kate find a connection in making fun of Madison's disorder.
The two didn't exactly get off on the right foot, but with Madison's persistence, Kate begins to see the good in her. She's even the first person to get the news of Kate's pregnancy, and the one who takes her dress shopping.
Madison is also the friend who was there for Kate during her darkest times, threw her a shower, and stayed at the hospital even when she doesn't feel welcome. Madison is basically the low-key best friend Kate, and the world, need.
Caitlin Thompson has special ties to 'This Is Us'
Aside from being an incredible actress who will take anyone's crap on the show to protect Kate, Thompson has a pretty special place in the hearts of This Is Us cast and crew.
Since 2015, Thompson has been married to This Is Us creator, Dan Fogelman. On their anniversary, Thompson took to Instagram to poke fun at Fogelman.
She said: "Two years ago today, I got a whole day where Dan wasn't allowed to say "no" to taking pictures and it was glorious."
As far as how much Thompson knows about the show beforehand, she gets a peak.
"He's always like, 'Come look at this scene!,' if he's editing or reviewing something … but I try not to," Thompson told On TV Today.
"I like watching it as a fan if I'm not in the episode. Sometimes, he'll show me things out of order and I'll be like, 'Wait. I thought this already happened.' And he'll say, 'No. It's coming up.' As much as I like to be supportive, I don't want to know until I watch."
She admitted she sometimes skips ahead because "there are always so many twists and turns." On the topic of Madison and Kate, she said the writers use it to advance Kate's story but concluded Madison "adds a dimension of reality" to a show focused on family.
Madison and Kate's friendship is an important one
Kate and Madison's friendship hasn't been explored nearly as much as it could be, but Madison's presence gives a little more depth into the way Kate relates to her peers.
Thompson's appeared in 13 episodes of This Is Us, but surely it's not the end of Madison and Kate. If anything, we'd like to think, with the addition of baby Jack, their friendship is just getting started. Do your thing, Mr. Fogelman.